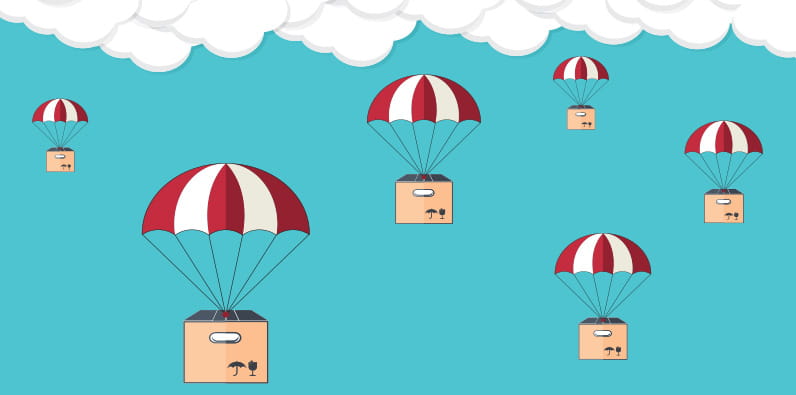 In this article you will find info about I can't believe this is not gambling. We'll start with some basic information about the video game and then tell you about the idea behind it. After that, you will learn about the features of the game that you can enjoy. Then you will find out which platform provides this title, as well as how it was received by players. Finally, we'll provide you with our final thoughts and answer some of the game's most common questions.
About I can't believe this is not gambling
The I Can't Believe It's Not Gambling video game takes you straight to opening boxes of loot. Needless to say, it's a parody game, and as such, satire is at its heart. Additionally, there is no in-game currency which means there is no payout option to win. The players have to earn the loot boxes using a few easy ways. Those of you willing to test your luck can do so on almost any PC, so here is recommended system requirements.
| | |
| --- | --- |
| 💻 OS: | Windows 10 |
| ✔️ Processor: | Intel 1.5 GHz or AMD equivalent |
| 📀 Memory: | 2 GB RAM |
| 🖥️ Graphics: | NVIDIA GeForce GTX 750 TI or equivalent |
| 👨‍💻 DirectX: | Version 9.0 |
| 💾 Storage: | 300 MB of available space |
| 📝 Additional Notes: | Minimum screen supported |
| 🔆 Resolution: | 1360 × 768 |
This the whole game focuses on the game with loot crates, which is possible thanks to the all-powerful Random Number Generator (RNG). Hence, no one knows whether you will get the item you want or not. Along with the fun of opening loot boxes, you can customize your character and have a sense of accomplishment, but more on that in a moment. However, if that's not really your thing, you might want to try competitive eSports games instead.
The idea behind the game
Some of you may remember the Star Wars Battlefront 2 controversy a few years ago. EA Sports has received a lot of negative press for introducing a loot box system that allows players to purchase items that will improve their abilities. Many players saw this as a pay-to-win situation and were unhappy. Enter Mutant Entertainment Studios. The company saw an opportunity and released a game that is all about loot boxes where players can advance without paying real money.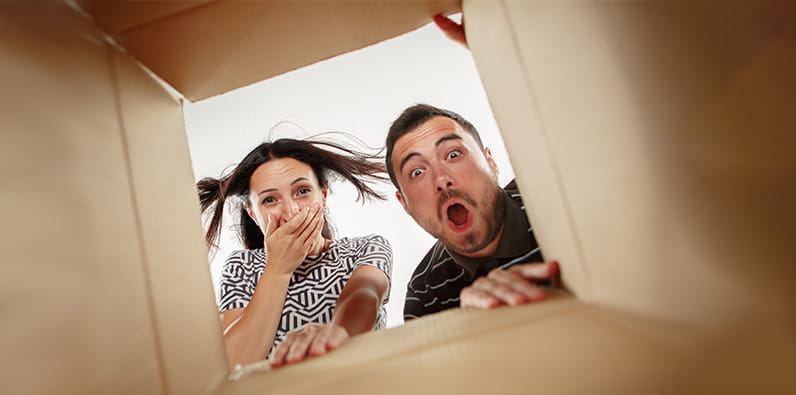 The main idea of ​​this video game is to enjoy opening loot crates without the insignificant gameplay in between. The lack of microtransaction and the absurd hilarious theme are the two things that made me can't believe this isn't a game a huge hit during the " loot crates " trend.
Additionally, this game was released on Steam, making it easily accessible to a very large audience. Players can purchase this parody game for just £ 0.99. However, if you are successful in placing cash bets, we suggest that you play at the best UK real money casinos.
I can't believe these are not characteristics of gambling
Truth be told, we were a little skeptical at first, but in the end this video game is precisely what you want it to be. The gameplay of Can't Believe This Isn't Gaming is pretty straightforward – the more crates you unlock, the more boxes you get. Players need funds to move to the next level with more sophisticated and expensive items.
At first, your character is a dirty trash can that you can upgrade with loot items. Then you can move to a crate, followed by a gift, after that a ship, then an animoo, and finally a treasure. Once opened you get to choose the loot to keep and which ones to sell. There are a few gameplay features that you use across all levels, and they are as follows:
Complete loot system – sort loot boxes and trash, common, rare, rare, epic and legendary loot.
Mass collection system – collect all items and complete your collection.
Customize your loot – choose the skins and hats to "wear" among those you have collected.
Now let us tell you learn more about the parody element. If you want to earn additional in-game currency, you will need to press the " No BFII " button in the lower left corner. This will redirect you to a snake-like mini game where you will collect emblems and more. But instead of a snake, there is a whale – a word often used to describe people who spend a lot of money on microtransactions to increase their chances of winning.
I can't believe this is not a pride and achievement game
It is undeniable that it is a simple and entertaining game. The developer has used deferred gratification to ensure players feel a sense of pride and accomplishment. The company has succeeded in achieving this goal by pushing players to earn in-game currency, which helps them progress and get better loots. It's incredibly simplistic but so satisfying to play.
Plus, Mutant Entertainment Studios has included hits that give you that extra sense of accomplishment. More, you can easily track your progress through different levels and even go back to complete your loot collection. There isn't a ton of stuff to do, and I can't believe it's not gambling is definitely not a difficult game. You will probably need around 10 to 15 hours to reach the next level.
I can't believe this is not online gambling
As we mentioned earlier, this parody game released on Steam, so you can find can't believe it's not game on the platform. Surprisingly, you can only buy this game through the Steam platform, not even through the game's official website. Anyway, you can play it anywhere you are, even without an internet connection, once you downloaded it to your PC.
I can't believe this is not gambling became an instant hit among gamers due to the parody theme and simple and fun gameplay. We can't deny that part of its success is due to the memes community that has taken on other games for implementing microtransactions that have led to pay-to-win situations. But the loot box gambling scandal is a very separate story that we won't have time for today.
Either way, American YouTuber, game commentator, actor and comedian Markiplier (Mark Fischbach) reviewed this game on his channel shortly after its release. His video has been viewed over 3 million times to date and has an audience of over 28 million, so undeniably this has made I Can't Believe It's Not Gambling even more popular among gamers. Here's a brief review of the GOTY edition by GamingTaylor if you like. see what it is.
But that's not all! This game has also received positive reviews from other high ranking YouTubers like Jim Sterling who has said that it is better than it is allowed to be and gives players the high game without no debt. On top of that, the majority of people who rated I can't believe this isn't gaming on Steam also found it to be awesome, so the majority of his opinions are positive.
Final thoughts on I can't believe this is not a game review
It's safe to say I can't believe this is not a game absolutely fantastic for what it is – a booty opening game. It's great if you're looking to kill a few hours, but it's not a game you can play for the long haul. However, if you are looking for something a little more long term, we suggest you check out eSports betting sites in the UK.
Nonetheless, the deferred gratification will give you a sense of pride and accomplishment throughout the game. Also, it will likely cause you to play more until you have completed all the achievements. We want to end our review of Can't Believe It's Not Gambling by saying it's a fun game that perfectly embodies the community meme online.
Frequently Asked Questions
We hope this blog post has helped you decide whether you want to give I Can't Believe It's Not Gambling a chance. If you have any unanswered questions about this parody game, keep reading. Here we go answer the most frequently asked questions about the title Mutant Entertainment Studios.