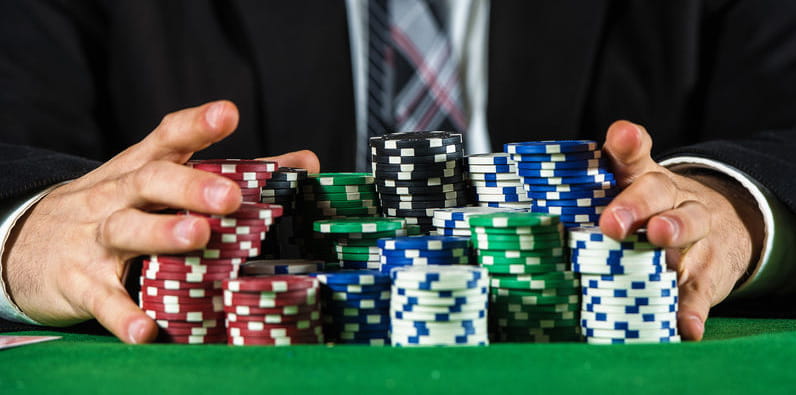 There are dozens, if not hundreds, of movies about gambling. Producing the next Cincinnati Kid movie turned out to be quite a challenge. This is why creating such a movie is not an easy task; there are plenty of classic gamer movies out there that cast a shadow over brand new productions in the same genre. Did the movie Cold Deck manage to walk in the timeless classics shoes? You will find the answer to this question in our paragraphs below. Let's dive in!
Cold Deck Movie (2015) – Plot Summary & Trailer
The stage is in the spotlight the main character, Bobby (Stéfano Gallo), a young compulsive gambler who works in a factory and takes care of his sick mother, Audrey (Kate Trotter). Bobby's mother disapproves of her son's tendency to put his money on the line because his father's life has been ruined by gambling. During one of his days at work, Bobby's friend and colleague, Ben (Kjartan Hewitt), told him about a secret high-stakes poker table that is hosted by a wealthy man named Turk (Robert Knepper).
Ben informs Bobby that players who participate in such secret high stakes poker games are easy prey because they are ordinary businessmen and bankers. The main character decides to steal his sick mother's savings and try to make a lot of money. When Bobby enters the tournament, he finds another good poker player named Chips (Paul Sorvino), whom he has already met. Turk, the man who organized the game, introduces himself with a suitcase containing $ 250,000. However, Bobby notices that the case is not being kept and that he could easily steal it if he wanted to.
When the game begins, Bobby and Chips quickly eliminate all other players in the competition. However, as the game progresses, the main character starts to lose. In their final hand, Chips emerges as the winner without even looking at their cards. Finally, Bobby loses all his money against Chips.
Broken and disgusted, Bobby comes home to see that his mother has discovered the money he stole, and she throws it out of the house. Desperate, the main character moves in to live with his girlfriend, Kim (Jessica Sipos), who works as a waitress in Chips' game room, where he spends most of his time playing poker. Later, Bobby receives a proposal from Chips, the man he lost to in poker, and his offer was to steal Turk.
Bobby immediately refuses, but his friend, Ben, later manages to change his mind. The main character decides he needs to get his coworker involved in the heist so they can both find a way out of their dead end jobs. In the next high-stakes secret poker game, Bobby and Ben storm the building with guns and tear gas and retrieve Turk's case. Later, when they meet Chips, he tells them that he is rather unhappy with the way they handled the situation in an unprofessional manner. In the end, the two Bobby and Ben each receive $ 50,000.
Bobby quickly returns the money to his mother, settles his debts, and improves his care and medication. When Kim finds out what Bobby has been up to, she warns him about Chips and tells him that he cheated on the main character's father on a huge victory. Eventually, Bobby confronts Chips, and he decides to retaliate, delivering Ben and having him killed. Enraged, Bobby decides to team up with Turk and have one last match against Chips, who turns out to be the real antagonist. To avoid giving away the most important spoiler, we recommend watching the movie.
Cold Deck Movie – Cast, Ratings & More
Like all films ever made, casting is once again the main ingredient in the recipe for success. However, the actors in this film weren't precisely first-rate celebrities. Even though the film was quite famous among gamers, it did not achieve worldwide success. This is why the movie Cold Deck did not receive no awards or nominations. Some actors, like the main character himself, were relatively new to the big screen, but their performances were excellent. In the table below you can find more details about the film.
| | |
| --- | --- |
| 🃏 Name: | Cold bridge |
| 🗓 Release date: | December 1, 2015 |
| 📀 Gender: | Drama, Crime |
| ⭐ IMDB Rating: | ⭐ 5.5 |
| 🍅 Rating of Rotten Tomatoes: | 🍅 16% |
| 📽 Director: | Zack Bernbaum |
| 🎞 Scenario: | Jason Lapeyre, Slater Jewell-Kemker, Stéfano Gallo |
| Location | Toronto, Ontario, Canada |
| 🔥 With: | Stéfano Gallo, Robert Knepper, Paul Sorvino, Kate Trotter, Kerr Hewitt |
| 🕔 Operating time: | 1h 20m |
As you may have noticed, the ratings the film received are either average or below average. The critics of Rotten Tomatoes were ruthless. They called the film bland, lame, repetitive and anticlimactic. However, when searching for our Cold Deck movie review, we also found a lot of positive reviews and comments from viewers. It seems people liked that the movie and its plot seemed realistic and that there are many platforms that you can watch Cold Deck movie online.
Types of play in the movie Cold Deck
The name of the movie Cold Deck is basically a card game term, meaning that a deck has been corrected with intent to cheat. Just by knowing what the term means, you might get a good idea of ​​what Cold Deck's plot would be like. As you may have understood, the film is all about Texas Hold'em Poker. While there have been quite a few movies that involve cheating poker, the Cold Deck trailer and movie definitely makes it a compelling story.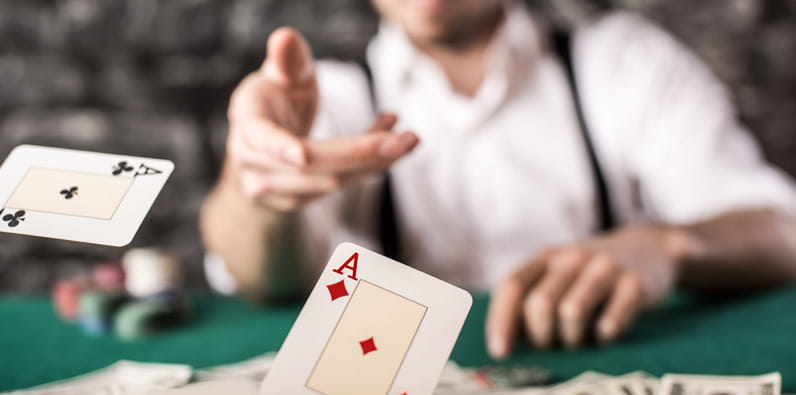 Such high stakes poker tables are no longer a secret these days. Even though it is likely that rich people like to play their favorite card game in secret, there are many UK gambling sites that have poker tables dedicated to high rollers. However, if you are new to the game our best advice would be to stay away from these tables until you gain enough confidence and experience. As they say in the 1998 movie Rounders – "If you can't spot the sucker within the first half hour at the table, then you are the sucker."
Where to watch the movie Cold Deck?
Nowadays, there is a plethora of subscription platforms where you can enjoy movies. You can literally find the movie you are looking for within minutes. Even though the Cold Deck movie was not as successful as other gambling movies, you can still rent or watch the movie on platforms like DIRECTV, Reelgood, Amazon, Netflix, and many more. However, we recommend that you check the one that offers the best prices.
Watch Cold Deck Movie Online

| | |
| --- | --- |
| Amazon prime | Yes |
| DIRECTV | No |
| Reelgood | No |
| Netflix | Yes |
| Moviefone | Yes |
| Seen | Yes |
| HBO | No |
Current streaming services for movies are quite advanced. You can watch Cold Deck movie in its highest quality. However, as we mentioned, there are either rental or subscription fees that you need to be aware of. In addition, some platforms do not accept visitors from specific countries. Therefore, if you are from UK you might find it difficult to watch particular movies. If you love gaming movies and have a Netflix subscription, you should definitely consider the 10 best gaming movies on Netflix.
Final Verdict – Is The Cold Deck Movie Worth Watching?
As our Cold Deck movie review draws to a close, it's time to deliver our final verdict. Even though there is a lot of negative comments and criticism from critics about the film, we think it is definitely worth watching. The story conveys some fantastic life lessons that you can benefit from, and the film can easily motivate you to get started at the best UK poker sites.
On top of that, the Cold Deck trailer is one of the most compelling and exciting pieces in production. Perhaps this is the reason why the expectations of critics and moviegoers were so high. However, taking everything into account, we still recommend that you check out the movie and don't let negative feedback spoil your experience!
Frequently Asked Questions About The Cold Deck Movie
At the end of our Cold Deck movie review, we decided to create an additional section dedicated to the most frequently asked questions. While researching this guide, we came across a number of frequently asked questions from moviegoers, and our experts have answered all of them for you. Let's dive into the action.