In the following article we will briefly explain the plot of the film, without spoiling you too much. We'll talk a bit about the cast of It Could Happen to You and reviews from other viewers. We'll also be discussing the acting aspect of the movie and how it's portrayed through the various scenes. As an added bonus, we've included a small paragraph on where you can watch the movie.
This could happen to you movie plot
As mentioned, the movie It Could Happen to You is fun, romantic, and not as intense as typical game movies like Focus or The Hustler. Andrew Bergman and Jane Anderson did a great job creating such an interesting story about a couple, a waitress and a lottery ticket. Here's how the plot unfolds:
Charlie Lang (Nicolas Cage) is an NYPD officer who works and lives in Queens, New York. He is very generous and kind and loves his job. He lives in a small apartment with his wife Muriel (Rosie Perez), who is the opposite of Charlie. She works in a hairdressing salon; she's greedy, and money is all she thinks about. After an argument with his wife, Charlie buys a lottery ticket the next day, but he changes one of the numbers Muriel told him to play with.
Yvonne Biasi (Bridget Fonda) is a waitress at the local restaurant and is bankrupt because of her husband. She can't afford a divorce because he took everything out of their joint account, leaving Yvonne in huge debt.
Interesting fact:
The film has been remade twice. The first being in Hindi under the name Bade Dilwala, released in 1999. The second time, the film was remade in Telugu under the name Bahumati in 2007.
Yvonne is expecting Charlie one day, and he has no money to tip her. He promises that he will either double tip her the next time or give her half of the potential lottery winnings with the ticket he just bought. Later that night Lang family earns $ 4 million, but Muriel refuses to share the prize with a stranger. Charlie's kind and honest heart couldn't lie to the restaurant waitress. The next day, the good cop returns to the restaurant and, after Yvonne shares her story, he tells her the good news.
As you can probably guess, everything changes for all three characters. There is love in the air, but there is also betrayal and greed. It might sound predictable, but you'll like it – the plot is well thought out and exciting, with a sweet sense of humor. We're sure you'll enjoy the movie It Could Happen To You 1994.
It Could Happen To You 1994 – Notes and Actors
The movie It Could Happen to You is a straightforward romantic comedy-drama that probably wouldn't spark your interest at first. It's a love story with a few twists and turns that will make you love (or hate) the characters even more.
The cast of It Could Happen To You is perfect! Who would have guessed that Nicolas Cage would fit in so well in the role of a good and honest cop? Rosie Perez as Muriel is fantastic; it makes you hate the greedy, money-loving woman character and feel more for poor Charlie.
As for Bridget Fonda as Yvonne – she is truly darling with so much destiny in people and in life. Despite the bad luck, she smiles and helps those in need, even in the darkest hours. The love between Charlie and Yvonne is pure and innocent. Some viewers describe it as too predictable, even out of date. But most fans of the movie It Could Happen are bewildered by the lovely couple.
We can't fail to mention Isaac Hayes, who played Angel Dupree in the movie. Wonderful work! The way he tells the movie makes you want to watch more. He steals the stage with his smirk and mysterious personality. And the end of the movie, when it turns out, makes the hour-and-a-half movie even better.
| | |
| --- | --- |
| 💹 IMDB Rating | 6.4 / 10 |
| 🍅 Rotten tomatoes rating | 71% |
| 📼 Amazon Rating | 4.5 / 5 |
| 🖥️ Google Rating | 89% |
| 📽️ Posted | July 29, 1994 |
| 🎞️ Ticket office | $ 37.939.757 |
| 📕 Gender | Comedy, Drama, Romance |
| 🎬 Director | Andrew Bergman |
| 🤨 Scenario | Jane anderson |
| ⭐ stars | Nicolas Cage, Bridget Fonda, Rosie Perez |
| ⌚ Execution time | 1h 41min |
The fine line between pure love and greed is well presented in the film in a perfect balance. The following events after the lottery victory bring us to the moral of the story – Money can't buy love and true happiness. And, even if you have nothing in your pocket, but have a good heart and hope, everything will be fine.
Another interesting thing to learn from It Could Happen To You 1994 film is luck an important factor, even in a gambling activity as simple as the lottery. He is curious how a simple number can change your life and show you who really loves you and who is with you for the money.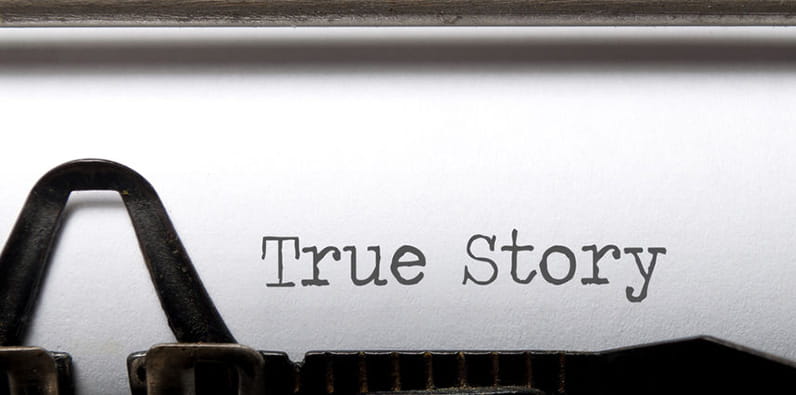 Could it happen to you to film a true story?
At the start of the film (no more spoilers, promised), the narrator mentions that the story is true. Although the movie It Could Happen To You is fictional, it is, in fact, inspired by a real life event. In 1984, Phyllis Penzo worked as a waitress in a New York pizzeria often visited by officers. Robert Cunningham was a cop and a close friend of Penzo.
He didn't have enough to tip the waitress, so he suggested that they both share a lottery ticket. Each of them chooses three of the six numbers and agrees to share the winnings equally. Cunningham wins $ 6 million and keeps his promise, sharing the money with his friend Penzo. The true story It Could Happen To You ends here – there's no romance in between. They remained friends, happily married to their husbands.
Interesting fact:
The film does not look like the real life of Penzo and Cunningham. They were not allowed to collect royalties on the film's proceeds, nor to authorize it in advance. The credits of It Could Happen to You have a disclaimer that the film is based on an actual event.
A little bit about the lottery
The lottery is the most popular form of gambling in all countries. The history of the lottery goes back to antiquity, to the era of the han dynasty. Yes, the lottery originated in China, as a game of chance that required players to draw wooden tiles with numbers. The lucky winner got a good price.
The lottery is a game of chance, without a doubt. It cannot be rigged; it cannot be predicted. The activity is strictly regulated around the world and the odds of winning the lottery can be 1 in a million. Of course, it depends on the type of lottery you are playing because there are different types of lottery games.
You can try your luck at different lotteries either online or buy a physical ticket. There are specific days when the winning numbers are announced on the media, or you can check your ticket at the nearest kiosk. Those of you who prefer to play online can consult our article dedicated to the online lottery.
Could this happen to you a game movie?
The goal of the scenario is the lottery ticket which Charlie buys after his heated argument with Muriel the night before. She is tired of living in a small apartment and wants to indulge herself with expensive clothes, shoes and jewelry. She even plans to have breast surgery. You could say that she represents the player in the film with her ambition and conviction to win, as well as her dream of a slot machine (we're sorry, this is really the last one).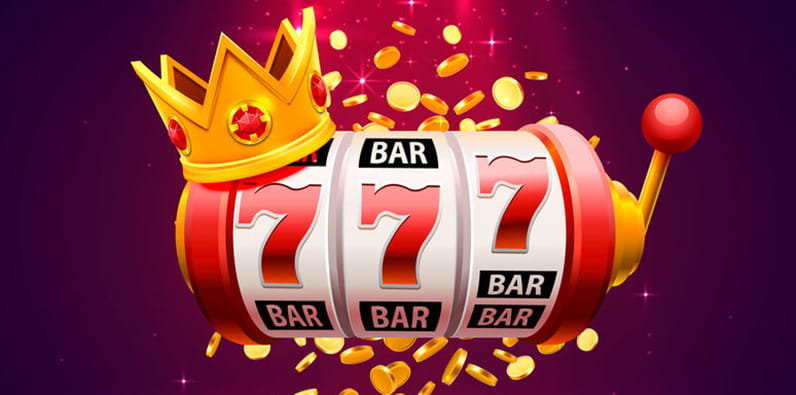 Charlie, meanwhile, feels good about his life. He loves Queens, he loves his job as a cop despite the low pay, and he does everything to please Muriel but gets nothing in return. He buys the ticket because of her, but he changes one of the numbers she gave him. If it wasn't for this number, the couple would not have won, and the story would be much more different.
We could agree that Charlie is far from being a gamer and a materialist. As Muriel points out several times during the scenes, he is too generous and kind and thinks of everyone first. His act of kindness and chivalry towards Yvonne pays off. Both become a sensation for the media, and their story is one of the craziest stories of lottery winners.
Interesting fact:
The film's first title was Cop Gives Waitress A $ 2 Million Tip, which was pretty straightforward, so it was changed to It Could Happen to You. In the scene where Yvonne and Charlie take a photo with the check, the first newspaper article bears the original title of the film.
Where to watch this could happen to you?
The movie It Could Happen to You 1994 is available online on Netflix and Amazon. You can either watch it on desktop / mobile, rent it or buy it. It is available with subtitles, as well as with dubbing. You can check out the trailer for the film in the section below. We are sure you will like it and love to watch it.
In a word
The movie It Could Happen from 1994 is a sweet love story with lots of twists and turns and a winning lottery ticket. The plot is great, the cast of It Could Happen to You is fantastic, and you can watch Andrew Bergman's production online. We highly recommend that you watch the comedy. You will appreciate it for sure.
Faq
We have gathered the answers to Frequently Asked Questions about the movie It could happen to you in this section of the article for your convenience. With a little help from our editors and some additional research, we've done our best to give you all the information about the film.