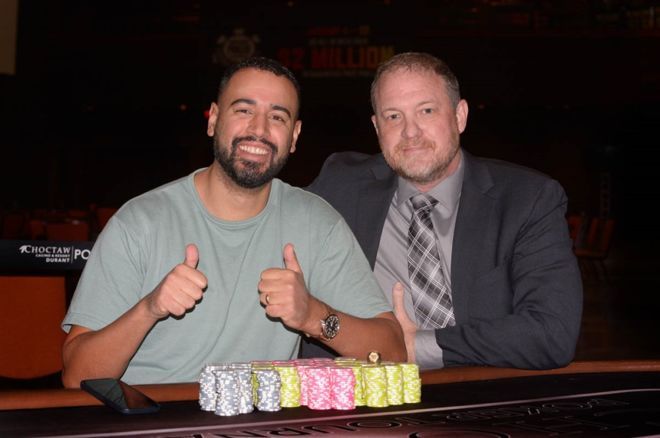 the World Series of Poker Circuit (WSOPC) made its latest stop at Choctaw Durant in Oklahoma and awarded plenty of big winners this time around. The biggest winner of them all was California's Sami Bechahedwho took down the $1,700 WSOPC Choctaw Main Event for $279,825 and his second circuit ring to deny WSOPC Tulsa champion Arthur Morris back to back titles.
In total, there were 5,500 entrants across the 16 ring events offering over $3 million in prize money at the WSOPC Choctaw stop. Other highlights of the circuit stop included Marsha Adams winning two events for her second and third circuit rings and John Holley picking up his eighth career ring.
Read about the winners at the WSOP Circuit Lake Tahoe stop!
No back to back for Morris
The WSOPC Choctaw Main Event draws a field of 1,076 runners to generate a prize pool of $1.6 million. Bechahed navigated through the field and got to a final table that included Angela Jordison (4th – $96,595) and ten-time ring winner Daniel Lowery (9th – $27,808).
Bechahed, who won his first Circuit ring in December 2021 at the WSOPC Bicycle Casino stop in Los Angeles in a $400 buy-in No-Limit Hold'em event, got heads-up against Morris, who was looking for back-to-back Main Event victories after taking down the WSOPC Tulsa Main Event in August for $182,379.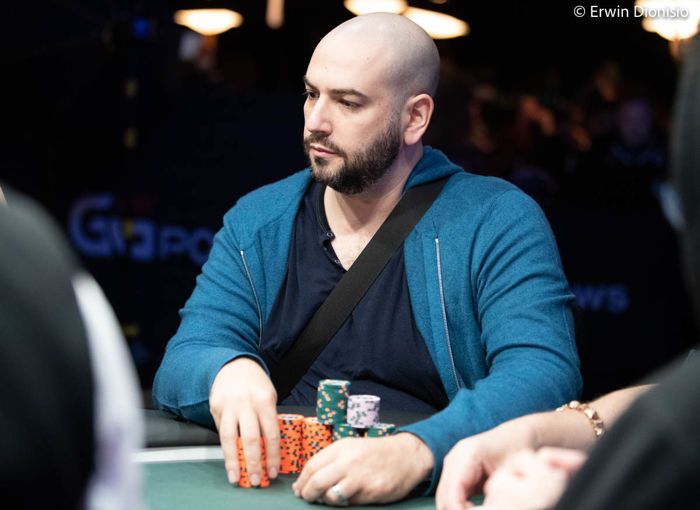 "It's pretty surreal, to be honest," Bechahed told WSOP after the victory"there were a ton of good players here and I can say this was one of the toughest fields I've ever played in."
WSOP Circuit Choctaw $1,700 Main Event Final Table Results
| | PLACE | PLAYER | HOMETOWN | PRICE (IN USD) |
| --- | --- | --- | --- | --- |
| | 1 | Sami Bechahed | Costa Mesa, CA | $274,916 |
| | 2 | Arthur Morris | Plano, TX | $169,906 |
| | 3 | Rami Jradeh | North Reading, MA | $127,513 |
| | 4 | Angela Jordison | Bend, OR | $96,595 |
| | 5 | Chad Hicks | Dalhart, TX | $73,867 |
| | 6 | Nathaniel Kogel | Pflugerville, TX | $57,027 |
| | 7 | Jackson Holtgraves | Mission Hills, KS | $44,451 |
| | 8th | William Wolf | San Diego, CA | $34,986 |
| | 9 | Daniel Lowery | Charleston, AR | $27,808 |
"Captain Luckbox Scores Again"
Another big winner at the WSOPC Choctaw stop was Missouri's Adams, who took down Event #7: $130 No-Limit Hold'em Ladies for $7,460 and her second circuit ring. But that was just the beginning of Adams' run as she went on to win Event #14: $250 No Limit Hold'em for $7,961.
The Missouri grinder, who now has $138,587 in live earnings, according to The Hendon Mobearned her first Circuit ring in the 2018 WSOPC Tulsa Ladies Event, which also brought her $4,184.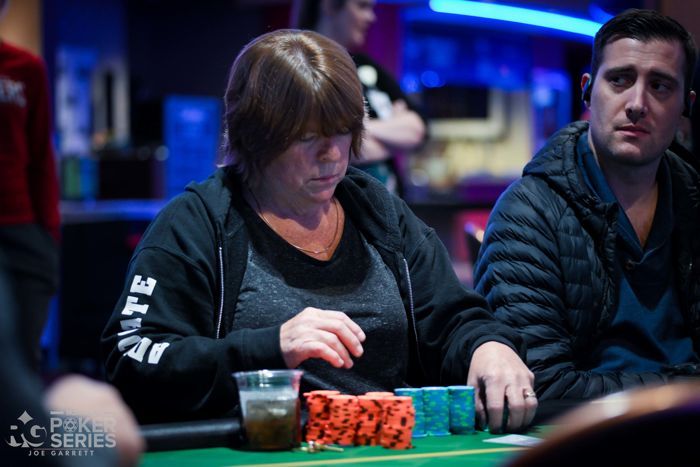 Yet another highlight of the circuit stop was Florida's Holley taking down Event #8: $250 No Limit Hold'em Seniors to win his eighth ring, joining the likes of Roland Israelashvili, Sean Yu other Michael Lech.
Holley defeated heads-up opponent Todd Mclanewho was looking for his second ring of the series after winning Event #6: $400 No Limit Hold'em for $21,129.
"Captain Luckbox scores again," Holley wrote on Twitter with a photo of him wearing all eight circuit rings.
Other highlights of the WSOPC Choctaw stop include North Carolina's Tyler Stormt winning Event #12: $1,100 No Limit Hold'em for $64,073 and Texas Jacob Seale winning Event #4: $400 No Limit Hold'em Gargantuan for $55,253.
The WSOPC team now heads to Grand Victoria Casino in Illinois for a stop that will feature the Grand Victoria Main Event November 17-21.
A full list of ring winners at WSOP Circuit Choctaw is available in the table below.
WSOP Circuit Choctaw Ring Winners
| | TOURNAMENT | ENTRIES | PRIZE POOL | WINNERS | HOMETOWN | PRICE |
| --- | --- | --- | --- | --- | --- | --- |
| | Event #1: $400 Pot Limit Omaha | 107 | $55,105 | Glen Marshall | Willis, TX | $15,607 |
| | Event #2: $250 No-Limit Hold'em Seniors | 395 | $39,500 | James Brockriede | Electra, TX | $8,103 |
| | Event #3: $250 No-Limit Hold'em Monster Stack | 341 | $68,200 | JW Betree | Owasso, okay | $14,534 |
| | Event #4: $400 No Limit Hold'em Gargantuan | 1025 | $282,830 | Jacob Seale | Jasper, TX | $55,253 |
| | Event #5: $250 No Limit Hold'em Tilight | 371 | $72,735 | Dien Le | Bellevue, WA | $15,443 |
| | Event #6: $400 No Limit Hold'em | 297 | $98,010 | Todd McLane | Orange, TX | $21,129 |
| | Event #7: $130 No-Limit Hold'em Ladies | 140 | $28,000 | Marsha Adams | Diamond, MO | $7,460 |
| | Event #8: $250 No Limit Hold'em Seniors | 451 | $90,200 | John Holley | Destin, FL | $17,901 |
| | Event #9: $400 No Limit Hold'em | 135 | $45,210 | Schuyler Thornton | Corpus Christi, TX | $12,051 |
| | Event #10: $400 No-Limit Hold'em Double Stack | 274 | $19,870 | Curtis Terry | Metairie, AK | $19,870 |
| | Event #11: $400 No Limit Hold'em Mammoth | 294 | $98,020 | Colter Sanders | McCalester, okay | $20,914 |
| | Event #12: $1,100 No Limit Hold'em | 287 | $279,825 | Tyler Stormt | Statesville, NC | $64,073 |
| | Event #13: $1,700 No-Limit Hold'em Main Event | 1,076 | $1,630,140 | Sami Bechahed | Costa Mesa, CA | $274,916 |
| | Event #14: $250 No Limit Hold'em | 155 | $31,000 | Marsha Adams | Diamond, MO | $7,961 |
| | Event #15: $250 No Limit Hold'em | 172 | $34,400 | Joe Collida | Azie, TX | $8,639 |
| | Event #16: $400 No-Limit Hold'em Final | 245 | $80,850 | Hussein Khalil | Allen, TX | $18,390 |