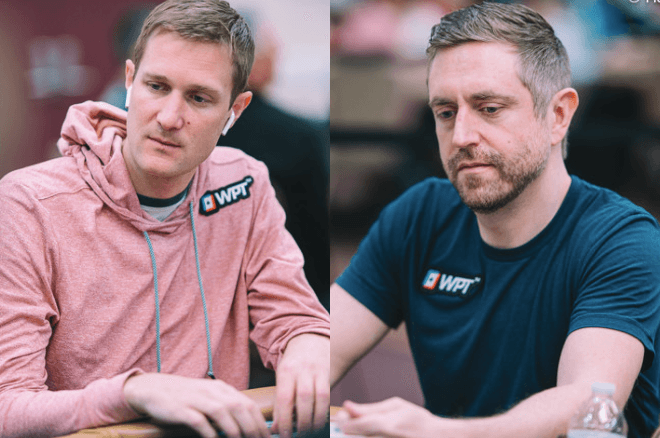 World Poker Tour (WPT) ambassadors Andrew Neeme other brad owen are bringing their popular Meet Up Game (MUG) to the upcoming historic WPT World Championship at Wynn Las Vegas.
The talented vloggers will kickstart the series with some cash game fun, and all poker players are invited to compete. On Dec 1, starting at 8 am, it will be first come first served in the Wynn poker roomand cards will be in the air at 10 am
Bringing the MUG to Wynn
Owen and Neeme have hosted MUG's all over the world the past five years, and the tables fill up quickly. Thus, it would be wise to arrive as early as possible to ensure getting a seat in what should be some action-packed games.
the WPT World Championship series begins the same day with a $600 buy-in no-limit hold'em event that features a $500,000 guaranteed prize pool. But the biggest tournament of the series is the $10,400 buy-in Main Event from Dec. 12-20, which promises at least $15 million in the pot, the largest guaranteed prize pool in live poker history.
Full WPT World Championship Schedule
Outside of the World Series of Pokerthe series figures to be one of the most anticipated events in poker history.
Dubbed "The Premier Meet-Up Game: WPT Poker Icons Experience," Wynn has reserved 26 tables at the event for interested players to compete in some $1-$3 and $2-$5 no-limit hold'em and pot-limit Omaha games.
"We're always looking to grow the scope of our meet-up games and the World Championship is the perfect opportunity for us to get everyone involved," Neeme said in a press release. "The Premier Meet-Up Game is going to be a blast, with players from around the world joining in."
Owen and Neeme, the two most popular poker vloggers, began hosting MUG's in Las Vegas where they reside years ago. As the popularity for the games grew, they expanded to other parts of the country including Reno, Nevada and Austin, Texas at TheLodgea poker room they co-own along with Doug Polk. More recently, they took the show on the road all the way to Cambodia with the WPT.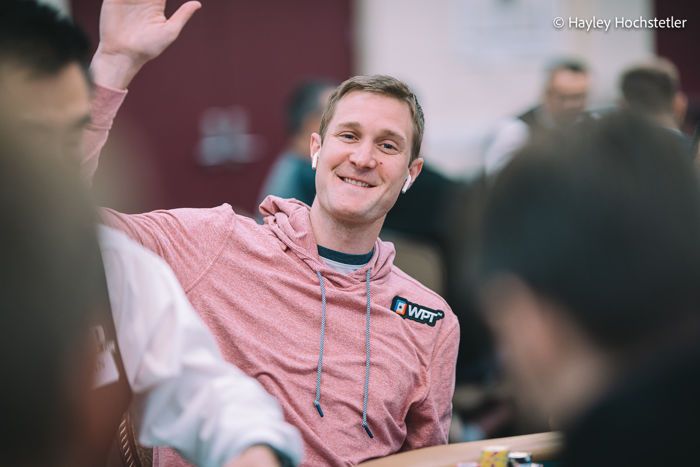 Owen, mostly a cash game player, is fresh off his largest tournament score ever. He finished fourth in the StormX Invitational at PokerGO Studio in Las Vegas last week for $58,500. That means he has a few extra Bradley Dollars available for guests in the upcoming MUG to try and get their hands on.
"Our recent MUG in Las Vegas was a big hit. Thanks go out to everyone that showed up, fans, players, and our fellow ambassador Steve Aoki," said Owen. "I'm looking forward to mixing up with Steve again when we do it even bigger in December."
Meet-up games are a way for Neeme and Owen to meet their fans and play cards in a relaxed environment. They move from table to table to ensure they're playing with as many followers as possible during the session. You can compete against the World Poker Tour ambassadors in Las Vegas on Dec. 1.
Six Years Removed from Traumatic Brain Injury Michael Ensey to Compete in WPT Wynn
Did You Know the World Poker Tour is Online?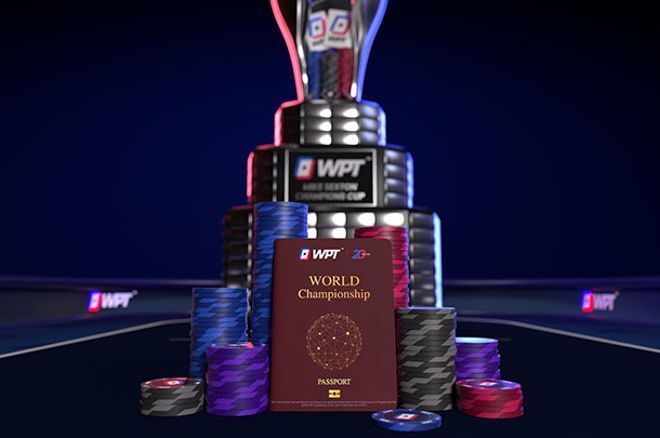 The launch of WPT Global means that poker players around the world now have the chance to win their way to WPT events, win prizes and enjoy exciting games such as Poker Flips. As one of the world's largest cash game poker networks, WPT Global is available in over 50 countries and territories around the world.
WPT Global offers a large deposit match bonus: 100% on deposits up to $1,200 (using any payment method). New players depositing a minimum of $20 automatically receive this match bonus which is unlocked in $5 increments (credited straight to the cashier) for every $20 of rake contribution.
Both tournaments and cash games count towards bonus unlocking; new players have 90 days from the date of first deposit to unlock and claim their full bonus amount.