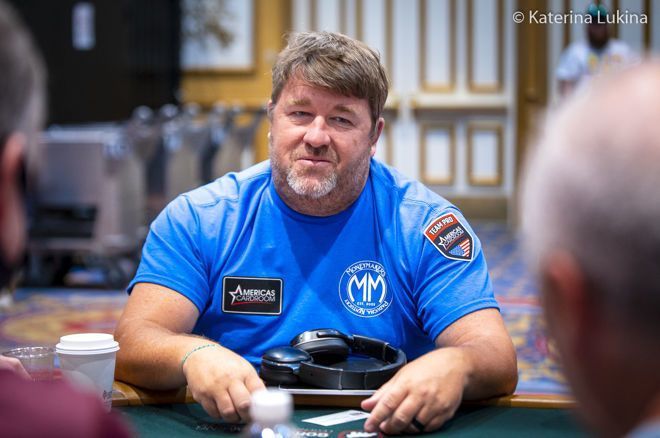 Chris Moneymaker has been forced to cease poker operations at his Kentucky card room, Moneymaker Social Clubfollowing threats of criminal action from local authorities.
The poker room, located in Paducah, had just opened in September and had originally received approval from the then McCracken County Attorney Sam Clymer. But Clymer's replacement, Cade Fosterhas reversed course on the decision to allow Moneymaker Social Club to continue spreading poker games.
Chris Moneymaker to Open KY Poker Room
Why Moneymaker Social Club was Forced to Close
Moneymaker, who potentially would have faced misdemeanor and felony charges related to illegal gambling — gambling is illegal in Kentucky — told PokerNews in an exclusive interview that will be available on this week's upcoming episode of the PokerNews Podcast what happened and what his plans are now with the business he invested hundreds of thousands to open less than a year ago.
"We've decided to pull out the poker tables and shut down the poker part of the business," Moneymaker said. "Actually, that's the biggest part of the business right now."
"We had grumblings last week that the (district attorney) was going to press charges and it could have gotten myself and some of my staff in trouble potentially."
Moneymaker Social Club operates similarly to card rooms in Texas in that dealers don't scoop rake out of the pots. Instead, they charge membership and seat fees to players. For the time being, the business will continue to operate as a social club (food, pool tables, etc.), just without the poker, and that is how the 2003 poker champion will be able to keep his workers on staff. Well, at least for now.
"We had grumblings last week that the (district attorney) was going to press charges and it could have gotten myself and some of my staff in trouble potentially," Moneymaker explained. "So, on the err of caution, we decided to shut it down."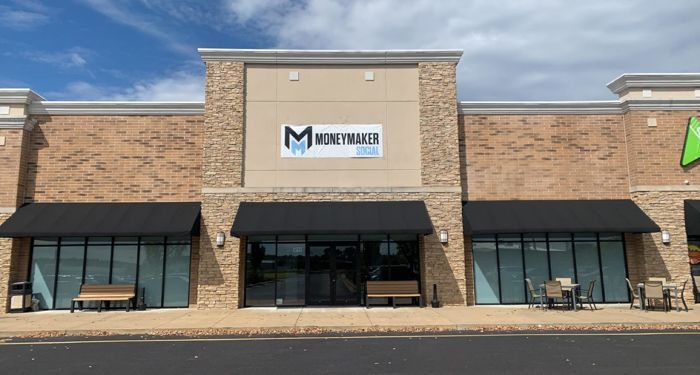 Between September, when his business license was approved, and now, something clearly changed. Moneymaker shared his thoughts on why his club is now being targeted.
"(Before we opened) we went and talked to the county attorney, Sam Clymer, and he wrote a big, nice long 10-12 page document saying that everything that we're going to be doing in the room is completely, 100% legal."
The former poker champ, who was largely responsible for the poker boom era growth in the 2000s, said that back before he opened Moneymaker Social Club's doors he received the blessing of McCracken County and the City of Paducah, a small blue-collar town of about 27,000 residents.
"So we opened in September using this letter, and it's perfectly fine, no one has said a word to us. We never heard one negative thing about the room."
Moneymaker then said that a few months ago he'd applied for a liquor license through the Kentucky Department of Alcoholic Control (ABC). It was then that things turned south for his new business.
"Initially, it looked like (the ABC) was going to approve us, but we ended up getting declined," Moneymaker said. "Fast forward about two months to basically this last week, I guess the ABC, the Alcoholic Beverage Commission of Kentucky had written a letter and sent it to the new county attorney, a guy by the name of Cade (Foster)."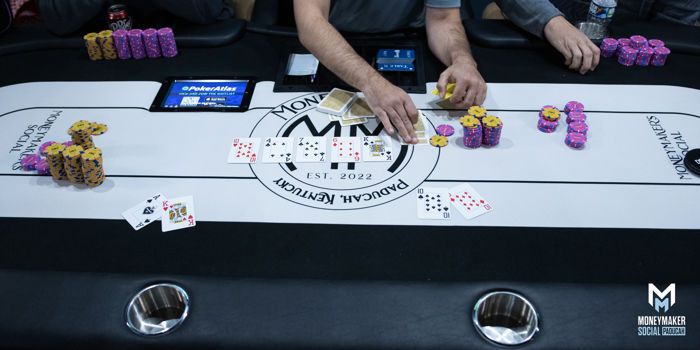 Foster, who was voted in as county attorney in November after Clymer declined to run for reelection, received the liquor license letter recently. The liquor license was declined, as Moneymaker explained, due to the ABC recognizing that gambling is illegal in Kentucky.
So, according to the Poker Hall of FamersFoster presumably then began "looking into what we are doing," but admits he isn't certain exactly what caused the county attorney to change his mind about the legality of Moneymaker Social Club.
Moneymaker said in the PokerNews Podcast interview that Foster was aware of his business model before stepping into his current role, and had told the poker player he approved of the social poker club model.
PokerNews reached out to Foster for comment but hadn't received a return call at the time of publishing.
Check out our player profile on Chris Moneymaker here!
What's Next for Chris Moneymaker as a Business Owner
While Moneymaker was in England last week at the iGB Affiliate Awards, his attorney reached out to Foster's office to make a deal that he'd avoid criminal charges in exchange for shutting down the poker aspect of the business. He also asked for permission to finish up a $50,000 guaranteed tournament his club was running first. Both requests were granted.
On top of avoiding criminal prosecution, the business owner wanted to ensure his employees weren't stuck without jobs. As he explained in the interview, he is now considering alternatives such as, perhaps, turning the establishment into a pool hall and bar, or possibly something else. But he still hopes to one day be able to legally bring poker back to Moneymaker Social Club.
"As of right now, we are going to continue to be open," Moneymaker said. "I'm going to pay the employees, give them a place to work. It's not their fault that the county attorney had a change of heart."
He also said, however, that he doesn't know how long the doors will remain open. Without poker, the main revenue stream, he can't predict what will happen with the business financially.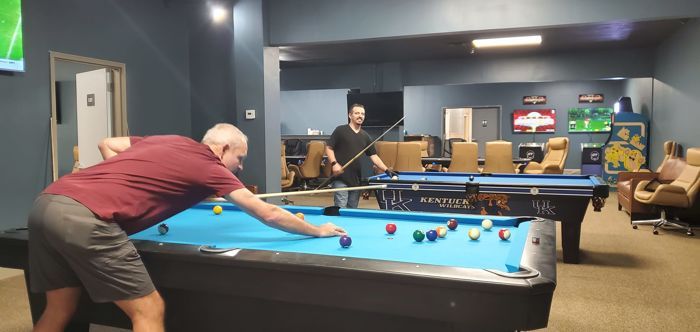 "It depends on if we can find a sustainable business model that will generate enough revenue to pay for our employees," Moneymaker said in regards to his ability to remain in business.
He admitted that it will be challenging going forward without having poker or alcohol to offer. But he's hopeful he can figure something out to keep the doors open, keep his workers employed, and perhaps one day bring back legal poker to Moneymaker Social Club.
You can hear the full 30-minute interview with Chris Moneymaker on Thursday's PokerNews podcast.