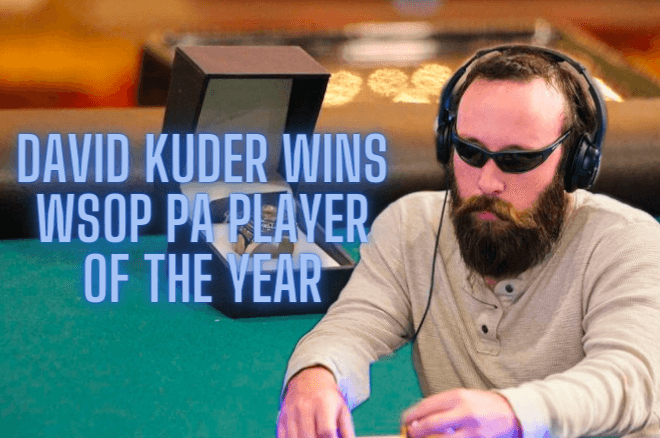 In January 2022, Pennsylvania's David "DrKool" Kuder quit his job as a poker dealer at Wind Creek Casino and decided to play the game full time. He had been playing online poker since the Moneymaker Boom and opted to stick with that, spending the year playing a full schedule on WSOP PA.
Twelve months later, it would be difficult to argue that Kuder's gamble hadn't paid off. After cashing in 46 WSOP PA events and picking up two circuit rings — his first in a $215 buy-in Pot Limit Omaha PKO event in June for $6,801 and a $215 buy-in No Limit Hold'em Freezeout event the next month for $6,160 — for a total of $70,406 in earnings on the site alone, Kuder was named the first-ever WSOP PA Player of the Year.
PokerNews caught up with "DrKool" to discuss his background in poker and his transition to playing full-time that brought him two circuit rings.
Check out this review of WSOP PA!
Interview With 2022 WSOP PA POY David Kuder
PokerNews: Can you say a bit about your poker background? How long have you been playing poker and how did you discover the game?
David Kuder: I started playing poker regularly with friends shortly before the Moneymaker Boom. Started playing online around the same time. More recently I've dealt poker at Wind Creek Casino but quit as of January 2022 to take a shot at playing full-time.
You were named the first-ever WSOP PA Player of the Year race with 56,926 points, far ahead of the next closest player with 39,672 points. What contributed to your fantastic year of online poker?
The main thing that separated me from the field was my willingness to play a lot of volume at all stakes. When I saw the promotion I knew that a lot of the high-stakes guys are not going to bother with playing smaller tournaments. Winning smaller tournaments allowed me to not only play in bigger buy-ins myself, but to also accumulate points for the Player of the Year leaderboard.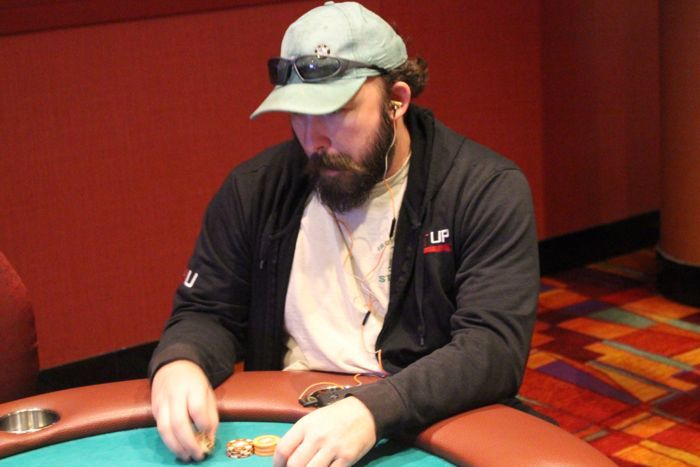 Your 2022 consisted of 46 WSOP PA cashes, including two first-place finishes for two circuit rings. How did it feel to win both your first and second Circuit ring?
I was very happy to get my first ring in a format I really enjoy, Omaha PKO. Winning the 2nd ring was a bonus as these tournaments get a lot of strong players and anytime you can close one out it's a great feeling. The bracelet search continues this year, that's my next goal.
Going to Vegas to play in the Tournament of Champions was a lot of fun and I'm hoping to be able to do that again this year. I feel fortunate that PA was one of the first states regulated where we get to play these types of events.
You've already picked up a few WSOP PA cashes to start the new year. Are you planning to play another full online schedule in 2023?
I will be playing full time again this year. Likely not going to play as much as last year but will certainly be playing as many ring and bracelet events as possible.
You've also had success at live tournaments in Pennsylvania and New Jersey. Do you have any plans to return to the live felt, at the World Series of Poker or elsewhere?
To say that I've had "success" in live tournaments is a bit of a stretch. I've had a handful of small cashes but nothing substantial. I look forward to getting out for more live events both in PA and at the WSOP.
Gruneberg, Leonard Also Had Strong Years
Kuder was not the only Pennsylvania grinder who had a successful 2022. "need therapy" finished second in the POY race with 39,672 points, while Zachary "Captain Levi" Gruneberg finished in third with 39,598 points after winning his first three career circuit rings and finishing runner-up in three other ring events.
Edward "Makunouchi" Leonardmeanwhile, finished in fourth with 38,770 points after a year that included a third-place finish in a $500 buy-in WSOP PA bracelet event for $13,158.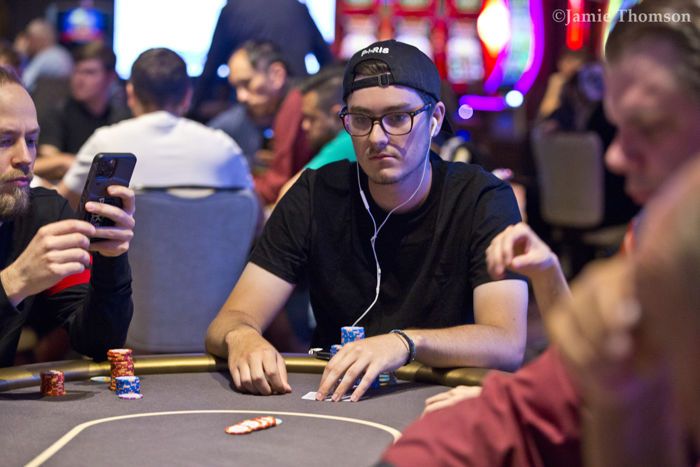 Others who ended the year in the top 10 spots on the leaderboard include Dean "TheRealYoshi" Morrow (5th – 36,217 points), Michael "Tony Bandanas" Lavin (6th – 34,896 points) and Richard "EatMushrooms" Ali (7th – 33,055 points).
2022 WSOP PA POY Leaderboard
| | RANK | PLAYER | POINTS |
| --- | --- | --- | --- |
| | 1 | David "DrKool" Kuder | 56,927 |
| | 2 | "need therapy" | 39,672 |
| | 3 | Zachary "Captain Levi" Gruneberg | 39,598 |
| | 4 | Edward "Makunouchi" Leonard | 38,770 |
| | 5 | Dean "TheRealYoshi" Morrow | 36,217 |
| | 6 | Michael "Tony Bandanas" Lavin | 34,896 |
| | 7 | Richard "EatMushrooms" Ali | 33,055 |
| | 8th | "Future Whale" | 32,925 |
| | 9 | "Walfedo" | 29,467 |
| | 10 | Paul "UBeenBeat" Kitchen | 27,945 |