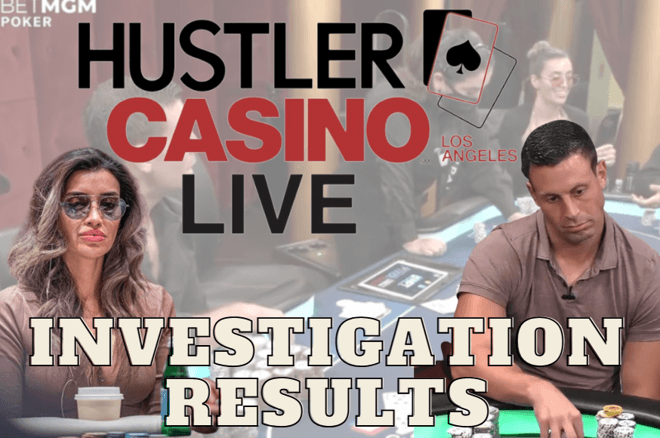 More than two months following the infamous jack four hand on Hustler Casino Livea third-party investigation has concluded that "no evidence of wrongdoing" took place.
During a Sept. 29 live stream, Robbi Jade Lewa recreational player, made one of the most confusing calls with jack-high on the turn facing a $105,000 all in wager from Garrett Adelstein. The call was technically correct as it was the best hand — Adelstein was on a draw with eight-high — but accusations of cheating turned the hand into one of the most insane moments in poker history.
Adelstein immediately accused his opponent of cheating, and conspiracy theories began flying. Some suggested Lew had conspired with another player in the game, Jacob "Rip" Chavez. But, as the investigation into the matter simply concluded, there never was definitive proof, only suspicion.
Poker Cheating Investigation Findings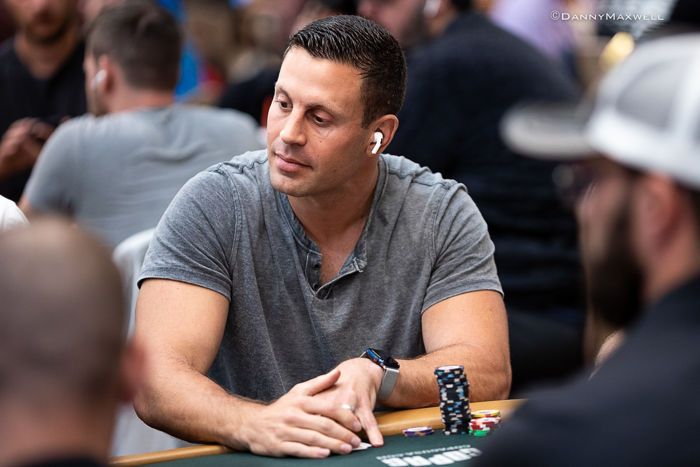 High Stakes Poker Productionsthe production company for Hustler Casino Live, released a detailed report of its findings on Wednesday, which can be viewed here. For the "tl;dr" crowd, they also submitted a condensed version of the report here.
Hustler Casino Live co-owners Ryan Feldman other Nick Vertucci hired Bulletproof, a third-party GLI company, to audit the live-stream operations and procedures. Vertucci, on his podcast The Nick Vertucci Showmade it clear that he welcomed an unbiased investigation into everyone working for HCL, including himself.
"Bulletproof was given complete access to Hustler Casino Live facilities, including its production room, the poker table, stage, and all equipment used in producing the show," the final report read.
The biggest takeaway from the report was the overall conclusion, which stated that the "investigation found no conclusive evidence of wrongdoing in the J4 hand, or any other hand played that night."
Other findings from the investigation include the Deckmate automatic shuffle machine, which sparked some conspiracy theories on social media. In the report, the cybersecurity investigators determined that the "Deckmate shuffling machine is secure and cannot be compromised."
"It's extremely unlikely that any card-reading device stored in a water bottle, jewelry or object on the table could have intercepted a card signal," the investigation report claims.
Hustler Casino Live to Improve Game Security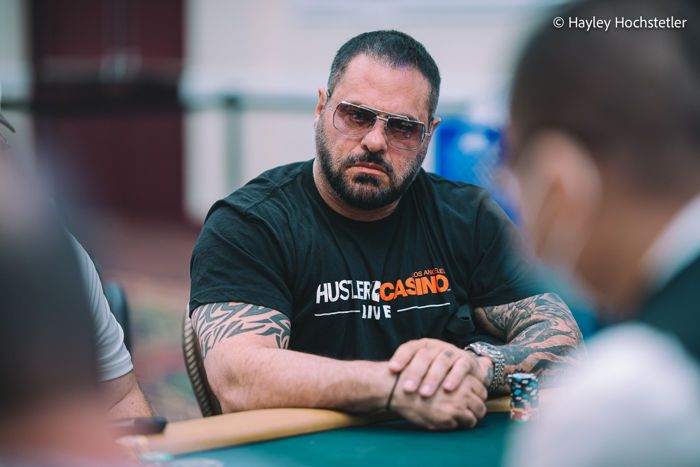 Although the investigation determined that there is no evidence of cheating on Sept. 29, Hustler Casino Live has vowed to take steps to further ensure game security. Since the incident, the world's most popular live-streamed poker show has already begun making changes, according to the report, starting with reconfiguring the production room so that only one monitor displays hole cards.
A new wall and door were installed in the production room, which is kept locked and closed during live streams. Only High Stakes Poker Productions employees have access to the room, and employees of Hustler Casino cannot enter.
One other major area of ​​concern among those who question the live-stream security of Hustler Casino Live is that Vertucci admitted he didn't previously conduct background checks of his employees. This became an issue when production team staffer Bryan Sagbigsal what found to have stole $15,000 in casino chips from Lew's stack following the Sept. 29 show.
Sagbigsal, 25, has a prior criminal history, which caused many poker players to question why he was ever hired in the first place. Lew has since pushed for charges to be filed and the Gardena Police Department has issued a warrant for his arrest on felony theft.
Per the investigation report into the jack-four saga, High Stakes Poker Productions will now conduct pre-employment background checks on "all prospective employees."
Robbi Jade Lew Issues Statement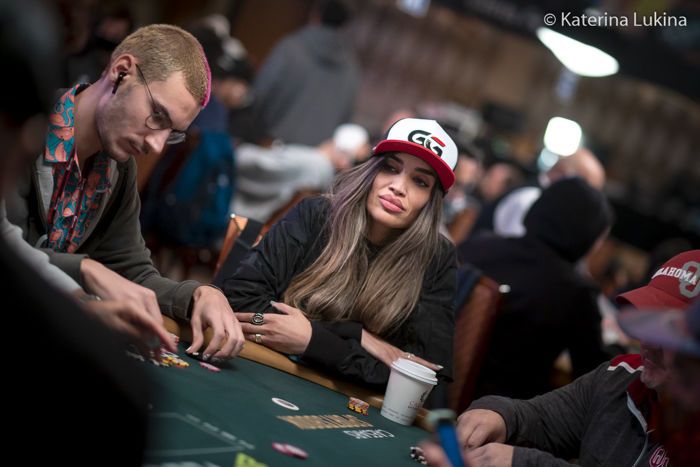 PokerNews reached out to Lew for comment on the investigation report. She has always denied any wrongdoing and was pleased with the outcome.
"I had full faith and confidence in what the investigation would reveal and in Nick Vertucci, Ryan Feldman, and HCL regarding the thoroughness of the investigation that was undertaken," Lew said.

"As you can imagine, I am relieved and looking forward to finally putting this behind me. I cannot stress enough how incredibly grateful I am to all of my supporters and friends worldwide who have stuck with me through this grueling process. You have all been my strength when I needed it most.

I'm excited for the next chapter … and any positive changes this incident may implement in the gaming industry! Now it's time to go play poker."
Adelstein, who has long been one of the most popular high-stakes players in the game, has mostly avoided commenting on the incident outside of the occasional statement reiterating his belief that Lew cheated. He has yet to issue a public statement on the investigation's final report.
The Hustler Casino Live and Live at the bike regular hasn't appeared on any stream since the incident and it's unclear if and when he will return to action. Lew, however, hinted at PokerNews earlier this week that a return to HCL may be soon in the works.