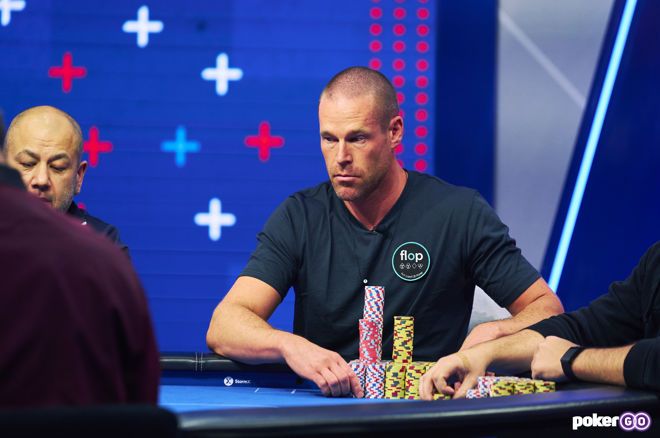 on sunday night, Patrick Antonius made poker history by winning a $1,978,000 million pot, the largest-ever broadcast on a United States live stream. It beat out the previous record of $1,158,000 from Hustler Casino Live (HCL) by $820,000! In terms of the largest pot ever broadcast, that record of $2,353,500 is from a Triton Poker hand between Paul Phua other tom dwan.
Antonius, who made headlines for making an unbelievable call last year, also holds the record for largest online poker pot for taking down a $1,356,947 pot against Viktor "Isildur1" Blom on Full Tilt Poker back in 2009. However, whether or not that record still stands is a point of controversy as in January 2022, Tony G Apparently won a pot worth $1,820,783 against Leon Tsoukernikthough the hand took place in a crypto game on CoinPoker.
The live hand took place on the third night of the highly publicized No Gamble, No Future "Cash of the Titans", which saw six players buy-in for $1 million while also putting up $100,000 on the side for whoever finished with the most profit. Per rules, each player had a pair of $500,000 bullets, giving them the option to either buy in for the full $1 million or to start with $500,000 and add on later.
To start the game, which began at $500/$500 but with escalating blinds, each player opted to start with $500,000. A pair of three-hour levels were played each day.
Is this Hero Call by Patrik Antonius the Sickest Ever in a $25K High Roller?
the hand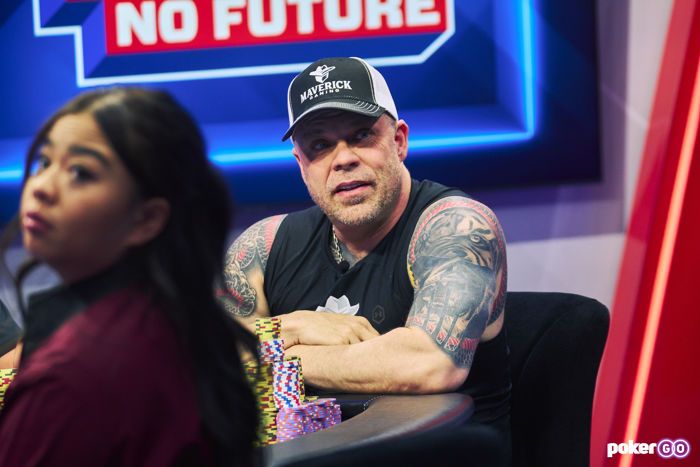 About 30 minutes into the game, which was being played with blinds of $1,000/$2,000/$2,000, recent PokerNews Podcast guest Eric Perssonwho had been driving much of the early action, raised to $7,000 from the hijack with the
. Rob Yong called from the button with the
before Antonius looked down at the
in the small blind and popped it to $30,000.
Persson called, as did Yong, and the flop came down
. Antonius had the nut flush draw on the paired board and bet $40,000 into the $94,000 pot. Persson snap-raised to $140,000 with his inferior flush draw, Yong got out of the way, and Antonius clicked it back to $250,000.
Persson wasted little time in calling and the
appeared on the turn. Antonius, who was guaranteed to win the hand if it got to showdown, bet $150,000 and Persson moved all in for $692,000. Antonius had $542,000 behind and thought for about 10 seconds before calling off.
Everyone in the game had put up $100,000 on the side to go to the player who finished with the largest profit, and prior to the start of play they agreed all-in pots would only be run once and no deals would be made. As such, the meaningless
was run out on the river and Antonius won a nearly $2 million pot.
"That is the biggest pot in US televised poker history," commentator Jeff Platt exclaimed.
co-host Brent Hanks added: "We have just witnessed something extraordinary."
Persson was left with just $67,000 and would eventually lose that. Because he had already exercised his second $500,000 bullet, per the rules of the game he was eliminated from contention.
Robl Wins a $1,269,000 pot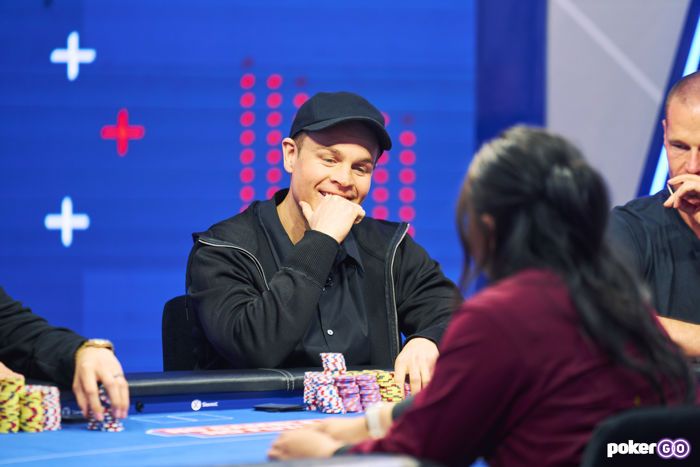 Not long after, Antonius was involved in another big pot. It happened when Persson limped first to act with the
and Antonius raised to $10,000 on the button with pocket nines. Andrew Robl then three-bet to $52,000 from the big blind with the
and Person folded.
Antonius called and the flop fell
with two spades to give Robl a straight and Antonius a set. The former led out for $65,000, the latter called, and the dealer burned and turned the
. Robl bet $140,000 into the pot of $140,000 and Antonius called to see the
on the river.
Robl bet $375,000 and Antonius gave it some thought before making the call. Unfortunately for him, his set was no good and Robl claimed the $1,269,000 pot.
Standings in Penultimate Level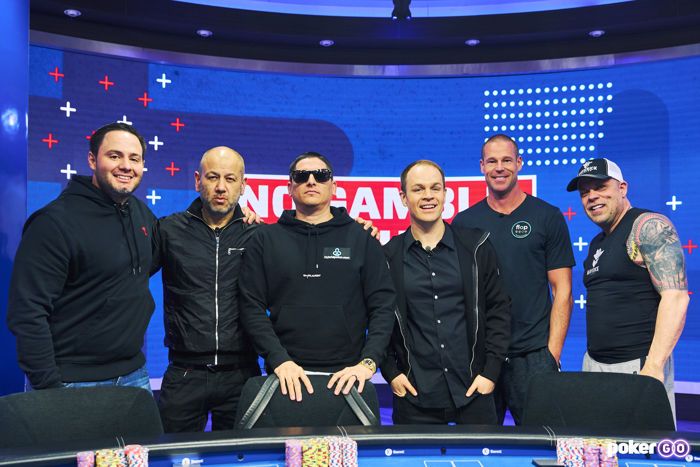 Despite Antonius winning the huge pot, he was still significantly behind Robl in terms of overall profit. With one level to go, Robl was up $1.1 million, well ahead of Antonius' $484,000, while MJ Gonzales was the only other player in the black to the tune of $34,000 in profit.
As such, Robl was in prime position to capture the $100,000 set aside by each player – a $600,000 pot – for whoever finished the three-day game with the most profit.
| player | stacks | profit |
| --- | --- | --- |
| Andrew Robl | $1,626,000 | $1,126,000 |
| Patrick Antony | $1,484,000 | $484,000 |
| MJ Gonzales | $1,034,000 | $34,000 |
| Markus Gonsalves | $763,000 | -$237,000 |
| Rob Yong | $593,000 | -$407,000 |
| Eric Persson | – | -$1,000,000 |
*Images courtesy of PokerGO.

Executive Editor US

Executive Editor US, PokerNews Podcast co-host & 2013 WSOP Bracelet Winner.