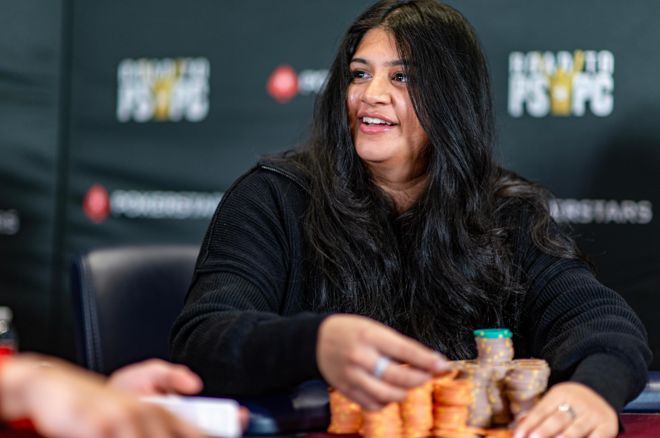 Pennsylvania's Rishva Iyer began playing poker home games in college before graduating to the cash games at her local casino. Now, the Live! Casino regular will make a much bigger jump in stakes after winning a coveted Platinum pass to the 2023 PokerStars Players Championship (PSPC) in the Bahamas.
The 24-year-old Philadelphian earned the pass, which is worth $30,000by topping a field of 120 players over the weekend in the first ever $200 buy-in Road to PSPC Women's Event at Live! Casino.
"I'm like a reg here at Live! So I'm always checking the Bravo (app) for tournaments and stuff," Iyer told Team PokerStars Pro Jen Shahade in a winner's interview. "And I saw there was a Ladies Event and I was like, I can't miss this. I have to play it."
Check out this online poker review of PokerStars PA!
Winning the PSPC Platinum Pass
After initially learning poker through home games while at TempleUniversityIyer said she began to take the game seriously when her boyfriend "taught me how to play for real."
"And then I just started playing a lot," she said.
Rishva Iyer sits down with @JenShahade to talk about winning the #PlatinumPass, her poker background and also her p… https://t.co/Zcd5B1cGJP
Though she is mainly a cash game player, Iyer said she takes the occasional tournament shot and "tr(ies) to play the big ones here and there."
"But I don't study them as much and don't have that much experience at all," said Iyer. "So it was kind of tough, but it's always fun and I'm trying to improve and get that experience."
Despite not having much tournament experience, Iyer kept afloat in the inaugural Road to PSPC Women's Event and entered the final table fourth in chips, giving herself a real shot at winning the $30,000 Platinum Pass.
"It all happened so almost," she recalled. "The money bubble burst and then the next thing you know it was the final table. And I'm like, 'Woah. Did I just make the final table?' It all started to get real then. Because going in I was like, 'Oh, I don't know. It's a long shot.'"
In addition to the Platinum Pass, Iyer, who now has $10,709 in live earnings, according to The Hendon Mobearned a cash prize of $5,840.
Learn more about online poker in Pennsylvania here!
From Home Games to High Roller
Winning the Platinum Pass, which includes a $25,000 buy-in to the 2023 PSPC event in the Bahamas and six nights of hotel accommodation, gives Iyer the chance to chase life-changing money.
In 2019, Spain's Ramona Colillas took down the No Limit Hold'em Players Championship for a massive $5.1 million, and a similar prize could be up top this year.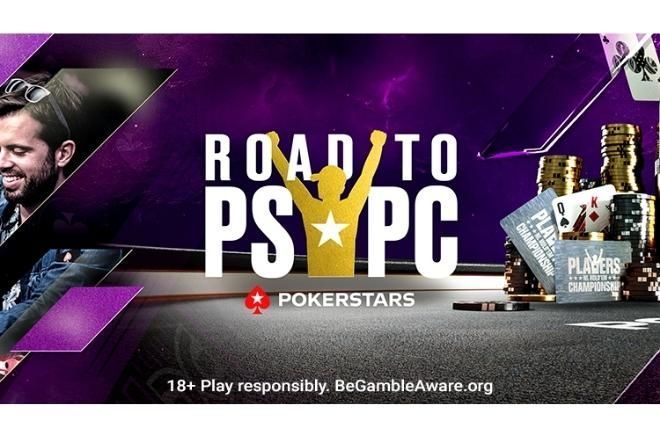 As she prepares to take the massive jump in stakes, Iyer said she "definitely want(s) to study more tournaments, play more tournaments, get that experience."
"It was great to get more experience this time around, especially final table experience and stuff," the Women's Event champion said.
How can the poker industry and community attract more women to the game?
"I think just doing more events like these and just supporting women when you see them playing," said Iyer. "More recognition for women in poker is always a good thing."
Check out this PokerNews article from April for more information about how to win PSPC Platinum Passes.