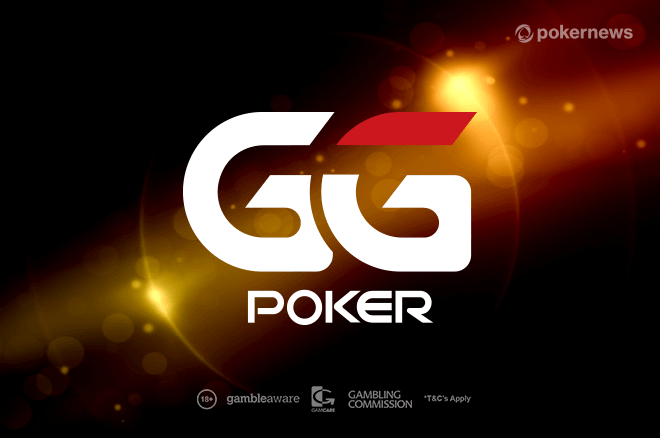 Eelis Parssinen's long wait to become the GGPoker Super MILLION$ champion continues after he fell at the final hurdle of the latest edition of the $10,300 buy-in high roller tournament. Parssinen outlasted all but one of the 161 entrants, losing at the heads-up stage to "ReturnAuLobby."
RetourAuLobby, which translates as "Back to the Lobby", returned to the GGPoker lobby after emerging from his one-on-one clash with Parssinen victoriously, doing so with $327,250 in prize money in tow. Parssinen had to make do with a still very respectable $256,591 consolation prize.
GGPoker Super MILLION$ Final Table Results
| Place | player | Country | Prize |
| --- | --- | --- | --- |
| 1 | ReturnAuLobby | Mexico | $327,250 |
| 2 | Eelis Parssinen | Finland | $256,591 |
| 3David Miscikowski | Mexico | $201,189 | |
| 4 | Thomas Muehloecker | Austria | $157,749 |
| 5 | Arthur Martirosian | Mexico | $123,688 |
| 6 | Mr_Jiben | Austria | $96,982 |
| 7 | Rodrigo Selouan | Brazil | $76,042 |
| 8th | David Peters | Canada | $59,623 |
| 9 | Stephen Chidwick | Canada | $46,750 |
None of the nine finalists were particularly short-stack when play began; Stephen Chidwick was the shortest stack with 23 big blinds. Chidwick's was the first elimination of the evening.
Chidwick crashed put early into the final table action after clashing with the eventual champion. Arthur Martirosian, a five-time winner of the Super MILLION$, raised slightly more then a min-raise to 88,000 from the cutoff, Chidwick responded with a three-bet all-in for 831,112 from the button, only for RetourAuLobby to four-bet all -in for 1,244,654. Martirosian mucked his pocket eights, and Chidwick discovered his suited queen-ten was in big trouble against RetourAuLobby's pocket queens. A ten on the flop gave Chidwick some hope but he bricked the turn and river.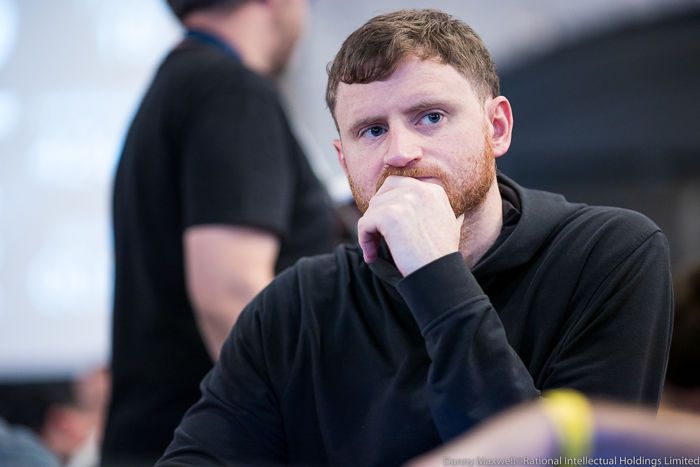 Another live poker superstar, David Peters, joined Chidwick on the rail half an hour later. With blinds of 25,000/50,000/6,000a, Peters opened to 110,000 with pocket eights in late position. Thomas Muehloecker made it 995,500 to go from the big blind with pocket kings, and Peters, after some deliberation, called off the 741,198 chips he had behind. Muehloecker's kings melted Peters' snowmen, and the final table was down to seven players.
Those seven became six when another high-profile player bit the dust. Rodrigo Selouan was down to a shade more than 15 big blinds when he min-raised to 140,000 with ace-queen in the cutoff. The button and small blind ducked out of the way, but RetourAuLobby was going nowhere with his pocket threes. RetourAuLibby three-bet enough to set Selouan all-in, and Selouan made the call. The pocket threes improved to an unnecessary set on the river, and Selouan was gone.
Win a Share of $1,000,000 with GGPoker's Flip & Go Millionaire This November
Austria's "Mr_Jiben" crashed out in sixth and received the Super MILLION$' last five-figure score. They fell in a battle of the blinds against Martirosian. Everyone folded to Martirosian, and he open-shoved with what turned out to be suited ten-seven. Mr_Jiben called off his 9.5 big blind stack with pocket fours, and it was off to the races. Martirosian needed a seven on the river to win the hand, but win the hand he did.
Martirosian was second in chips after that hand, trailing only David Miscikowski, and looked a solid bet to become the tournament's first six-time champion. However, the Poker Gods had other ideas, and the talented Russian was eliminated in fifth. After losing a one-million chip pot, Martirosian three-bet all-in for 23 big blinds with ace-six of diamonds from the small blind after Parssinen had opened in the cutoff. Parssinen held ace-queen of clubs, and called to put Martirosian at risk of busting. A jack-high board ended Martirosian's participation in this week's Super MILLION$.
Muehlocker finished in fourth place after losing a coinflip against Parssinen. From the small blind, Parssinen jammed all-in with pocket deuces, and Muehloecker called off his last 12 big blinds with ace-queen. The deuces held, Muehlocker busted, and Parssinen soared into the chip lead.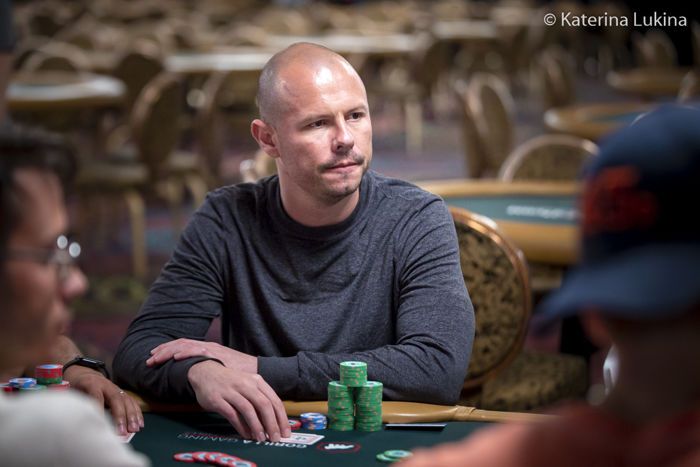 Start-of-the-day chip leader Miscikowski crashed out in third place, sending the tournament into the heads-up stage. His exit hand started with Miscikowski limping in from the small blind with six-five, and Parssinen checking his option with king-ten. A four-queen-seven flop with two diamonds saw Miscikowski lead for 200,000, and Parssinen call. An offsuit king on the turn did not slow Miscikowski down; he overbets the pot to the tune of 956,250. Again, Parssinen called. The river was the ten of diamonds, meaning Miscikowski had missed his draw, but it was a great card to bluff on. That is what Miscikowski did, moving all-in for a pot-sized bet, only for Parssinen to snap him off with his top pair.
Parssinen held an 8,389,312 to 7,710,688 advantage over RetourAuLobby when the heads-up battle began, but he immediately fell behind and it was all one-way traffic from that point on.
The final hand saw Parssinen limp with queen-six, and RetourAuLobby check with eight-four. RetourAuLobby check-called a 200,000 bet on the king-four-deuce flop, before check-calling a 637,500 bet on the jack turn. The river was a trey, and RetourAuLobby checked for a third time. Parssinen kept up his story by ripping in his 1,794,312 stack into the 2,125,000 pot, and RetourAuLobby called with his lowly pair of four to take the title.