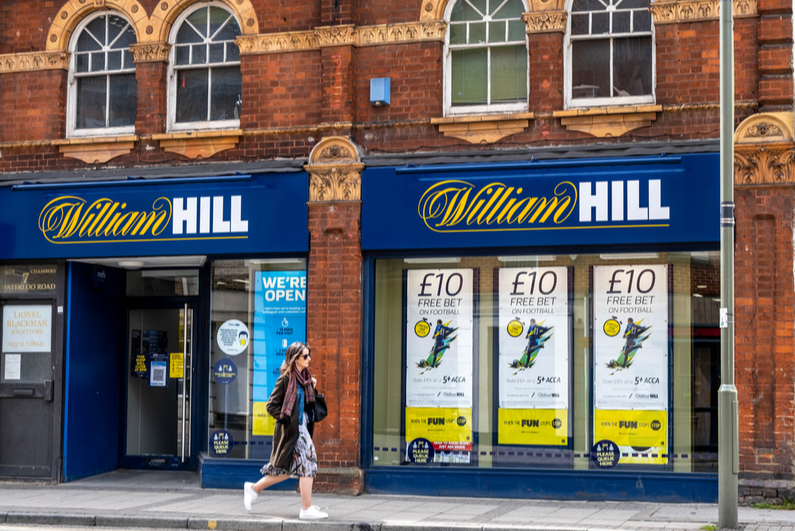 888 shareholders have voted in favor of their firm's multibillion-dollar takeover of William Hill's non-US assets. [Image: Shuttterstock.com]
Shareholders approve acquisition
Shareholders in 888 Holdings have approved the firm's £1.95bn ($2.43bn) proposed takeover of William Hill International from Caesars.
99.79% of shareholders favored the acquisition
At a meeting in London on Monday, 99.79% of shareholders favored the acquisition. 888 US president Howard Mittman took to Twitter the same day to share news of the unanimous shareholder approval:
The gambling operator's non-executive chairman Lord Mendelsohn expects the deal to reach completion by the end of June. On Monday, he described 888 as "delighted" by the support of its shareholders for the proposed takeover.
A change in price
888 first agreed to buy William Hill's non-US business from Caesars in a deal worth £2.2bn ($3.04bn) in September 2021. Fast-forward a few months, and Monday's news comes with a change in the math. This is because in April 2022, 888 publicized that Caesars had knocked £250m ($311m) off the price.
change in the macro-economic and regulatory environment"
The Racing Post cited the reason for a price slash as a "change in the macro-economic and regulatory environment" since September 2021. According to the publication, the value of the William Hill acquisition had dropped "to between £1.95bn ($2.43bn) and £ 2.05bn ($2.55bn)."
The UK's Listing Rules classifies the William Hill buyout as a reverse takeover. This means 888's shares will get canceled and relisted on the London Stock Exchange on or around June 30.
Shares in 888 Holdings were trading at 192.35 pence per share in London on Tuesday, 8.7% above its 52-week low of 175.6p set on May 6.
What next for William Hill?
Caesars Entertainment purchased William Hill for £2.9bn ($3.61bn) in April 2021. By August, the new owner had rebranded the US-facing sportsbook side of the business. 888 eventually beat other bidders, such as equity firm Apollo and Tipico parent CVC Holdings, to acquire the international assets.
Monday's announcement means 888 is expanding into retail betting for the first time through the acquisition of William Hill's 1,400+ network of sports betting shops.
In the published results of Monday's emergency general meetingLord Mendelsohn said 888 was looking forward to wrapping up its "transformational acquisition" of William Hill International at the end of June.
The William Hill Group is also preparing for a potentially costly financial penalty over alleged anti-money laundering and social responsibility failures. The London-headquartered firm, which is subject to an ongoing license review by the UK Gambling Commission, announced in April it was putting aside £15.0m ($18.69m) to cover the cost of fines.