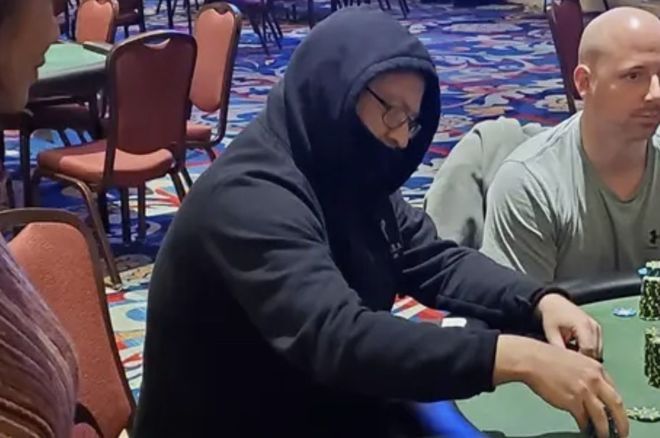 With only his first and middle name ("Michael Lawrence") listed on a tournament report, Mike Postle has reached the final table in a $500,000 guaranteed poker tournament at Beau Rivage Casino in Biloxi, and his picture has surfaced on social media.
Angela Jordison shared a photo on Twitter that was taken by Max Young. Postle was accused of cheating in 2019 during Stone's live stream. He was alleged to have used an electronic device, perhaps in conjunction with a member of the show's production team, to gain access to his opponent's hole cards.
As word began to circulate that Postle was playing at the $1,200 buy-in tournament, discontent emerged from some on social media.
"Dude robbed TONS of people and gets to just live like it never happened," wrote @propunter89 on Twitter. "A true human scumbag if there ever was one."
Top Stories of 2020: Mike Postle Saga Winds Down
Postle Chasing Huge Poker Score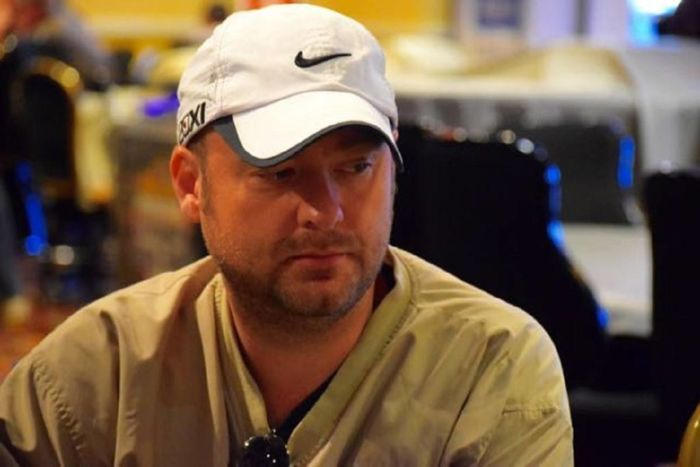 Back in 2019, Postle immediately denied the allegations brought forward by Veronica Brill, a Stones Live commentator and player, and a former friend of the accused cheater. He was never convicted, or even charged, of any crime and has taken a low-profile since 2019, but he's back in the spotlight.
On Monday, he will take a seat at the final table of the $1,200 buy-in Million dollar heaters series Main Event at Beau Rivage, and is one of 10 players still in the hunt for a $200,000 score. Postle will begin play with 4,325,000 chips and the blinds will resume at 100,000/150,000 with a 150,000 big blind ante. He sits in sixth place, well within striking distance. Brock Gary from Lafayette, Louisiana leads the way at 8,050,000.
Postle apparently registered for the tournament under the name "Michael Lawrence," his legal first and middle name. At least that's what was reported on the official chip count report. The 46-year-old poker pro's last name and hometown remained anonymous but once Young discovered who he was, the cat was out of the bag.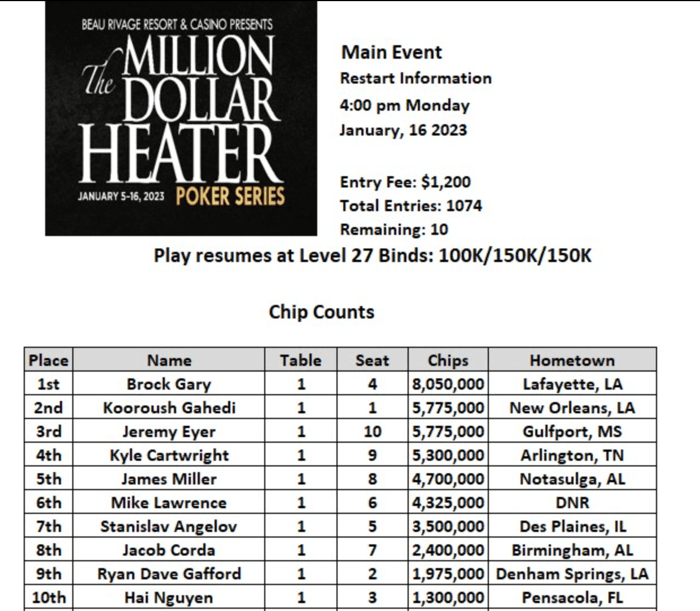 In addition, Rounder Lifethe notoriously pro-Postle Twitter account, posted video from the tournament in which Postle played a hand against well-known poker player Kyle Cartwright:
Postle, who is from Northern California, has a long history of playing cards in the Southeast, including Biloxi and Tunica, the top two spots for poker in Mississippi.
Over the past few years, the former Stones Live regular has either played poker online or been able to keep a low-profile in live games. According to Hendon Mob, his last recorded live tournament cash came in August 2019, just weeks before the accusations came about.
Much of the allegations against Postle were due to his seemingly uncanny knack for making the right decisions in tough spots, often pulling off insane bluffs, rarely when his opponent had a monster. But he also had a reputation for years as being a competent and tough poker player, especially in Mississippi cash games during the poker boom era. As a tournament player, he's racked up over $500,000 in cashes, none more than $118,000.
That said, following lengthy investigations by Joey Ingram and others, there aren't many who have come forward publicly in support of Postle outside of some internet trolls and Justin Kuraitisthe combative Stones Casino tournament director who was accused by many, including Brill, of being Postle's co-conspirator.