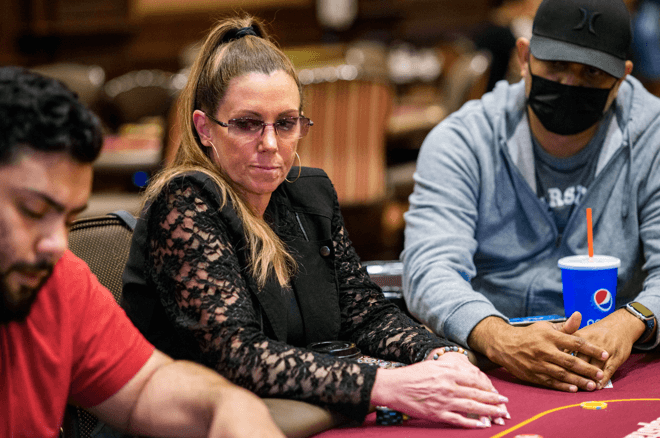 Just a few months after getting a career-best score at the World Poker Tour (WPT) Seminole Hard Rock Poker Showdown, Valerie Novak found herself making another run at it in the WPT Venetian $5,000 buy-in Main Event in Las Vegas.
Novak, a business owner and part-time poker player from Maryland, was one of just 36 players who survived to see Day 3 of the championship event, finding herself among top crushers like Robert Mizrachi, Marius Gierse, Jerry Wong other Hossein Ensan.
"It's one of the toughest fields I think I've ever played," Novak told PokerNews as she took a break on Day 3 on July 16.
Click here to see who won the WPT Venetian!
Victory in Florida
Novak earned a moment in the poker spotlight in April when she won Event #30: $1,100 Deep Stack No-Limit Hold'em at the Seminole Hard Rock Poker Showdown in Hollywood, Florida for $91,835getting through a field of 475 entrants and defeating Chance Kornuth during heads-up play.
Novak described the match-up against the top-ranked GPI player, who recently won WPT Choctaw for his first title, as "overwhelming."
"I feel like I got lucky," she said. "I think if it was the long game he would've beat me. But I definitely got lucky against him. And he's probably one of the most genuinely nice people I've met in poker."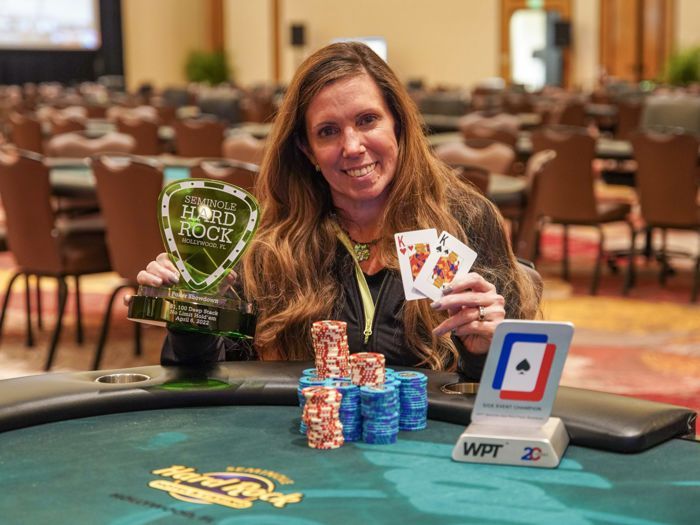 The battle against Kornuth, who also played the WPT Venetian and was eliminated on Day 2, inspired Novak to sign up for the poker pro's Chip leader coaching site "because I really like the way that he and Alex Foxen play, and I've gotten some really good feedback from his students."
"So I think with studying I'm starting to see a little bit more progression (in my game)," said Novak.
The Maryland business owner said she recently put more focus into poker now that her kids are grown and she has "a lot more freedom and can travel and work from anywhere."
"So it does make it a lot more possible for my personal situation, so I'm grateful," she said. "It was hard to do when the kids were under 18 because I was the one who was in charge of the house. Now they're all grown, they've started their own families, so now I get to travel and do what I love. This is what I love, and they're all very supportive."
Another Deep Run
A few months later, Novak once again found herself facing off against some of the best the game has to offer in the WPT Venetian Main Event.
"My very first table yesterday (on Day 2), I think there were seven pros at my table out of nine seats," said Novak. "It was insane. I wasn't even sure if I was going to make it through Day 2 when we came back (after Day 1). I knew that Day 2 would be the most difficult."
But Novak did make it through the day and outlasted 97% of the field of 1,178 players to survive to see Day 3.
"It was touch and go yesterday. I was down to 65,000 … (and) had a couple good spots, ran it back up … Today just makes me very nervous," Novak laughed.
Novak made it through the first few hours of Day 4 as the field shrunk to just two tables. With 17 players remaining, Novak three-bet all in with pocket aces and was called by Javier Zarco to be in great shape against Zarco's pocket tens, according to WPT live updates.
The flop and turn didn't change much but a ten appeared from nowhere on the river to improve Zarco to a set and end Novak's run in devastating fashion.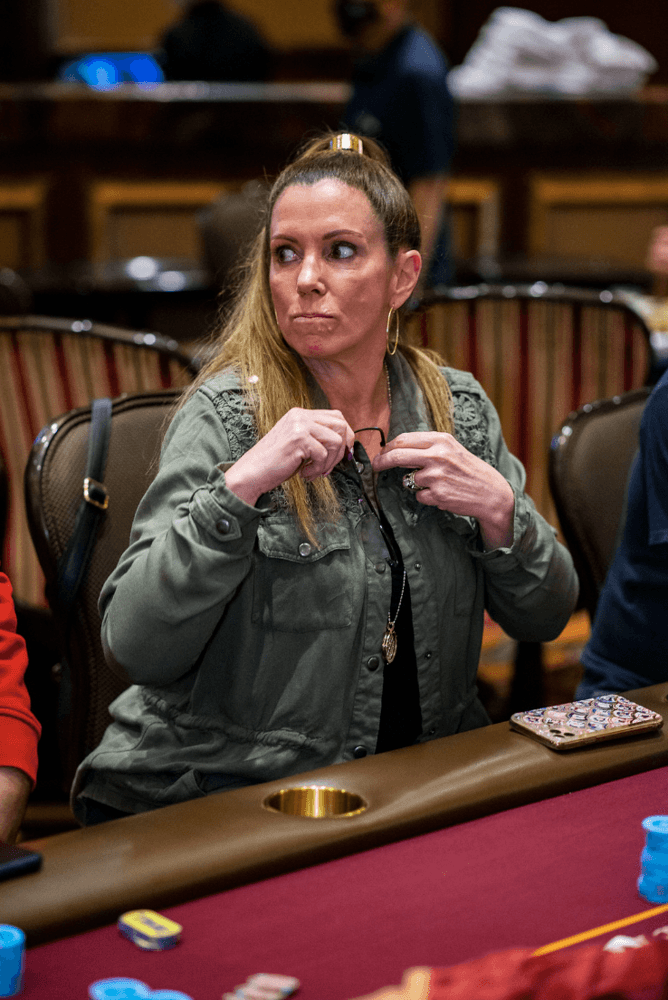 While Novak's 17th-place exit was a painful one, the part-time poker player earned $38,200 for her third-biggest live score to date.
Best Free to Play Slots
Helping Women in Poker
Novak, who was the only woman to make Day 3 of the WPT Venetian Main Event, said she was impressed by how many fellow female players were in the field, including Wendy Beckers, Victoria Livschitz, Daniela Rodriguez, Maria Konnikova, Milagros Peterson, Kitty Kuo and WPT champion Ema Zajmovicall of whom made it to Day 2.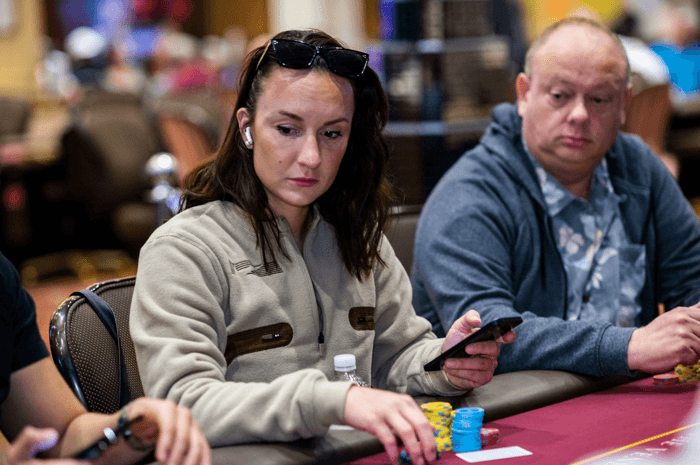 "I've seen a lot more women this year," Novak said. "It's great."
When she gets back to Maryland, Novak said she plans to start a group or club to "help women (and) give them a nice environment to come and learn to play and have a good time."
"That is definitely an initiative that I want to start getting more behind," Novak said. "Because I know, for me personally, there was a major time in my life where no matter how much I loved this game, I couldn't play it as much as I wanted to. I had personal responsibilities … so now I feel that if I could help other women, that would be fun."
For more on Valerie Novak follow her on Twitter @PokergirlVal.
Photos courtesy Joe Giron and WPT