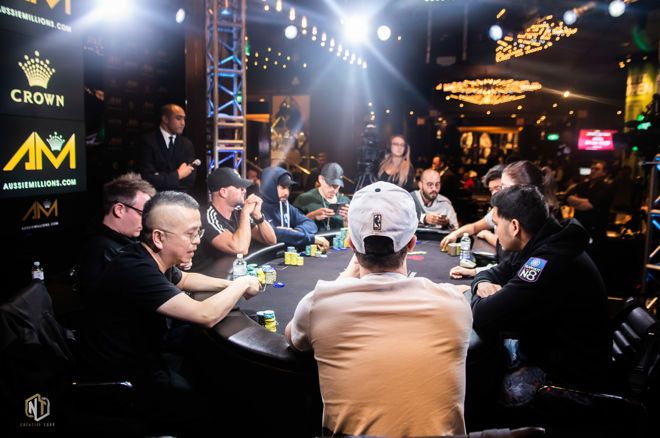 Poker players hoping for a return of the prestigious Aussie Millions are in for disappointment as Crown Poker recently stated on social media that poker tournaments "will no longer be running at Crown."
The popular Australian tournament series last ran in January 2020 before the COVID-19 pandemic shut down live poker at many casinos around the world. Three years later, it seems unlikely the Aussie Millions will be returning any time soon, as Australia's PokerMedia reported today.
Vincent "Wonky" Wan won the 2020 Aussie Millions Main Event
Confirming Suspicions
The Aussie Millions status update was not made in a blog post or press release. Rather, the update was given in response to a question on a post on the Crown Poker Facebook page.
"Any update on tournament poker?" Facebook user Aaron Hovey wrote on Jan 6.
"Poker Tournaments will no longer be running at Crown," a Crown Poker representative replied on Jan. 8 before directing further inquiries to the Crown customer service team.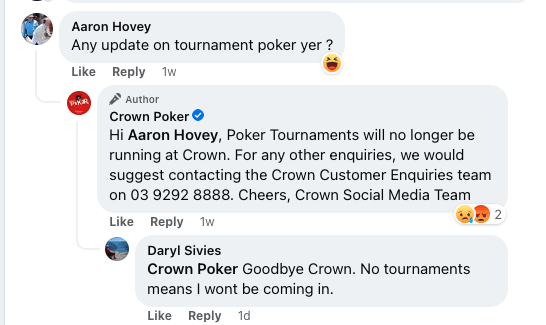 Aside from the brief social media comment, Crown Poker hasn't provided an official update as to whether Aussie Millions will return in any capacity.
PokerNews reported last year that a two-year investigation into Crown Resorts ended with regulators declaring the Australian gambling giant unfit to hold a casino operating license for its Melbourne, Perth, and recently opened Sydney properties.
But those regulators allowed Crown to continue operating in Melbourne and Perth after the group showed a willingness to change, including almost entirely replacing its Board of Directors and executive directors.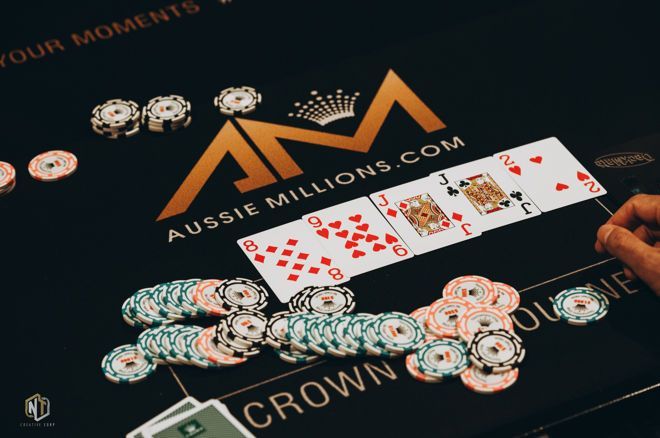 Since being deemed unsuitable to hold a gambling license and fined AU$80 million, Crown Poker has undergone dozens of changes and reforms, including a brand-new Board of Directors and changes to the way the company operates.
As part of the fallout, Crown Poker faced a raft of strict gambling laws that appeared to spell the end of the beloved poker festival. The recent social media update seems to confirm just that.
Read how strict gambling laws may have ended the Aussie Millions
"Goodbye Crown"
The Facebook reply from a Crown Poker staffer came after months of silence on the status of the Aussie Millions, long considered one of the most prestigious poker stops on the international circuit.
"When are tournaments coming back?" one Facebook user wrote in March 2022.
"How about some updates? Honestly what is going on," another user wrote in June 2022.
Fans and players grew restless and in July 2022 one player said the poker operator had "done a wonderful job destroying the poker room (with) no low limit cash games (and) no tournaments."
After Crown Poker broke its silence and shared the bad news, it didn't appear many players were consoled.
"Goodbye Crown," wrote Daryl Sivies. "No tournaments means I won't be coming in."
PokerNews will continue monitoring the status of the Aussie Millions and will report on any significant developments.