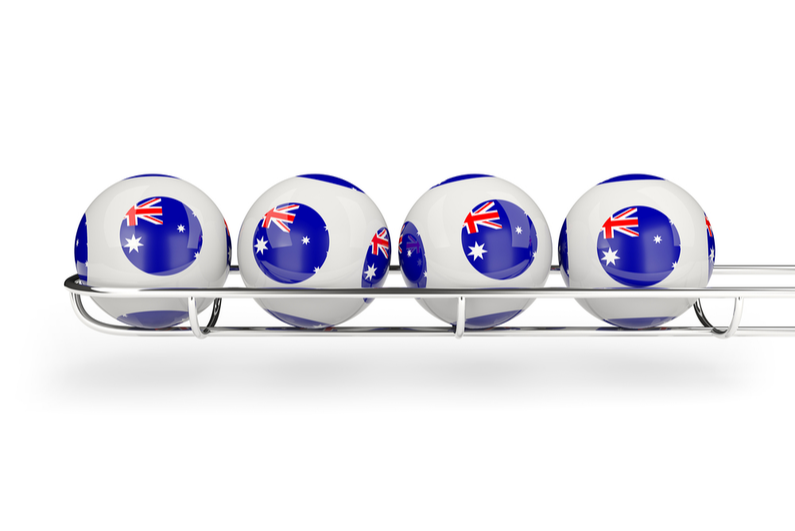 An Australian newsagent has filed legal action against a local man, claiming that he falsely said that he is due a share of an AU$63m lottery win. [Image: Shutterstock.com]
A massive win
A newsagent in Australia has taken a man to court for pretending that he is due a AU$260,000 (US$186,375) share in an AU$63m (US$45m) lottery win.
splitting the AU$126m (US$90m) jackpot with a lucky man in New South Wales
A total of 250 people were a part of the ticket-buying syndicate, with each of them paying AU$100 (US$71.68) to be a part of the group. The "Pay Off Your Mortgage" syndicate won AU$63m (US$45m) in February through the Powerball lottery, splitting the AU$126m (US$90m) jackpot with a lucky man in New South Wales, who also picked the winning numbers .
The windfall led to plenty of feel-good stories. Winners spoke about how they would be able to pay off some of their mortgages and other forms of debt, as well as help out their families.
Alleged deception
Kevin and Tania Parkes, the owners of City News Kalgoorlie, also purchased tickets with the syndicate. the legal proceedings are against local man Mark Ing. The pair lodged the writ of summons in the Western Australia Supreme Court. The operator of the lottery, Lotterywest, is on the summons as the second defendant. A direction hearing will take place on August 2.
Kalgoorlie is a town in Western Australia that was founded following the gold rush in the state in 1893.
The Parkes claim that Ing made "untrue" claims to Lotterywest that he was a part of the successful "#2 Syndicate." The couple allowed Ing to present one of their tickets to Lotterywest "on the basis that the defendant's (alleged) ticket could be presented by mail." However, Ing never subsequently sent an appropriate ticket to Lotterywest.
A precarious issue
Upon further investigation, the Parkes discovered that Ing was actually part of the unsuccessful "#1 Syndicate," rather than the victorious "#2 Syndicate." They requested that the defendant inform Lotterywest accordingly. Ing maintained, however, that he was a winner and did not try to rectify the issue.
Lotterywest revealed its intention on April 14 to issue the winnings to the defendant "despite a formal dispute of ownership filed by the plaintiffs with Lotterywest." As a result of Supreme Court orders, Lotterywest has not yet paid out the AU$261,986 (US$187,798) in winnings to Ing.