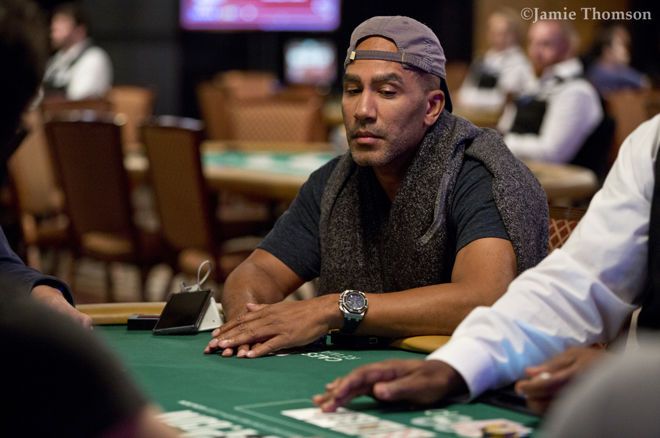 Bill Perkins wrote a book titled Die with Zeroand the energy trader and high-stakes poker player may be able to do just that if he continues buying art.
Last week, Perkins made a splash in the art community when he made a record-breaking purchase of The Sugar Shacka 1976 painting by former professional football player and artist Ernie Barnes. Perkins paid $15.3 million for the renowned painting, which the auctioneer noted is more than 27 times the previous record set by the African American artist.
"Good times!!!!" Perkins tweeted after securing the painting for eight figures.
Outplaying Other Bidders
Perkins' big purchase at the Christie's auction in New York on May 12, which was a rare moment of exciting action in the normally mundane and dull art auction world, caught the attention of a number of major outlets, including The New York Times, USAToday other Vanity Fairthe latter of which wrote about the sequence of events leading up to the purchase.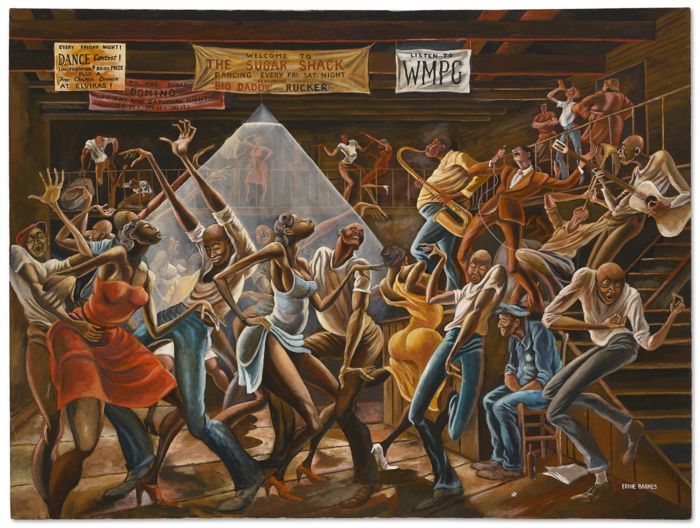 Perkins, a regular in poker circles who is best known for his appearances on High Stakes Pokerwas one of 22 bidders at the auction and began by offering $500,000 for the painting, which shows a group of Black dancers at Durham Armory in 1952, a famous dance hall in then-segregated North Carolina.
A Los Angeles-based art adviser named Dan Jensenthen raised the bid as he spoke on the phone to his client, who is speculated to have been Melody Hobsonthe wife of George Lucasaccording to Vanity Fair. Perkins, who as a poker player has ample experience re-raising, then upped the bid to $2 million.
The back-and-forth bidding was continued and featured a tense moment between Perkins and Jensen.
"I'm not gonna stop," Jensen said to Perkins, as Vanity Fair reported.
"Well, then I'm going to make you pay!" Perkins shot back.
All said and done, Perkins put in the final bid of $15.3 million to secure the painting for more than 80 times it was anticipated to sell for.
A value purchase?
While $15.3 million may seem like a massive sum for a piece of art, Perkins stands buy his lavish purchase and even argues he got a good deal.
"It's a cultural treasure," Perkins said during a recent appearance on the Artelligence Podcast. "And I felt it was a cultural treasure, but after I bought the piece, the number of people that have reached out to me … Black, white, a number of Americans that are like 'I love that painting, it reminds me of this' … it's solidified in my mind that it's a cultural treasure."
This week on the Artelligence podcast we talked to @bp22 and the extraordinary turn of the tide that Ernie Barnes'… https://t.co/iXZVi1on3y
During his podcast appearance, Perkins, who called himself a "complete noob" when it comes to art, said he got exposed to the work of Barnes "through friends that were kind of educating me on African American artists, and (I) sort of just figured out who was culturally significant."
"I've been picking these works up by Barnes and I've just felt like I was stealing, like I've been plundering the art world (by) picking up significant pieces of American art at what I'd consider a relative discount ."
Perkins continued this line of thought: "The art world is biased against American art, and the world is completely biased against African American arts, African American narratives, which are a quintessential American story. And so I've been able to benefit from that because I'm able to acquire works basically free on a relative basis, versus their historical (and) cultural significance."
Whether or not Perkins got a good deal on the historic painting, it is clear that the wealthy energy trader and poker enthusiast who has $4.4 million in poker tournament earnings, according to The Hendon Mobwill still be able to afford his next meal.
*Images courtesy of Joe Giron/Triton Poker and Christie's