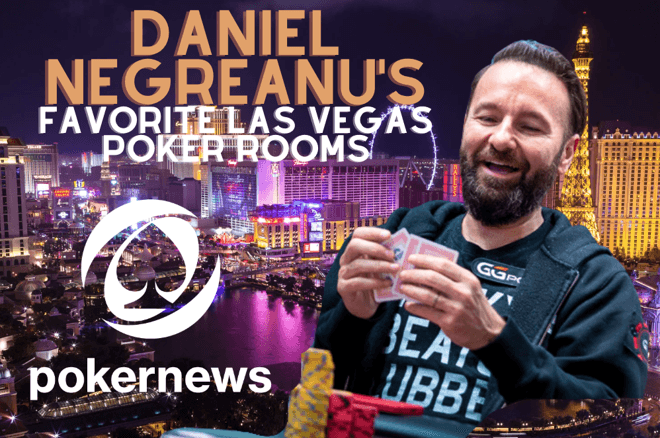 On a recent episode of the DAT Poker Podcast, Daniel Negreanu join Adam Schwartz other Terrance Chan to discuss a plethora of topics including Kid Poker's win in the 2022 Super High Roller Bowl for $3.3 million, the Hustler Casino Live (HCL) cheating allegations, and a suspicious player on WSOP.com.
Another topic discussed was Negreanu sharing a list of his favorite places to play poker in Las Vegas. Before he shared his list of best Las Vegas poker rooms, Negreanu did offer a disclaimer that he hasn't played in all rooms, so his top six were simply his personal favorites.
The discussion was spurred by Negreanu's negative experience playing at the Bellagio, which he admitted was at one time the "pinnacle" and "the place to play." However, he cited competition from other rooms offering a better playing experience as having knocked Bellagio from the mountaintop.
He then shared what his recent experience was like at Bellagio during the World Poker Tour (WPT) Five Diamonds including having to play at a small table in a cramped space. Add in slot noise, smoke, and too many spectators on the rail, and it resulted in a less-than-stellar playing experience according to Negreanu.
On the flip side, it did give him the opportunity to reflect on his favorite places to play. Here's a look at Negreanu's top Las Vegas poker rooms.
1.) PokerGO Studio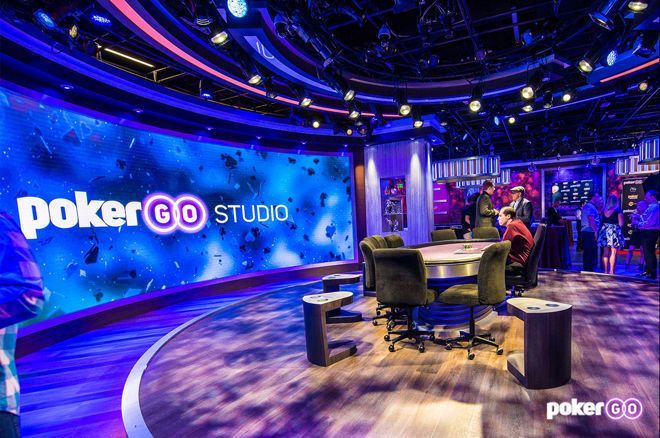 It should come as no surprise that Negreanu's favorite place to play is inside the PokerGO Studio, which has become home to the high roller scene. It was there that Negreanu recently won the Super High Roller Bowl for $3.3 million, but also where he's taken down a couple of PokerGO Cup tournaments.
"Number one place to play poker in Las Vegas if you can […] is in the PokerGO Studio"
"Number one place to play poker in Las Vegas if you can, it's the experience you want to have, is in the PokerGO Studio," said Negreanu. "Obviously, this requires higher buy-ins, but it is going to be the best poker-playing experience you're going to find in Las Vegas by a long shot."
Sneak Peek: A Look Inside the New PokerGO Studio
2.) Wynn Poker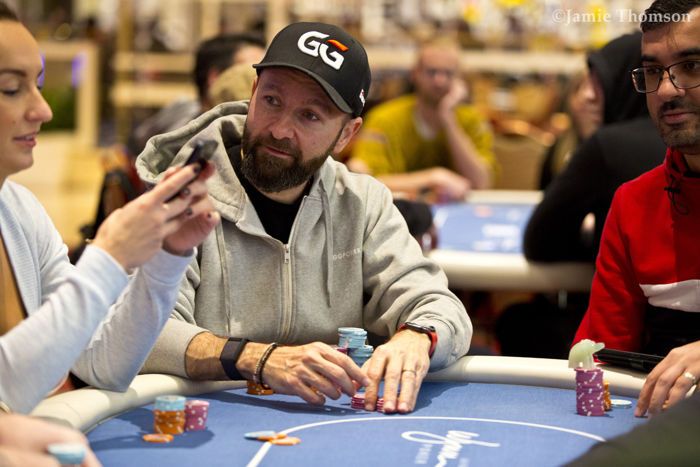 Approximately 15 years ago, Negreanu signed a deal to represent Wynn Las Vegas where he had an open challenge to anyone who wanted to challenge him to heads-up action. While those days are long gone, Negreanu still has an affinity for the poker room, which is largely considered by average poker players as the best in Vegas.
"The Wynn is crushing in," admitted Negreanu. "The Wynn is doing a fantastic job with their tournament series. The facility is great, the tables are spread apart, and the room is really nice."
Indeed, Wynn Director of Poker Operations Ryan Beauregardtournament director Ray Pulfordand their entire professional team is credited with offering a top-notch poker experience on the Las Vegas Strip.
From juicy cash games to well-structured Wynn Classic tournament series, the room has got it going on. That will be especially true in December 2022 when Wynn plays host to the $10,400 buy-in, $15 million GTD WPT World Championshipwhich is slated to be one of the biggest events in poker history.
Players simply love playing at the Wynn Poker Room!
Check out the PokerNews Wynn Poker Room Review Here!
3.) Paris during WSOP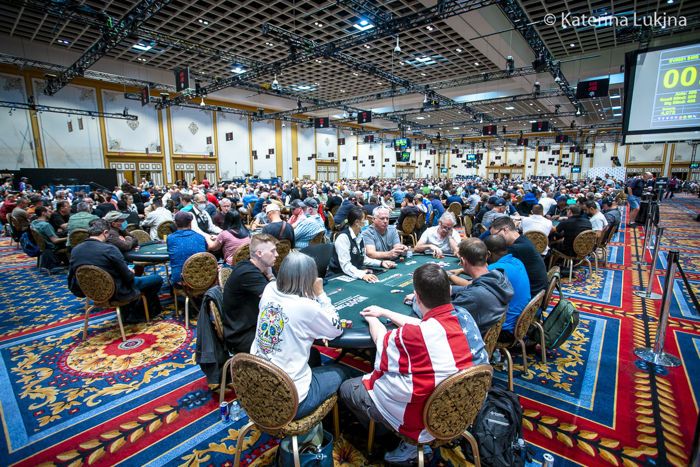 In the summer of 2022, the World Series of Poker (WSOP) moved from the Rio All-Suite Hotel & Casino down to the Las Vegas Strip. Festivities were split between Bally's, which will soon become Horseshoe Las Vegasand the luxurious Paris.
"Bally's is a little lower end, but if you played on the Paris side on Day 1s and stuff like that, it's a very nice place to play," Negreanu said.
Indeed, the massive ballroom inside the Paris convention center was elegant with high ceilings, good lighting, and spacious surroundings. It's slated to be the home of the WSOP for years to come, and Negreanu is just fine with that.
Click here to read the PokerNews Paris Poker Room Review
4.) ARIA
Another room on Negreanu's list was ARIA Resort & Casinowhich should come as no surprise as the poker room is just a stone's throw away from PokerGO Studio as part of the CityCenter urban complex right in the heart of Las Vegas.
Opened in 2009, the resort is located between the Bellagio and Park MGM on the site of the old Boardwalk Hotel and Casino. The complex houses 150,000 square feet of gaming space, with a 24-table poker room located on the east side of the casino floor next to the main valet pick-up.
Table 1, formerly known as Ivey's Room, plays host to some of the biggest cash games in the world, while outside players can find cash games of all different stakes and well-attended daily tournaments.
Check out the PokerNews review of the ARIA Poker Room here
5.) The Venetian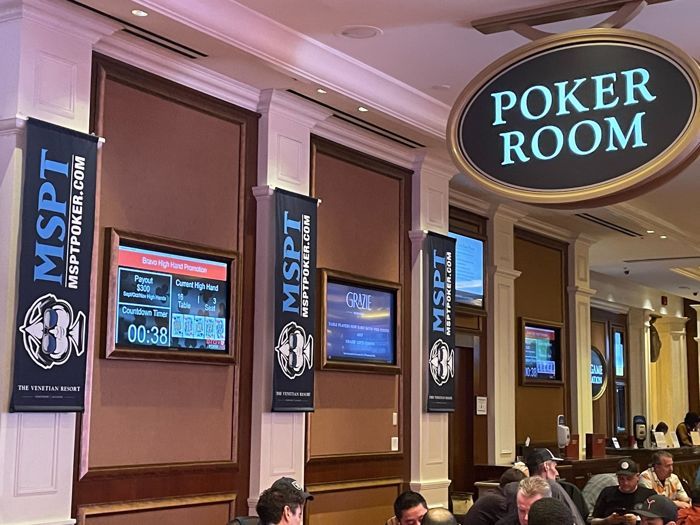 Another room Negreanu briefly mention was Venetian Las Vegas, which is one of the largest and busiest in Las Vegas. As many as 35 cash game tables are open nightly, and the number increases to 50 during busy times.
The venue is also known for its constant Venetian DeepStack Extravaganza series, which offers great tournaments at an affordable price point. Toss in standalone events like the Mid States Poker Tour (MSPT)and Venetian remains one of the best rooms in Vegas.
Learn more about the Venetian Poker Room here
6.) Resorts World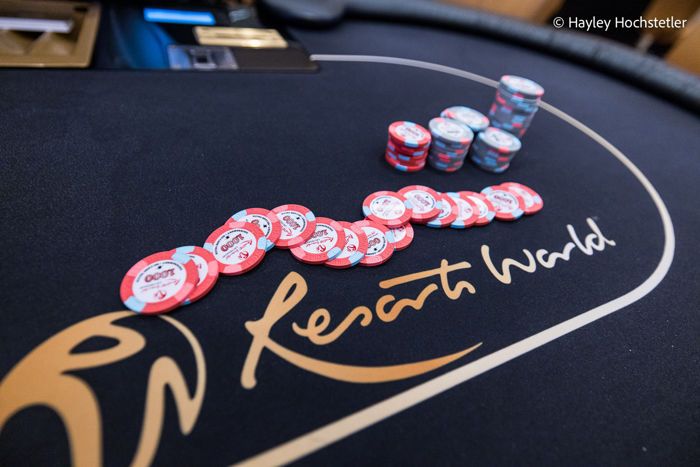 On Thursday, June 24, 2021, the $4.3 billion Resorts World Las Vegas had its grand opening. The Resorts World Poker Room made its debut at the same time and quickly developed a solid reputation in the Las Vegas poker scene.
"One that I haven't played at is Resorts, but I've heard amazing reviews," said Negreanu. "Resorts are supposedly the nuts."
Indeed, with plenty of cash games, high-limit areas, and a pair of $160 buy-in no-limit hold'em tournaments each day, and the Resorts World Poker Room has become a must-visit for any poker fan.
Resorts World Las Vegas: Everything You Need to Know
Nostalgic Mention – The Mirage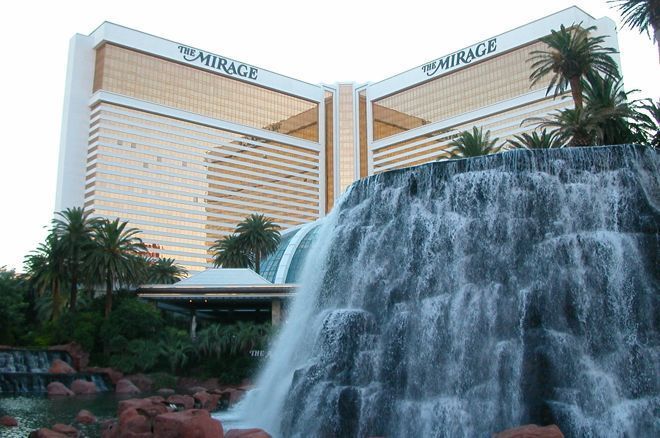 The Mirage is a Las Vegas classic, but it will soon cease to exist as the property was acquired by Seminole Hard Rock. Big changes will be coming in the years to come, but poker players shouldn't forget The Mirage's place in poker history. Negreanu certainly has not.
"I swear to you I get goosebumps when I walk by it whenever I'm there, which is rare"
"I swear to you I get goosebumps when I walk by it whenever I'm there, which is rare," he said. "The Mirage is historic for me. That is where I started. I love the room, the vibe, the dark bit of it. The show would get out and people would come in and play. It is in the center of the entire casino. The Mirage is very special to my heart."
Immortalized in the 1998 film rounders, The Mirage was once the capital of poker in Las Vegas. Visit while you still can!
Negreanu's Dishonorable Mention – Bellagio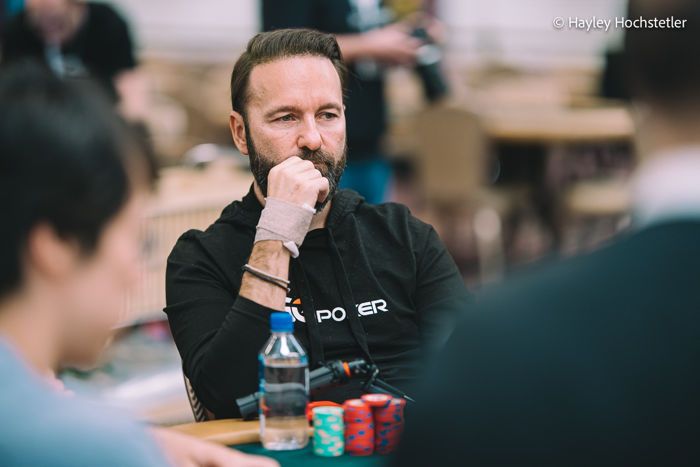 Negreanu's negative experience at the Bellagio was what kicked off the topic in the first place, and he brought it full circle by revealing his least favorite place to play in Las Vegas.
"Then at the very bottom by a wide margin now is Bellagio in terms of amenities, facilities, restaurants, accessibility," he said. "The room itself is cramped, it's loud … and smoky. Not ideal playing at Bellagio."
Adam Schwartz then joked asking if he had TheOrleanslargely considered a "local's" poker room, ahead of the once lavish Bellagio.
"Probably. I haven't played there in a long time but I would imagine I have the Orleans ahead of them," Negreanu quipped.
We actually like the Bellagio, check out our review here!
As for the worst place he's ever played poker, Negreanu didn't identify the venue by name, but did say it was in London. Why? Apparently, the ceilings were too low and everyone was smoking that he just couldn't stand it. As he told it, he intentionally busted the tournament in less than an hour just so he could get out of there.

Executive Editor US

Executive Editor US, PokerNews Podcast co-host & 2013 WSOP Bracelet Winner.