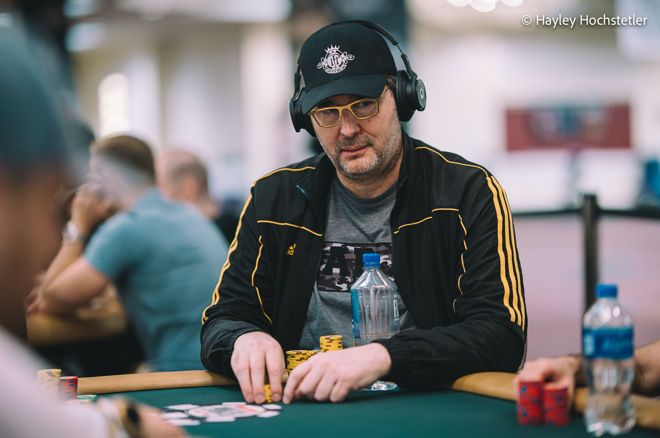 This poker hand split the world in half!
Some people are saying that Phil Hellmut angled his opponent whilst others are saying that he was merely giving his cards to tom dwan to look at! What do you think?
This Hustler Casino Live stream in May featured a star-studded lineup that was a mix of poker professionals as well as YouTube and Twitch superstars. MrBeast, ninja, Ludwig, xQc, Alexandra BotezHellmuth, Dwan and Alan Keating were the ones battling it out which regularly saw huge preflop all ins with extremely marginal hands!
There is no doubt that this was one of the biggest poker events in recent history with Botez winning over $500,000 from just a $50,000 starting stack!
In this PokerNews strategy column, I talk about the poker strategy for recreational poker players when they are unsure what they should be doing in any given situation. Always trust the dealer and follow their lead!
Get the latest on the HCL controversy between Robbi Jade Lew and Garrett Adelstein
The hand kicks off with blinds at $100/$200/$200 and a raise from Hellmuth in early position with
and three players calling behind: Keating on the button with
Slime in the small blind with
and MrBeast in the big blind with
.
I think Hellmuth's raise is perfectly fine, but Slime's call from the small blind with
is too loose and he is going to be dominated a lot of the time and will have to play out of position.
The flop landed
and Slime checked before MrBeast bet $5,000 with absolute air. Hellmuth called and Keating folded, while Slime check-jammed a stack of $35,000. MrBeast folded and this is where the hand went off the rails.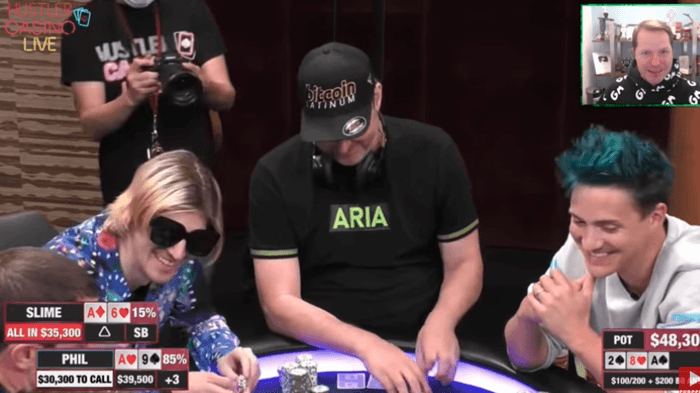 Hellmuth motioned his cards toward the dealer and Slime, thinking his opponent had folded, tabled his hand. Hellmuth claimed he had been sliding his hand over to Dwan and offered Slime a deal to take his money back and concede the pot and $5,000.
MrBeast should not be leading in this spot because it is very likely one of his three opponents will have something and not fold, especially when there is an ace on the board. Hellmuth's call is pretty standard with the ace-nine, while Slime's all-in bet is a mistake because his hand will be dominated whenever he gets called.
In this hand, Hellmuth was definitely not trying to angle Slime. They were having a loose, splashy, very casual game and Hellmuth makes it clear he did not mean to fold. I think they settled this pretty fairly and I would've done something similar in Hellmuth's shoes.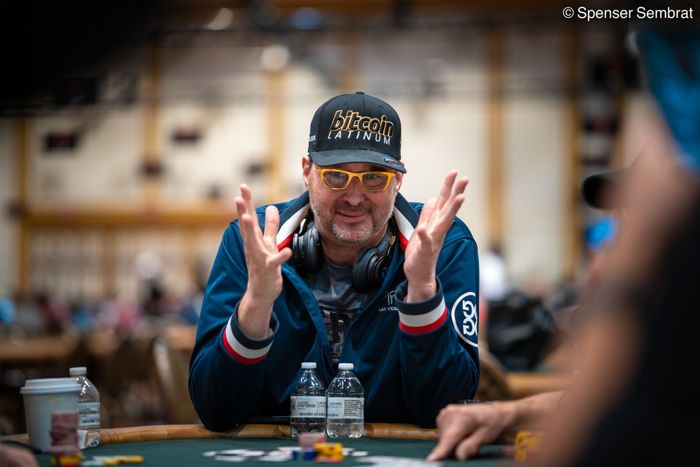 What I want to focus on is, what could Slime have done differently, given that he is not a professional poker player and was probably out of his element a bit?
First, I would recommend that you don't do anything until the dealer tells you to. If Slime would have waited for the dealer to push him the pot, he never would have revealed his hand and been forced to concede the pot. That said, I do not think Hellmuth was planning on folding the ace-nine.
While it may seem strange that Hellmuth was showing his hand to other players at the table, it is clear from watching the Hustler stream that these are casual games that allow for things like that to take place.
While this hand may have caused a lot of uproar on social media, I think it is clear that Hellmuth was not trying to angle Slime.
For more on this hand check out my breakdown in the following video:
Jonathan Little is a professional poker player and author with over $7,000,000 in live tournament earnings. He writes a weekly educational blog and hosts a podcast at JonathanLittlePoker.com. Sign up to learn poker from Jonathan for free at PokerCoaching.com. You can follow him on Twitter @JonathanLittle.