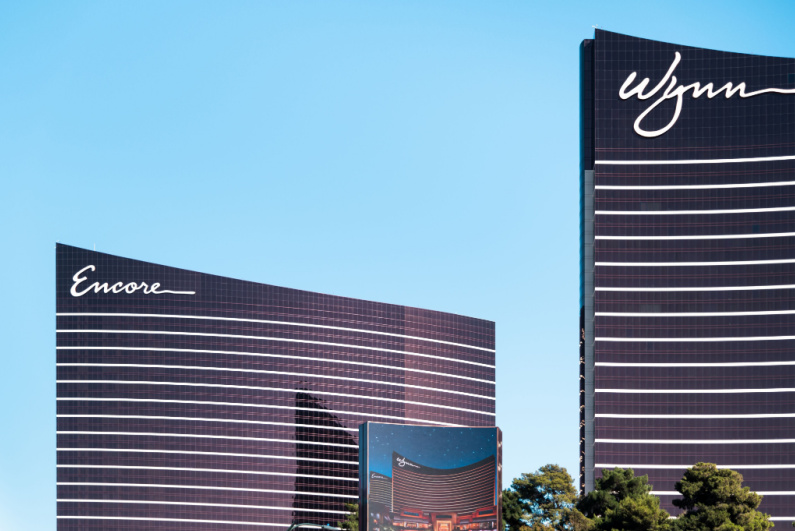 The $15m guaranteed prize pool for the WPT World Championship at Wynn Las Vegas is the largest in live poker tournament history. [Image: Shutterstock.com]
This guarantee is a guarantee
$15m is a big number. In fact, it is the largest amount that a live operator has ever guaranteed on a single tournament. Speaking on The Chip Race podcast this week, executive director of poker at the Wynn Ryan Beauregard previewed December's World Poker Tour (WPT) World Championship at Wynn Las Vegas, saying that he was confident that he and his team were on track to hit the record number.
adamant that the $15m guarantee is guaranteed
Beauregard pointed to the partnership with fellow poker power brand WPT, explaining how the target was to qualify 500 players for the event. Live and online satellites have already begun with hundreds more seats to be won in the next seven weeks. There have been a number of high-profile broken promises by live operators in 2022, but Beauregard was adamant that the $15m guarantee is guaranteed.
The Wynn is known for its excellence in quality and service and Beauregard insists that the players will receive five-star treatment whether they are in the poker room or the larger Encore Ballroom, which will host the larger field events. The entire festival runs December 1-21 with the Main Event, the WPT World Championship, taking place December 12-21.
A jam-packed side event schedule
The WPT World Championship at Wynn Las Vegas boasts a jam-packed schedule with 21 side events, including the $1,100 Seniors (December 7-8), the $1,100 HORSE (December 12-13), the $3,000 No-Limit Hold'em (December 15-16), the $5,200 Progressive KO (December 17), and $600 Tag Team Bomb Pot (December 19) tournaments.
There are two other tournaments, though, that particularly catch the eye. From December 8-12, there is the WPT Prime Event, a $1,100 buy-in with a $2m guarantee. Then, from December 16-19, there is the $1,600 buy-in Mystery Bounty event which also has a $2m guarantee.
it was an instant hit
Earlier this year, the Wynn hosted the first big tournament of this format and it was an instant hit. On that occasion, Irishman Padraig O'Neill pulled the $100,000 big bounty while Eddy Konarske and Rambo Halpren chopped the event, winning $222,000 and $200,000, respectively.
Meet Up Games
So appearing on this week's episode of The Chip Race was WPT ambassador and YouTube superstar Andrew Neeme. He and Brad Owen signed with WPT earlier this year, a perfect partnership for all with the two vloggers having their work amplified by an international brand and the WPT benefiting from their association with two of poker's most prolific and influential content creators.
Back in 2016, Neeme pioneered and popularized the poker vlog format and more recently, he and Owen have parlayed their notoriety into success in a number of overlapping areas, namely Meet-Up Games (MUGs) and part-ownership of The Lodge Cardroom in Texas . Neeme went into detail about his plans for MUGs at the WPT World Championship at Wynn Las Vegas.
"It's going to be a multi-faceted event…alongside the big tournaments, we are going to do a meet-up game, get a bunch of tables together, a bunch of excited poker players, make it a really great social night."
Neeme and Owen won't be the only ones hosting a MUG. WPT Global's creative producer Jamie Kerstetter will be hosting a Ladies Meet-Up game during the festival too.
It certainly feels like the Wynn will be the place for any self-respecting poker player to be in December. I will also be in attendance.