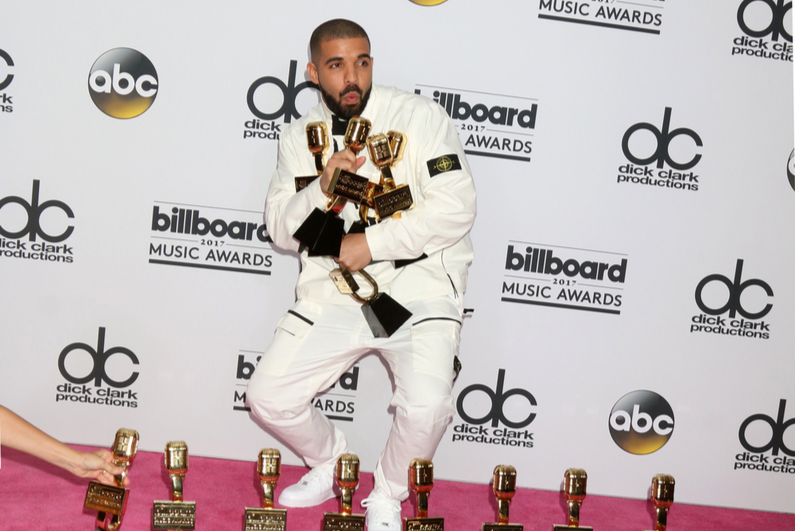 Fresh from his Super Bowl wagering bonanza, Drake has announced he's teaming up with Stake for a live betting event from which any winnings will go to his fans. [Image: Shutterstock.com]
Sharing winnings with fans
Canadian rap artist Drake has announced he's teaming up with Curacao-based iGaming and sports betting firm Stake for a live betting event with a twist. Instead of keeping any winnings for himself, the entertainer will dish out the proceeds to his fans.
Drake shared news of the partnership with Stake through a video posted to his Instagram account @champagnepapi on Wednesday: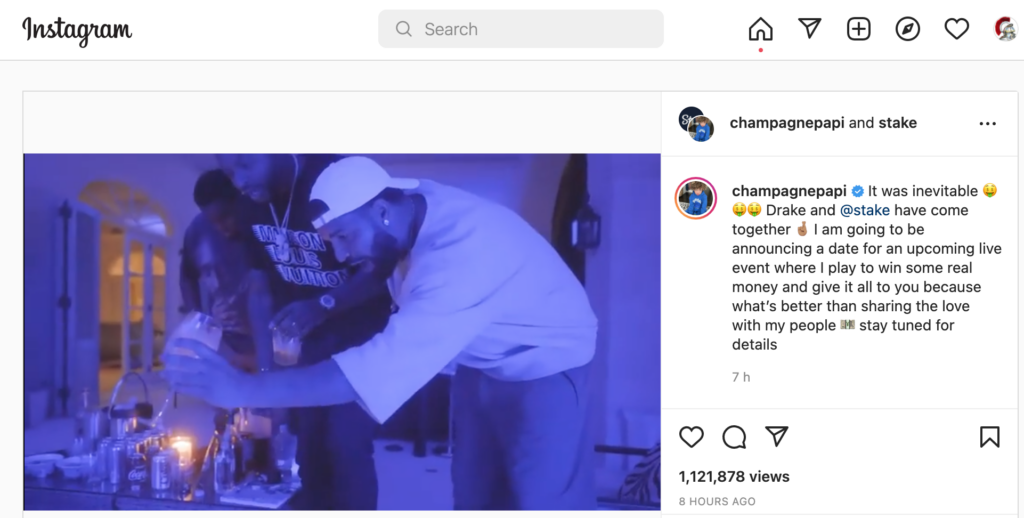 The rapper, real name Aubrey Drake Graham, is yet to announce a date for the betting event, calling on his followers to "stay tuned" for more details. Drake also didn't share any information regarding how he intends to share the potential winnings among his fans.
what's better than sharing the love with my people"
In his accompanying statement, the rapper told his followers he will "play to win some real money and give it all to you because what's better than sharing the love with my people."
Drake is no stranger to the stake betting scene, having placed some substantial bets via the online crypto casino and sportsbook in the past.
In a generous mood
With a net worth of around $180m, it's clear that Drake can afford some generosity towards his fans. However, he can increase that even more after the events of Super Bowl LVI.
Using Stake, the Toronto-native placed $1.25m in bitcoin across three Super Bowl bets. Two of those won, including the Los Angeles Rams to beat the Cincinnati Bengals, and Rams star receiver Odell Beckham Jr. to score a touchdown at any time. Beckham scored in the first quarter, the Rams duly lifted the Vince Lombardi trophy, and Drake made a killing.
Drake's winning Super Bowl wagers gave him a grand total of CA$880,157 (US$689,779) in profit. While his third unsuccessful props bet cost him up to CA$500,000 (US$391,475), he still walked away with at least CA$380,635 (US$298,304) profit.
Deep pockets for gambling
Drake expressed a clear love for the bitcoin gambling space even before his Super Bowl bets. In the following TikTok video, shared on Twitter, Drake won $200,000 betting on roulette:
Another Twitter user recently shared information from Drake's Stake wagering account. It showed that the rapper had staked more than $1bn since joining the crypto gambling site, placing a total of 7,498 bets since joining in December 2021: