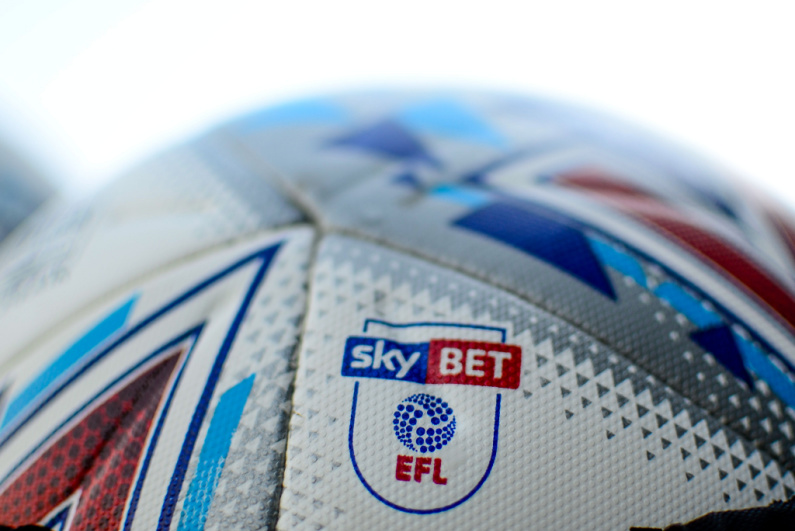 A month after the revelation that EFL teams were getting cuts of fans' gambling losses through an arrangement with Sky Bet, a group of MPs has told the EFL to end the partnership. [Image: Shutterstock.com]
Crossing the line
Several MPs sent a note to the English Football League (EFL) demanding that it end its longstanding partnership with Sky Bet after it was revealed that its clubs were profiting from gambling losses.
the "final straw in a relationship that has clearly gone too far"
The letter was addressed to EFL chairman Rick Parry. Inside, it said that the revelation was the "final straw in a relationship that has clearly gone too far" and there needed to be "immediate action."
The English Premier League has also been actively involved in battles between sports and gambling companies. Depending on how the situation between the EFL and the government plays out, there could be resounding trickle-down effects.
EFL teams won from gambling losses
The EFL consists of the Championship, League One and League Two, which are considered tiers two through four in the English soccer hierarchy. The Premier League is the top dog.
However, that does not mean that the EFL is not extremely powerful and influential among fans.
According to the deal between Sky and the EFL, teams received a cut of their supporters' gambling losses through an "affiliate partnership." That means that even though teams would suffer economic hardships during losing stretches due to a lack of ticket and merchandise sales, they were still profiting on the backs of their fans.
certain teams have continued to receive "legacy" payments
The arrangement was nixed three years ago after being agreed upon for six years, but certain teams have continued to receive "legacy" payments, the EFL revealed. Those teams would continue to receive allocations until 2024 when the league's current deal with Sky expires.
The letter was signed by the liberal Democrat Lord Foster of Bath, an ex-government minister and the chair of Peers for Gambling Reform, Labor MPs Sir George Howarth, Rebecca Long-Bailey, Dan Carden, Zarah Sultana, and Kim Johnson, and Ronnie Cowan of the Scottish National Party.
"With the vast amount of gambling profits coming from a small percentage of customers, we know how much of this money will come from addiction, from destroyed families and from those who have taken their life due to gambling," reads the letter. "As a group of parliamentarians absolutely committed to preventing gambling harm, we were shocked to discover that fans are being exploited in this way."
Government intervention on the horizon
The EFL has not issued a statement on the matter since last month when it simply said that the league had placed more focus on safer gambling.
The group of government figures is not trying to punish or discourage soccer gamblers, but they do want to see accountability from the EFL.
end any legacy payments to EFL clubs from the deal with Sky Bet
"We are not asking clubs to repay any financial benefit from this harmful arrangement, nor are we trying to stop fans having a bet on the football," per the letter. "We are asking that as a matter of urgency that the EFL: 1. End any legacy payments to EFL clubs from the deal with Sky Bet to profit from gambling losses. 2. End EFL's partnership with Sky Bet when it is due for renewal in 2024 and not replace them with another gambling partner."
Government figures are now calling on the Premier League to reveal if it has any similar deals in place with gambling companies. This comes at a time when the legal is already facing pressure to end all gambling sponsorships between teams.
The issue adds to a growing list of problems seeking resolution from whoever emerges as the UK's next prime minister. Ex-PM Boris Johnson was set to hear a white paper on the matter but ultimately resigned before it arrived, while Liz Truss showed no interest in the matter but is also gone from office after resigning earlier this week, just 45 days into her tenure.