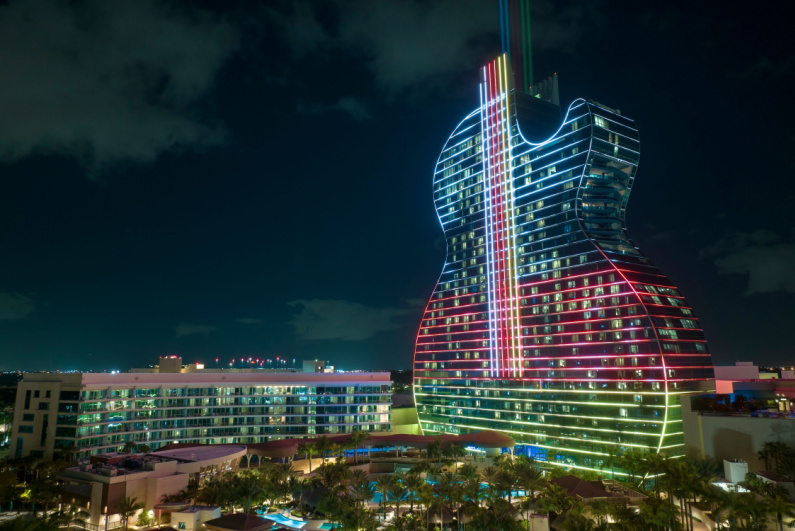 Florida Gov. Ron DeSantis is asking the state Supreme Court for an extension in a case involving the sports betting monopoly granted to the Seminole Tribe in Florida. [Image: Shutterstock.com]
More time is needed
Florida Gov. Ron DeSantis is asking the state Supreme Court for an extension of time to respond in a case seeking to overturn the sports betting monopoly granted to the Seminole Tribe of Florida in 2021.
Request an extension of 30 days to respond
The court had ordered DeSantis to respond by Nov. 1 regarding Hard Rock Bet, but attorneys for the governor and leaders are seeking a 30-day extension to file a response. At issue is whether DeSantis and the Department of the Interior (DOI) exceeded their authority by validating the contract.
In this case, West Flagler Associates (WFA) is asking the Florida Supreme Court to invalidate a gambling contract that was deemed "approved" by the DOI and signed by the governor in 2021.
DeSantis' request comes three days after a local anti-gambling group, No Casinos Inc., filed its own brief in support of the WFA.
The 30-year agreement paved the way for the tribe to launch online and retail betting. The deal would give the Seminoles control of sports betting as well as permission to offer craps and roulette at their land-based casinos.
Where is an online bet actually made?
The order is the latest step in a case that has been ongoing for nearly three years.
Less than a month after the tribe launched its sports betting on November 1, 2021, a federal judge in Florida found the contract illegal and in violation of the Indian Gaming Regulatory Act, which states that all state-sanctioned gaming occurs on tribal lands must .
All sports bets processed would go through a server on tribal property
At the time of the ruling in 2021, Florida officials said all sports bets processed would go through a server on tribal property. Judge Dabney Friedrich argued that this was "fiction." This appears to be a sticking point, as opponents argue that an online sports bet occurs where the bet is placed, not where the server is located.
If betting took place outside the Seminole Reservation, voter approval and a constitutional amendment would be required.
A long fight
In June, a three-judge panel ruled in favor of the tribe, agreeing that federal gambling laws allow the Florida state government to enter into a 30-year compact.
But earlier this month, U.S. Supreme Court Chief Justice John Roberts overturned a lower court ruling that allowed the Seminole Tribe of Florida to launch its Hard Rock Bet sports betting platform. Judge Roberts gave the DOI until October 18 to file a response and determine next steps regarding the stay.
According to Florida Attorney General Ashley Moody, the WFA would only "agree to a seven-day extension."
However, DeSantis' lawyers point out that No Casinos Inc. received a 10-day extension to file its amicus brief and that the court previously said the government could also seek an extension.