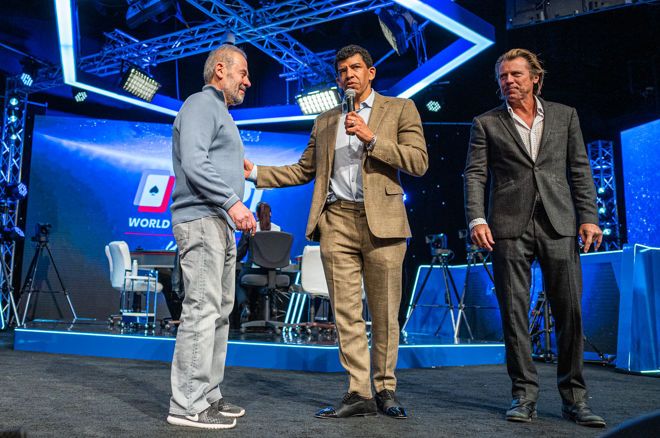 Two of the most important members of the poker community in history — PokerStars founder Isai Scheinberg and long-time broadcaster Vince Van Patten — will receive some much deserved World Poker Tour honors.
As recipients of the 2022 WPT Honors Awards, the duo of poker legends will gain recognition for their contributions to poker. Each one has provided more to the game over the years than some may realize.
Immeasurable Contributions to Poker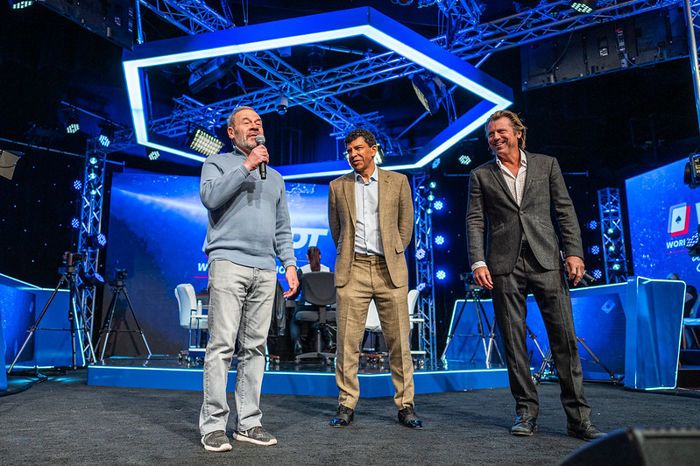 Scheinberg, once a senior programmer for IBM Canada, founded PokerStars, the world's largest poker site for the past two decades. There's arguably no other individual in the world who played a more integral role in the growth of online poker, which in turn led to a massive spike in poker's overall popularity.
Van Patten, the son of the late poker commentator Dick Van Patten, has also made significant contributions to the game of poker. When the World Poker Tour first launched on cable television in 2003, founder Steve Lipscomb took a gamble with a commentary duo that included Mike Sextonan old-school poker pro, and Van Patten, a poker and tennis player.
That decision paid off in spades for the WPT, and also the poker community as a whole. Van Patten and Sexton formed one of the most iconic broadcast duos in poker history, right up there with Norman Chad other Lon McEachern (World Series of Poker) and Gabe Kaplan other AJ Benza (High Stakes Poker).
After Sexton, who passed away in 2020, left the WPT in 2017 to return to his partypoker roots, Van Patten was paired with Tony Dunstwho had previously hosted the popular quirky "Raw Deal" segment during WSOP shows on Fox Sports Network (now Bally Sports). Although there was no way possible to replace a legend like Sexton, a Poker Hall of Famer, once again, the WPT had found another perfect broadcast combination.
Van Patten's presence in the WPT booth continues to draw in viewers. But his value to the WPT spans beyond his ability to call the action on the felt in an entertaining manner. The actor, tennis player, poker player, and father has promoted the World Poker Tour for the past 20 years since its inception and is as important as anyone for the growth of one of poker's most prestigious tours.
"It is my privilege to share that this year's WPT Honors Awards recipients will be Vince Van Patten and Isai Scheinberg," said WPT CEO Adam Plika. "These two men have both made transformational contributions to the poker community, Isai as a pioneer with his incredible ingenuity and boldness, and Vince with his love and dedication to expanding the game of poker. Both honorees are truly reserving of the award."
The announcement of the poker industry legends receiving WPT Honors Awards took place at Wynn Las Vegas on Day 1a of the WPT World Championshipthe first $15 million guaranteed prize pool in live poker history.
"I'd like to thank Adam and the whole WPT family for this award," said Van Patten. "I am so fortunate to have been a part of this amazing company for 20 years and I have never been more proud of what WPT has become, than here at the first-ever WPT World Championship at the Wynn. It's an incredible site."
Scheinberg, who doesn't play much poker these days, competed in the $25,000 high roller at Wynn on Monday. He fell short of the money but plans to register for Day 1c of the WPT World Championship on Wednesday.
"I am very honored. The World Poker Tour is a very important poker company which made major contributions to the game," said Scheinberg. "The first TV advertising PokerStars did was on WPT programming on the Travel Channel. It had a major impact that led to millions of players joining us."
The WPT Honors Award is handed out by Pliska and awarded to those who have made great contributions to the WPT and poker community as a hole. Previous recipients include Bruno Fitoussi (2017), Linda Johnson (2017), Mike Sexton (2017), Lyle Berman (2018), Steve Lipscomb (2018), Deb Giardina (2019), and Matt Savage (2019).
*Images courtesy of WPT.