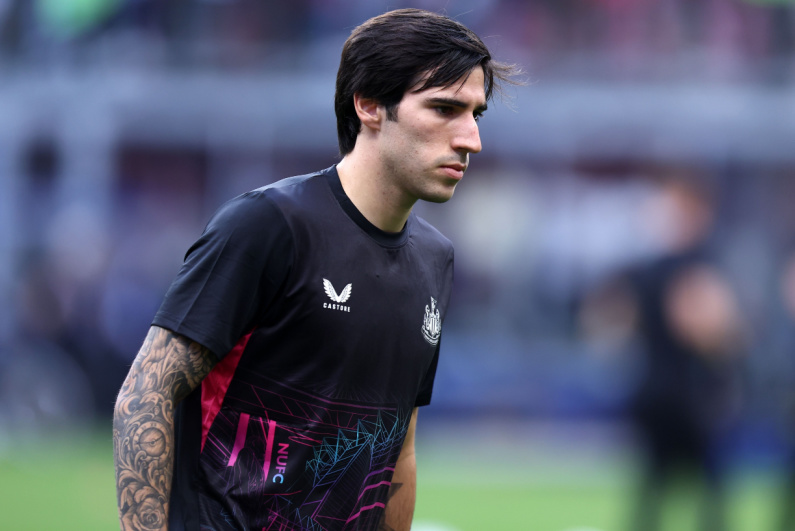 Sandro Tonali, Newcastle United's new cult hero, and Aston Villa's Nicolo Zaniolo face at least a three-year betting ban. [Image: Shutterstock.com]
Active EPL players out
The Italian national football team will be without two in-form midfielders from the English Premier League (EPL) against England on Tuesday after the two left the training camp following a gambling investigation by the Turin public prosecutor's office.
The two eliminations are Sandro Tonali, 23, who has become a household name with EPL side Newcastle United FC, and Nicolo Zaniolo, 24, of Aston Villa FC. Italian sports journalist Fabrizio Romano told X on Friday that the players left the Italy camp after police questioned them:
Accordingly Football ItalyThe prosecutor told Tonali and Zaniolo that a betting investigation was opened against them after Juventus midfielder Nicolò Fagioli allegedly turned himself in for illegal online betting.
The English-language news site said Tonali and Zaniolo made the bets while they were still playing in Italy for AC Milan and AFC Roma respectively.
Trouble ahead
According to Italian media, police questioned Tonali and Zaniolo at Coverciano, the Italian Football Federation's (FIGC) technical headquarters and training ground for the national team.
Although the pair will miss Italy's Euro 2024 qualifiers against Malta and England on Saturday and Tuesday, that is probably the least of their worries at the moment.
Accordingly Football Italy, "All football players in Italy are banned from placing bets on football events" that fall under FIFA, UEFA or FIGC events.
In Italy, the minimum penalty for betting on football matches is three years.
Unlike in England, where the English Football Association banned Toney for eight months, in Italy the minimum penalty for betting on football matches is three years.
It gets worse
Accordingly Football Italy, If the FIGC bans Tonali and Zaniolo for allegedly betting on Serie A games, FIFA would extend the ban worldwide.
Of the Italian trio facing a minimum ban of three years, Aston Villa's Zaniolo appears to be the hottest. The midfielder allegedly bet on a Coppa Italia game involving his then Serie A team Roma when he was still in the active squad.