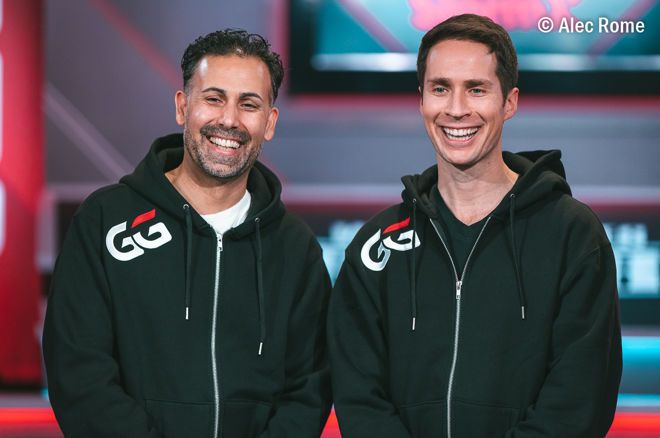 There's still another month left to go in the 2022 WSOP Online on the GGPoker Network, and this week sees the first streamed final table over on GGPoker.TV.
Commentary on Event #7: Million Dollar Mystery Bounty final table will be provided by GGPoker Ambassadors Ali Nejad other Jeff Gross.
The two spoke to PokerNews about how excited they were to be part of the WSOP Online, and how much they were also looking forward to providing commentary on the WSOP Online Main Event final table, which takes place on Tuesday, September 27.
Huge Money and Massive Excitement
While there is no substitute for the in-person magic of the WSOP each summer, says Nejad, the WSOP Online offers players from all over the world the chance to win life-changing money from the comfort of their own homes.
"The ability to bring everyone together again online between summers is a terrific expansion upon the strength of both the GGPoker and WSOP brands," he said.
"The WSOP Online is always an exciting time," added Gross. "Winning a WSOP bracelet wearing your PJs — and of course some huge money to go along with it — what's better than that?"
The duo joined GGPoker as Abbassadors during the 2022 World Series, and both have been hard at work since joining. Nejad has jumped back into the live mixed games scene to "unwind" while Gross has presented the weekly GGPoker Super MILLION$ show on Tuesdays, and working on his podcast — now sponsored by ClubGG.
---
ClubGG Becomes Official Satellite Partner of the Mid-States Poker Tour (MSPT)
---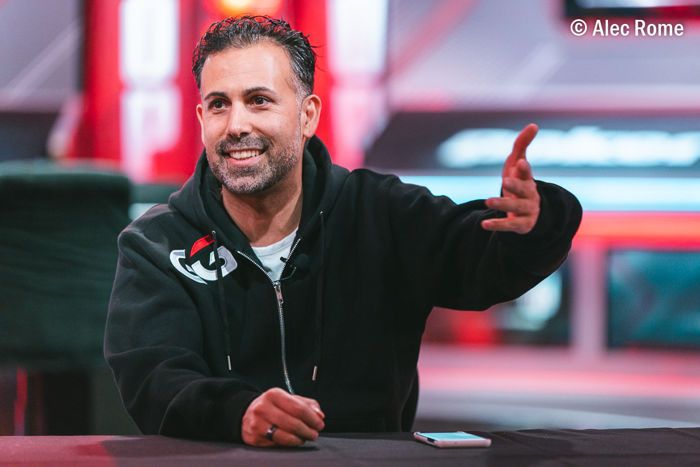 Mystery Bounty Final Table Stream
But the WSOP Online offers the two industry veterans the chance to team up once more. Their first final table is the Mystery Bounty on GGPoker.TV this Saturday, with both looking forward to the event's conclusion.
"The WSOP Million Dollar Mystery Bounty has been amazing," says Gross. "I don't know anyone who doesn't love this. It really adds an extra dynamic to the game. The other day the top bounty was hit for $1,000,000 bounty; the player who snagged it called me right away. He actually didn' t realize he had won it; he thought he won $1,000!"
---
Event #7: Million Dollar Mystery Bounty Final Table Chip Counts
| Place | player | Country | bounty | Chip Count | Big blinds |
| --- | --- | --- | --- | --- | --- |
| 1 | Mark Waal | Netherlands | $6,330 | 317,076,362 | 91 |
| 2 | Timo de Smet | Netherlands | $9,660 | 253,372,025 | 72 |
| 3 | Hyunsup Kim | Japan | $15,880 | 202,480,256 | 58 |
| 4 | Diogo Ferreira da Silva | Brazil | $6,450 | 141,596,824 | 41 |
| 5 | Kubanychbek Abakirov | Kyrgyzstan | $14,420 | 123,500,158 | 35 |
| 6 | Tapio Vihakas | Finland | $2,260 | 78,423,779 | 22 |
| 7 | Rytis Strigunas | Poland | $4,610 | 68,216,844 | 20 |
| 8th | Vincent Huang | Australia | $4,200 | 62,605,976 | 18 |
| 9 | Alexey Solntsev | Kazakhstan | $42,000 | 27,802,776 | 8th |
---
Nejad agrees with Gross, anticipating that the format will continue to grow in popularity."
"Let's face it, poker players are gamblers at heart, and what better way to appeal to that aspect than a lottery-esque overlay!? I foresee a continued expansion of this format.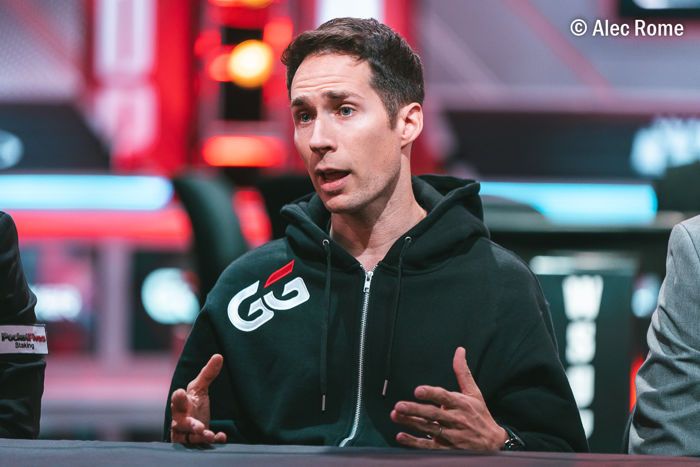 Both agree that the combination of the two commentary styles will give GGPoker.TV viewers the perfect experience when enjoying the WSOP Online.
"Jeff brings a wealth of experience as both a player and a content creator," says Nejad. "It gives him the versatility to serve as either play-by-play or color analyst; and his laid back vibe is an easy one to play off of."
Meanwhile Gross says that both he and Nejad understand the fun that poker can bring to viewers, and they try hard to ensure that comes across for the viewer.
---
Try These 6 GGPoker Features To Get The Most Out Of Your Poker Grind
---
"I think Ali and I are a great combo because we understand poker at a very high level, but also understand poker is meant to be fun and we always work hard to make it so for the viewers with some added color and interesting anecdotes. We also have been doing it for so long and knowing so many of the players, which helps when it comes to adding extra color!
Looking Ahead to the GGPoker WSOP Online Main Event
"Poker is booming and GGPoker is the place to be!"
The GGPoker WSOP Online Main Event also gets underway this weekend, and both Nejad and Gross anticipate a huge field once again after the event broke records in in 2020.
However, just how big the Main Event will be remains to be seen.
"The sky is always the limit," says Nejad. "It seems the numbers in all fields are still enjoying a post-pandemic rebound."
Gross was much more optimistic, predicting the biggest WSOP Online Main Event "by far".
"Poker is booming and GGPoker is the place to be with the best software, best guarantees & best gameplay!"

Executive Editor EU

Will Shillibier is based in the United Kingdom. He graduated from the University of Kent in 2017 with a BA in German, and then studied for a NCTJ Diploma in Sports Journalism at Sportsbeat in Manchester. He previously worked as a freelance live reporter, and video presenter for the World Poker Tour.