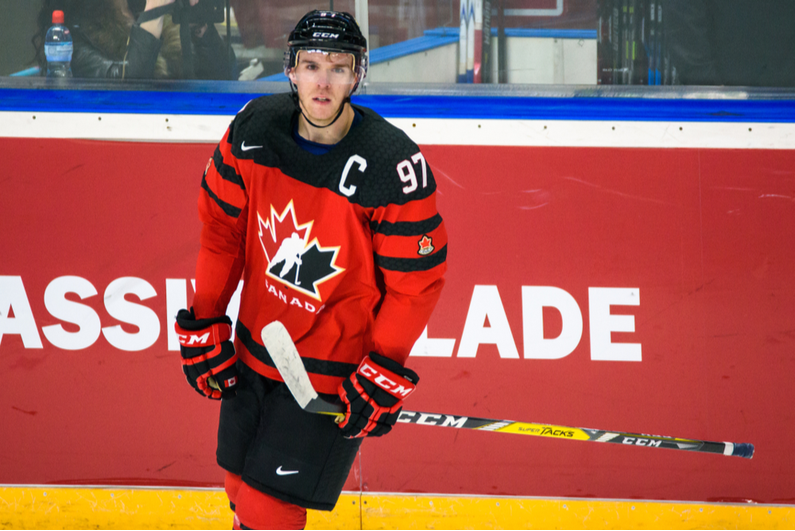 Reigning NHL MVP Connor McDavid has become the first active major sports player in North America to partner with a regulated sportsbook. [Image: Shutterstock.com]
An exciting partnership
Edmonton Oilers captain Connor McDavid has become the first active player from any of the four major North American sports to become a brand ambassador for a regulated sportsbook. BetMGM announced the agreement with the reigning NHL MVP on Friday. Up until now, it had only been sports teams, leagues, and ex-athletes in North America partnering with sportsbook operators.
McDavid lost two front teeth in a game last week
According to the agreement, McDavid will be a part of future marketing campaigns for BetMGM, as well as take part in fan events, social media content, and promotions. He was going to participate in a photoshoot with BetMGM, but this has been complicated because McDavid lost two front teeth in a game last week.
Welcome the MVP
BetMGM chief revenue officer Matt Prevost welcomed McDavid on board, speaking about how the NHL star's accomplishments to date have been "astonishing." McDavid spoke about his excitement in partnering with BetMGM, stating how it is "a real honor to be on the same BetMGM team with star athletes like Wayne Gretzky and Kevin Garnett, both of whom I admire very much." He took to Twitter to announce the news:
McDavid has been a star since he entered the NHL in 2015. He became the youngest-ever captain in the league in 2016 when he was just 19 years old. McDavid racked up numerous awards that year, including the Art Ross Trophy as the league's leading scorer, as well as being crowned as league MVP. He has won many additional awards since then and is one of the sport's biggest names.
BetMGM's continual expansion
BetMGM is a leading North American sports betting and iGaming operator, a collaboration between MGM Resorts International and UK-based gambling group Entain. Its platforms are currently available in 21 markets.
hopes to launch for the first time in Canada in the near future
The brand hopes to launch for the first time in Canada in the near future; Ontario's regulated online sports betting market goes live on April 4. As the NHL is massively popular in Canada, getting star players on board like Connor McDavid could become more frequent among operators.
BetMGM already has many ex-athletes in place as brand ambassadors, including NHL legend Wayne Gretzky, former Minnesota Timberwolves and Boston Celtics star Kevin Garnett, and Super Bowl champion Marshawn Lynch.