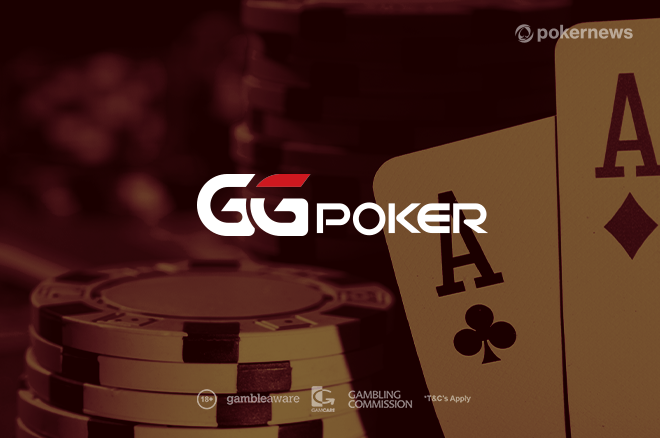 In Greek mythology, Nike was the Goddess of victory but in the online poker world, Belarus' Nike Mihao is the God of the GGPoker Super MILLION$, at least for the next week. Mihao outlasted 149 opponents in this week's $10,300 Super MILLION$ and received $325,957 of the $1,500,000 prize pool.
Mihao had just shy of $80,000 in Super MILLON$ winnings before this week's event, but he had never reached a final table before. Mihao not only took his seat at the star-studded final table but came back from nursing a sub-15 big blind stack at the start to become a Super MILLION$ champion for the first time.
GGPoker Super MILLION$ Final Table Results
| Place | players | Country | Prize |
| --- | --- | --- | --- |
| 1 | Nike Mihao | Belarus | $325,957 |
| 2 | Benjamin Rolle | Austria | $254,559 |
| 3 | Ramiro Petrone | Uruguay | $198,800 |
| 4 | Bruno Volkman | Brazil | $155,254 |
| 5 | spaise411 | Russia | $121,247 |
| 6 | Eelis Parssinen | Finland | $94,689 |
| 7 | Sergio Aido | Mexico | $73,948 |
| 8th | Viktor Malinovsky | Macao | $57,750 |
| 9 | Christopher Puetz | Austria | $45,100 |
It did not take long for the final table to lose its first player. Benjamin Rolle min-raised to 120,000 from under the gun, and called when Christopher Puetz three-bet all in for 513,501 from late position. Rolle flipped over ace-king, which was flipping against Puetz' pocket nines. An ace on the flop resigned Puetz to a ninth-place finish.
Viktor Malinovskya three-time Super MILLION$ champion, was the next star to bust. Ramiro Petrone Raised to 126,000 with pocket nines, and instantly called when Malinowski moved all-in from the big blind for 168,605 in total, with pocket threes. The nines held, and the final table lost a dangerous player.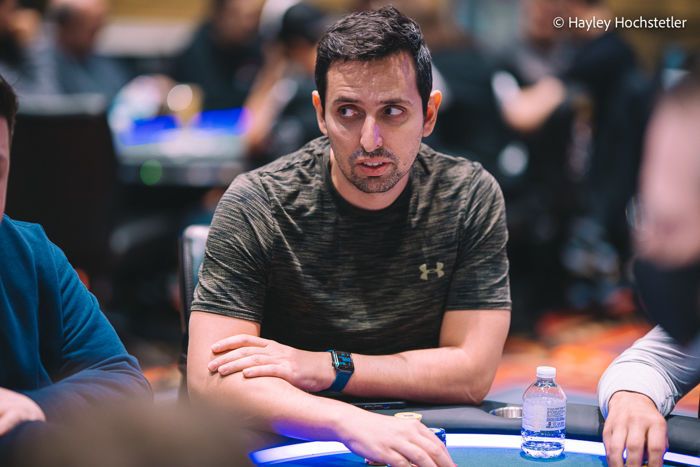 Seventh place went to Sergio Aido, who was the shortest stack when play resumed on September 6. The talented Spaniard came unstuck 40,000/80,000/10,000a level in a battle of the blinds against Mihao. Volkmann min-raised to 160,000 on the button with queen-eight, but ducked out of the way when Aido moved all-in from the small blind for 1,584,112 with ace-king, and Mihao reshoved with pocket queens. A ten-high board failed to help Aido, and his participation ended.
Finland's Eelis Parssinen was the next to fall, his sixth-place finish coming with $94,689, the Super MILLON$ last five-figure prize. Parssinen was down to only 653,940, or 6.5 big blinds, when he open-shoved from under the gun with ace-ten. Unfortunately for Parssinen, Russia's "spaise411" woke up with the dominating ace-jack in the next seat along. Spaise411 moved their 1,413,552 stack into the middle, which folded out the other active players. The jack kicker of spaise411 played and reduced the player count by one.
Spaise411 hit the rail in fifth despite helping himself to the Parssinen's chips. The Russian lost a coinflip against Mihao when Mihao min-raised to 200,000 with ace-king on the button, and called when spaise411 jammed for 1,698,367 in the big blind with pocket tens. An ace on the all-diamond flop left spaise411 drawing to a single out, which never arrived.
Two-time Super MILLION$ champion Bruno Volkman bowed out in fourth place, a result that boosted his winnings from this tournament to more than $2.8 million. The hot-running Mihao raised twice the big blind to 240,000 with pocket fours, and opted to call when Volkmann shoved for 2,266,778 from the big blind with what turned out to be suited jack ten. Mihao flopped bottom set, and Volkmann was drawing dead on the turn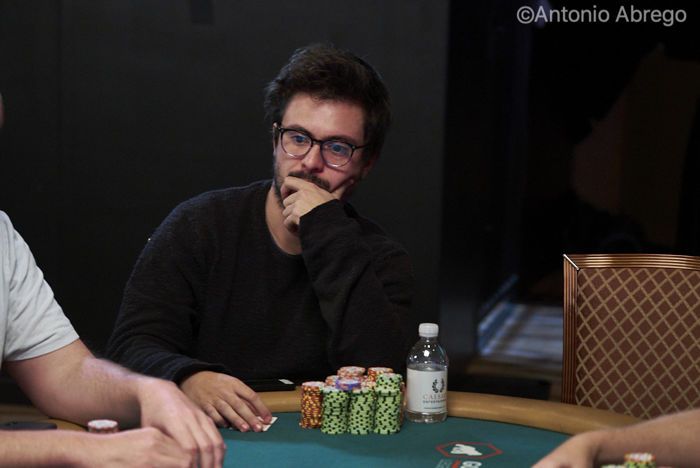 Petrone came close to capturing his second Super MILLION$ title but had to make do with the $198,800 third-place prize. Petrone busted in the cruellest of circumstances, with Mihao doing the damage. Both players held ace-king and a chopped pot was the most likely outcome. However, four of the five community cards came spades, and Mihao held the ace of spades, which trumped the king of spades in Petrone's hand.
That hand put the ball firmly in Mihao's court because he held a massive 13-to-1 chip lead over roll. A brief one-on-one battle ended with Mihao raising to 280,000 with ace-queen, and calling Rolle's 1,143,615 shove, which Rolle made with king-jack. An ace on the flop proved enough to bust Rolle in second place, and for Mihao to reel in the $325,957 top prize and the title of champion.