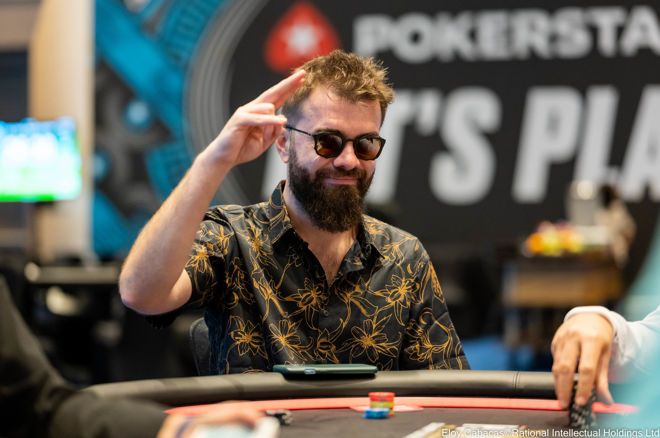 On Monday, the 2023 PokerStars Players No Limit Hold'em Championship (PSPC) kicked off, and midway through Level 4 the field is already closing in on 1,000 runners! It's a truly special event with hundreds of Platinum Pass winners doing battle with some of the biggest names in the game.
While players started with 60,000 in chips and are playing one-hour levels, it didn't take long for the action to heat up. In fact, there has already been a slew of eliminations with the first coming in Level 1. Ever since there's been a steady stream of players headed to the exit.
Here's a look at some of the early bust-out hands from the 2023 PSPC.
Follow live updates from the 2023 PSPC here!
Eliminations Come Quick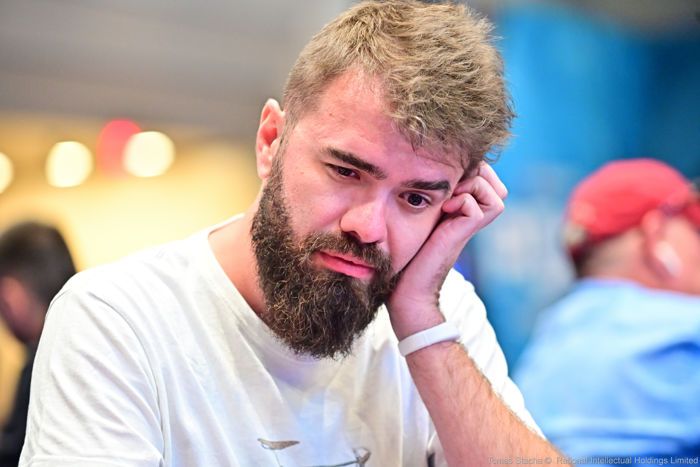 In level 2 (100/300/300), PokerNews' Kirk Brown caught a big hand between Alexandru papazian and PokerStars Platinum Pass winners Hugo Rodilla. They involved in a heads-up pot and faced a board of
. Papazian was first to act from the small blind and he bet out 7,400 into the pot of 10,000.
Rodilla made the call from under the gun and the two went to the river
. Papazian fired again for 18,200, which left him with a 25,000 chip behind.
After a few moments, Rodilla then moved all in, covering Papazian, and now he was the one under pressure.
Papazian just chuckled to himself, checked his cards once more, and shook his head as he threw in his last chip. He then flipped over
for a full house, jacks full of fives, but then Rodilla tabled his hand of
for an even bigger full house to win the pot.
The table collectively groaned as they saw what a beat that was, and Papazian was sent to the rail becoming the third elimination of the day.
He was far from the last though as the likes of Juan Pardo, David Yan, Marius Gierse, Fintan hand, Dan Sepiol, John Guilbert, Thomas Boivinand UFC announcer Bruce Bufferwho earlier in the day had given the traditional, "Shuffle up and deal."
Moneymaker Busts Coutinho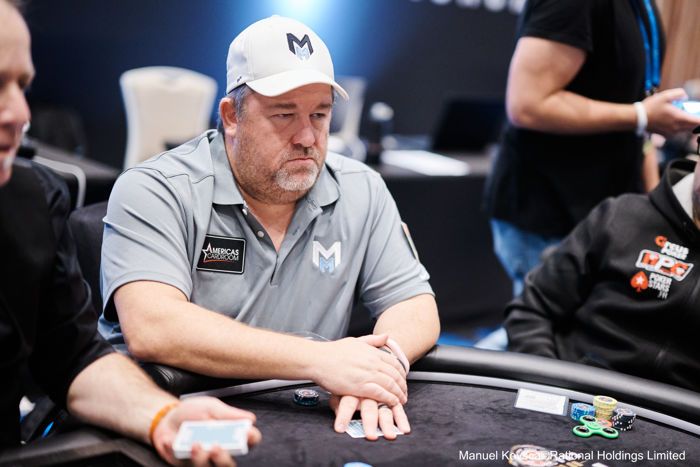 One player who got off to a good start was 2003 World Series of Poker (WSOP) Main Event champ Chris Moneymakerwho you might recall finished 11th in the 2011 PCA Main Event for $130,000.
In Level 3 (200/400/400), PokerNews reporter Connor Richards caught a hand between Moneymaker and Sergio Coutinho. In it, Moneymaker was on the good end of a massive cooler.
Coutinho was seen getting up from his seat with his
face up against the
of Moneymaker with the board reading
. Just like that Coutinho found himself on the rail while Moneymaker grew his stack up to 135,000.
Aces Giveth and Taketh for Anthony Hu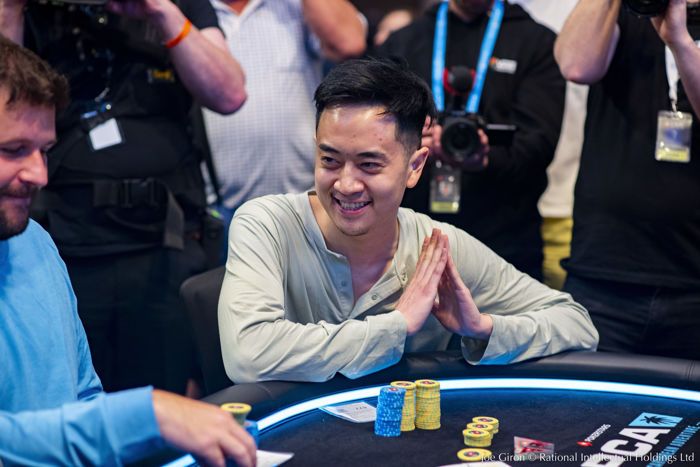 At level 3 (200/400/400), PokerNews' Calum Grant caught a big hand involving Anthony Hu, who you might recall survived the PCA Main Event money bubble in a back-and-forth ace-versus-kings showdown. That hand was featured in our "Biggest Hands of the Week" recap here.
In the PSPC, Hu opened to 800 from under the gun and was called by a player in late position. Tamer Alkamli then three-bet to 4,200 from the big blind and only Hu called.
Hu called bets of 3,600 and 9,500 for the final board to read
Alkamli put in his last 26,000 on the river and was snap-called.
Alkamli tabled
for top set but Hu had the
for the seven-high straight. Alkamli looked less than impressed when he exited the room.
2023 PCA Hands of the Week: What Player Said "I Don't Know Why I Tried Against this Guy"

Executive Editor US

Executive Editor US, PokerNews Podcast co-host & 2013 WSOP Bracelet Winner.