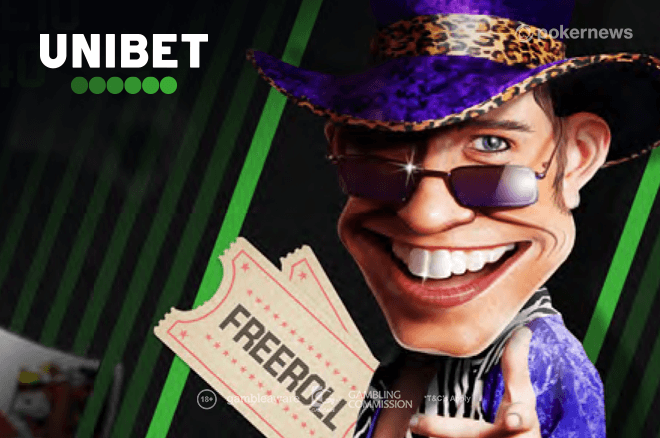 Unibet Poker has launched Banzai 2.0, a revamped version of the popular short-stacked cash game format. Banzai players sit down with only 10 big blinds, leading to plenty of all-in action, and even more excitement. Banzai 2.0 adds another level to the fun.
Banzai 2.0 sees you start off as a white belt novice with dreams of becoming the sensei; think The Karate Kid mixed with cash games. The Banzai 2.0 games come with three buy-in levels: €1 (€0.05/€0.10 blinds), €5 (€0.25/€0.50), and €20 (€1/€2) and the aim is to build the Biggest stack en route to becoming the Banzai 2.0.
Your avatar will change based on one of nine levels, and to become the Sensei you must have the largest stack at the Banzai 2.0 tables; that stack must be at least 50 big blinds to count. Should you progress to Sensei, you gain access to a €1,000 Sensei Master Class Tournament scheduled for 8:00 pm CET on January 4.
To assist Banzai 2.0 getting off to a flying start, Unibet Poker is putting daily Xmas missions into your account, which mostly revolve around playing Banzai 2.0 games. There are a wealth of prizes waiting to be won, including tickets to daily €500 flips, €1,000 flips, and more!
Give Your Unibet Poker Bankroll a Boost in the €35K Winter Bootcamp
Combine Banzai 2.0 with the €35,000 Winter Bootcamp
Now is the perfect time to get your grind on at Unibet Poker because the second week of the €35,000 winter boot camp is in full swing. Week 2 runs from December 19 to December 25with the final week of the promotion running December 26 to January 1.
You earn leaderboard points for completing achievements at No-Limit Hold'em and Pot-Limit Omaha cash game tables.Banzai tables are not eligible for the €35,000 Winter Bootcamp promotion, but you can always have a table open in the background.
Prizes of up to €1,100 are waiting to be won at the end of each week, so hit the tables with renewed vigor and see if you can climb to the top of the Winter Bootcamp leaderboards.
Join Unibet Poker Today; Grab A Welcome Bonus on the Way!
Signing up to Unibet Poker via PokerNews entitles you to a welcome bonus worth up to €200. This bonus is released into your account when you reach certain rake milestones, which means you're constantly receiving more money as you play.
Once you rake €2 at the cash game tables or any tournament (or a combination of both), Unibet Poker places a €1 cash reward in your account. Rake €10 and an additional €4 cash is all yours. Once you've raked a total of €800, you'll have received €200 in your account, equivalent to 25% cashback, which is a pretty sweet deal.
| levels | rake | Cash reward | reward % |
| --- | --- | --- | --- |
| 1 | €2 | €1 | 50% |
| 2 | €10 | €4 | 40% |
| 3 | €50 | €15 | 30% |
| 4 | €150 | €40 | 27% |
| 5 | €588 | €140 | 25% |