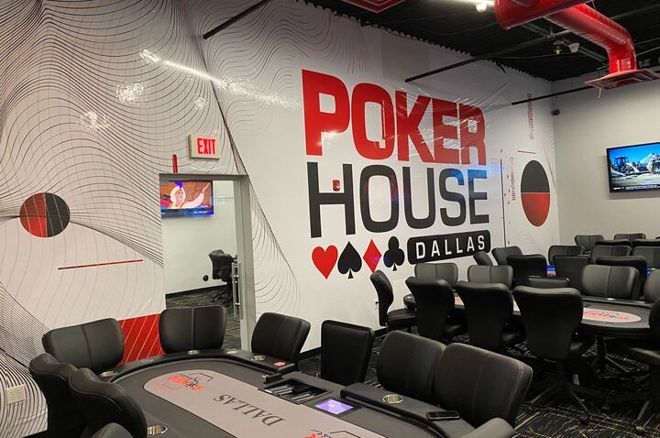 Poker House Dallasone of the top card rooms in Texas, is facing a forced closure from the city over a Certificate of Occupancy (CO) issue.
The North Texas poker club, according to a statement provided to PokerNews, is currently at the mercy of the court system as it hopes to remain open permanently. But the laws of the land could say otherwise.
"Poker House Dallas is at the mercy of the court of appeals as to whether or not we will be able to continue after midnight, Tuesday May 23. We're asking for the community's support during this unsettling time for staff and players," the statement read.
In hopes of bringing in some much needed business during a difficult time for the poker club, Poker House Dallas is offering discounts to players until judgment day.
"For the next ten days, our hourly seat rate will be changed from $13/hour to $8/hour to encourage players who still have time on their account," the statement continued.
Texas Poker Laws are Tricky
Due to strict anti-gambling laws in the state many boast as a "free state," poker rooms are forced to operate as membership clubs and cannot legally collect rake, a stark contrast to traditional card rooms across most of the US. And even the membership-based model isn't good enough for some lawmakers who argue that poker, whether rake is taken out of pots or not, is illegal according to Texas Penal Code Chapter 47.
Doug Polkwho co-owns The Lodge Card Club near Austin, is among a group of Texas poker room operators who are attempting to reword the law so as to ensure there is no longer any confusion or dispute.
But Poker House Dallas is currently facing closure over a secondary issue — its Certificate of Occupancy. Or, better yet, the question of whether the club's CO is or ever was valid. According to a District Court in Dallas, the business does not have a legal right to operate a poker room in the Dallas area. The business is currently going through the appeals process in hopes of reversing the ruling.
For now, Poker House Dallas is permitted to remain open, but they've been ordered to cease operations effective May 23. If the business is able to win in the appeals court, the card club will be able to continue spreading poker games.
Poker House Dallas is one of the largest poker rooms in the state with 30 tables. They offer cash games and daily tournaments, and it's one of the most popular places to play in the Dallas-Fort Worth area. If the court isn't willing to budge, hundreds of players will need to find somewhere else to play and dozens of workers will be out of a job.
This isn't the first time a Texas poker room has faced closure due to Certificate of Occupancy issues. Texas Card House Dallas fought a legal battle in 2022 after the city went back on its word and revoked the room's CO two years after approving the business model. The room was never shut down, however, and continued to operate during the legal process.