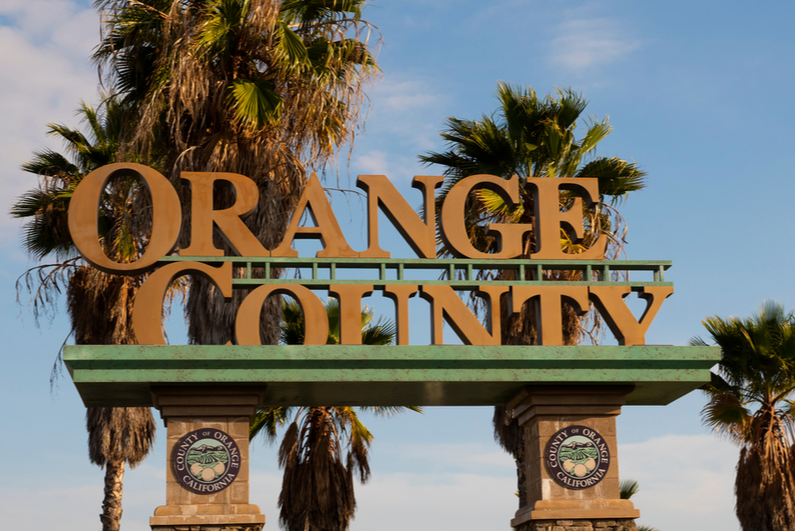 An Orange County crime task force investigation into illegal casinos in California has led to seven arrests and three indictments. [Image: Shutterstock.com]
Seven arrests, three indictments
An investigation into illegal casinos in California by the Orange County Asian Organized Crime Task Force has led to seven arrests and three federal indictments.
According to the US Attorney's Office (USAO) for the Central District of California, the indictments happened Wednesday after five arrests on the same day, and two on Tuesday. On Thursday, the USAO Los Angeles shared news of the indictments covering a range of criminal activities via Twitter:
One of the indictments the DOJ unsealed alleges multiple illegal casinos in Santa Ana, and cites a violent altercation at one such establishment during which an employee was shot in the neck.
Four defendants — Niem Ngoc Ha, 46, Mindy Bui, 36, Honganh Thi Pham, 40, and Sammy Cardona, 36 — were charged with conspiracy and running an illegal gambling enterprise that allegedly raked in thousands of dollars in profits per day.
The other indictments are for robbery and extortion brought against two men, and a drug trafficking charge involving a casino in Anaheim, which was brought against one woman and two men.
The DOJ reports two defendants still at large.
California scheme
The illegal casino indictment that includes Ha, known as "Dung Body," and "Peanut" Cardona is the most eye-catching. Allegations are that Ha, from Fountain Valley, founded and ran four illegal casinos in Santa Ana. According to the DOJ's news releaseHa's charges include bribery.
to help protect Ha's "illicit casinos from law enforcement intervention"
The DOJ accuses the allegedly crooked casino kingpin of paying around $128,000 to the now-convicted, ex-Santa Ana police officer Steven Lopez to help protect Ha's "illicit casinos from law enforcement intervention." Lopez, who has already pleaded guilty to pocketing the bribe, gave Ha the heads-up in 2020 that the police were planning to shut down one of his casinos.
Bui and Thi Pham, meanwhile, allegedly managed Ha's casinos. Cardona, one of the defendants still on the run, stands accused of being Ha's muscle, and "would use violence to protect defendant Ha's illicit casinos."
According to the DOJ, illegal casinos like those Ha was accused of operating fall into two categories. "Nets" are the illegal casinos located in commercial districts, while "slaphouses" refer to those in residential areas.
United States Attorney Tracy L. Wilkison said that illegal gambling dens "are a breeding ground for drug trafficking, violence and even police corruption." She added that the various law enforcement agencies involved will continue work to "eradicate this blight in our communities."
Extortion and trafficking
The second indictment charged two men over an extortion scheme that allegedly also targeted illegal casinos in commercial areas, aka nets. The pair allegedly claimed to be "mafia," and stole digital gambling machines worth $14,000, plus approximately $3,500 in cash.
The third indictment stems from alleged drug trafficking linked to a casino in Anaheim. All three suspects got hit with charges that varied from conspiracy to distribute methamphetamine, to possession with intent to distribute heroin.
According to the LA DOJ's release, the statutory maximum penalties for illegal gambling enterprise and robbery and extortion are ten and 20 years in federal prison, respectively. The methamphetamine offenses, however, carry a mandatory minimum sentence of ten years in federal prison, with a potential sentence of life. The heroin trafficking charge comes with a statutory 20-year maximum sentence.
Assistant Director in Charge of the FBI's Los Angeles Field Office, Kristi Johnson, said the "defendants flouted the law and used enforcers with rival gangs to get victims to comply through the use of intimidation and violence."
Santa Ana Police Chief David Valentin said the results came from "a years-long extensive investigation with our local, state and federal partners."