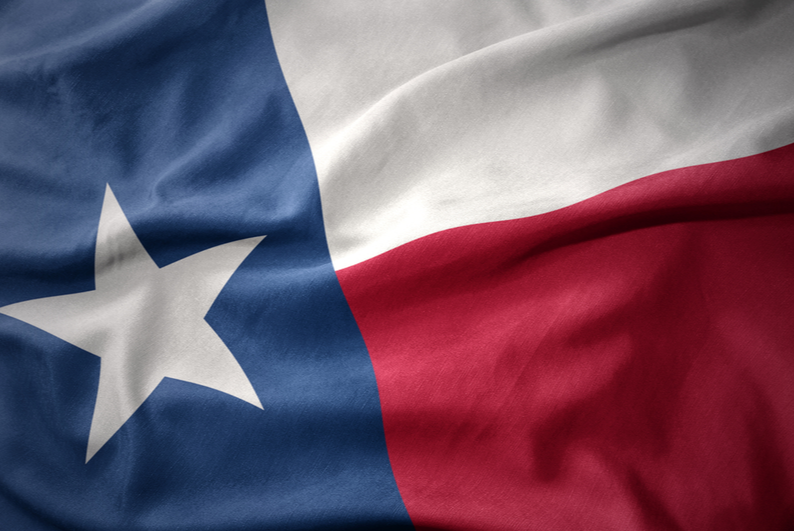 Despite little traction in recent years, lawmakers and other groups are not giving up on the push for gambling expansion in Texas. [Image: Shutterstock.com]
Not giving up
The push for gambling expansion in Texas continues. Senator Carol Alvarado, one of the driving forces behind this push in the state for more than a decade, believes that allowing casino gambling would lead to job creation and significant revenue for Texas.
"very confident" that voters would be in favor of expansion
Speaking to local media this week, Alvarado spoke about how Texans love to gamble and that she is "very confident" that voters would be in favor of expansion. She first filed legislation back in 2009 in an attempt to have the matter put to a public vote. A public vote would have to take place because a constitutional amendment would be necessary in order to legalize casino gambling.
Representative John Kuempel filed identical legislation last year in the House. He mentioned that a lot of people in Texas go across the border into other states to gamble. He said: "I think we'd keep that money at home and put it towards, my views would be putting it towards property tax relief, infrastructure, public education, things like that."
Supporting the push for expansion
Casino company Las Vegas Sands has been supporting the push for gambling expansion in Texas, hiring lobbyists and running advertising campaigns. Despite these efforts, no resolution has made it onto the Senate or House floor for a vote. Many lawmakers who are against gambling expansion believe that it would have a detrimental impact on communities.
The previous bills sought the development of four casinos. They would have been in Austin, Houston, San Antonio, and Dallas/Fort Worth.
Las Vegas Sands is still optimistic that change could be on the horizon. CEO and chairman Rob Goldstein spoke during a recent quarterly call with investors and said that the company would be ready if casino gambling comes to Texas. A Las Vegas Sands spokesperson told local media that the company is "committed to talking with stakeholders in Texas about the possibilities of casino gaming."
Sports betting legalization efforts
The push to legalize sports betting has also failed to gather much momentum. A group of sportsbook operators and major professional sports teams in the state are committed to continuing the effort. The Sports Betting Alliance plans to have conversations with lawmakers before the beginning of the next legislative session, which does not begin until January 2023.
Sports Betting Alliance spokesperson Cara Gustafson said: "We believe that the voting threshold is there to pass this law in 2023." A public vote would then take place in November 2023 on the issue. If all goes to plan, online sportsbooks could go live as soon as January 2024.
Texans illegally place sports bets totaling over $5bn each year
As the second-most populous US state, legal sports betting in Texas would be a huge market. Recent research has revealed that Texans illegally place sports bets totaling over $5bn each year. About one million state residents are reportedly partaking in illegal sports betting each year.