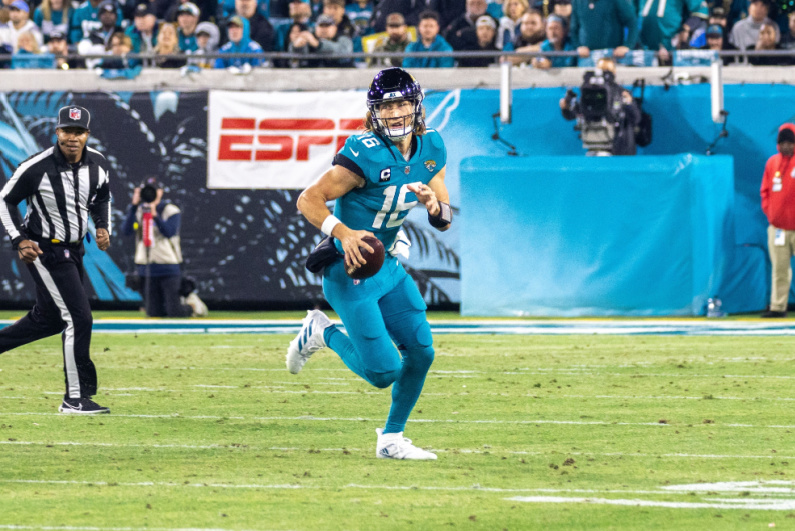 The Kansas City Chiefs and Philadelphia Eagles are Super Bowl favorites, but three other teams that have realistic chances of winning the Super Bowl offer valuable odds. [Image: Shutterstock.com]
Super Bowl Futures Betting
Week 10 marks the start of the second half of the 2023 NFL season, but Super Bowl futures odds suggest the league is headed toward a rematch of last year's championship game between the Kansas City Chiefs and Philadelphia Eagles.
Some others are heavily undervalued and could prove to be good favorites
Philly is the league's best seed at 8-1, while Kansas City is the top seed in the AFC at 6-2. Several teams are close behind in the betting odds, but several others are heavily undervalued and could prove to be strong favorites in the future.
Here are three Super Bowl futures bets to consider before the crucial half of the season begins.
Cincinnati Bengals (+1300)
According to FanDuel Sportsbook, the Bengals are the seventh most likely team to win the Super Bowl next February. They were considered favorites early on, but fell to around +3000 as Joe Burrow's calf injury caused them to start the season with a 1-3 record. Since then, however, they have won four straight games and against three projected playoff teams.
Cincy has also made a living by starting slowly and storming into the playoffs
Burrow is red-hot, having 10 touchdowns and two interceptions in his last four games, and the defense has held the last four opponents to an average of 17 points. Cincy has also made a living by starting slow and getting into the playoffs with flying colors and using that momentum to reach back-to-back AFC Championship games (and a Super Bowl).
The Bengals' chances have decreased dramatically with each recent win and will continue to do so each week. Anyone who believes in Burrow and co. You should invest in them sooner rather than later while the value is still there.
Detroit Lions (+1500)
What makes it easier to win the Super Bowl? Reach the Super Bowl. The NFC is the weaker of the two conferences and the Lions don't have to contend with potential Super Bowl winners in every round of the postseason.
Detroit, which has the fifth strongest team remaining at 6-2, has a real chance to clinch the No. 1 seed in the NFC. If they can do that, there's a world where all they have to do is beat one of the Eagles, the San Francisco 49ers or the Dallas Cowboys and then they'll be in the Super Bowl.
The Lions haven't won a playoff game since January 1992, yet their value as a future Super Bowl pick is undeniable. They rank 10th in average point differential, have an elite offense, and can target the quarterback, which is exactly what's needed in the modern NFL.
Jacksonville Jaguars (+2000)
The Jags have won 14 of their last 16 games against non-Kansas City Chiefs opponents and are on a five-game winning streak. They will be put to the test this week against the 49ers after a bye, and that will serve as a litmus test in one of their toughest games of the year.
Better decisions from Lawrence could take their offense from decent to elite
Trevor Lawrence hasn't taken the leap that many expected him to make, but that brings with it a view half full. The team ranks 25th in third down conversion percentage and 26th in red zone touchdown scoring percentage, and better decisions from Lawrence could take their offense from decent to elite.
Jacksonville's defense is vastly improved and is forcing more turnovers than any other unit in the league. They'll probably have to get past their bogeyman in Kansas City to even get to the Super Bowl, but they now have a track record of winning games against almost every other opponent going back years.