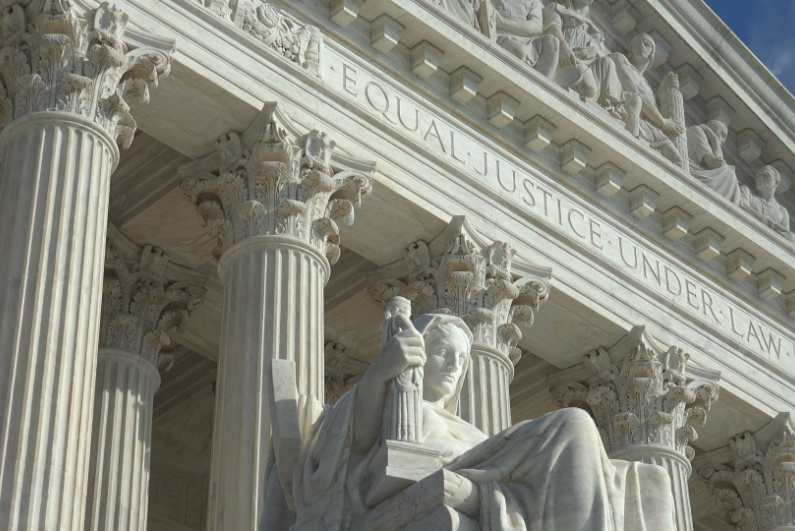 The U.S. Supreme Court has rejected an emergency motion to block the sports betting agreement between the state of Florida and the Seminole Tribe. [Image: Shutterstock.com]
Positive news for stakeholders
Online sports betting could become a reality again in Florida in the not-too-distant future. The U.S. Supreme Court ruled in favor of the Seminole Tribe and the state of Florida on Wednesday, rejecting an emergency motion to block the state-tribe gambling agreement.
The court did not give exact reasons for the verdict
The only obstacle to a possible Hard Rock Sportsbook relaunch are certain legal challenges still pending in state courts. The Supreme Court's brief order did not provide specific reasons for the ruling, which is not unusual in emergency applications.
Seminole Tribe spokesman Gary Bitner welcomed the Supreme Court's decision, calling it "good news" and saying the ruling was encouraging for the tribe.
There are still some issues outstanding
Commenting on the Supreme Court's decision, Justice Brett Kavanagh noted that the compact "raises serious equal protection issues." This is related to the argument that the agreement violates the Constitution because the tribe would have a monopoly on sports betting while it is a crime for anyone of any other ancestry, race, national origin or ethnicity to do so.
U.S. Attorney General Elizabeth Prelogar, representing the Interior Department, has argued that the pact is an agreement between two sovereigns and that a sovereign government has no race and therefore should not be discriminatory.
Judge Kavanagh also believes that allowing betting outside of tribal areas could violate the Indian Gambling Regulatory Act, an argument the plaintiffs have previously made. The tribe claims there is no problem because the servers that process the transactions are on tribal land.
A lucrative contract
The compact between the Seminole Tribe and the state of Florida was led by Gov. Ron DeSantis and received the green light from the U.S. Department of the Interior. The state was to receive $2.5 billion in annual payments from the tribe in exchange for exclusivity in online sports betting and the ability to expand casino operations to include roulette and craps.
was launched in November 2021 before being taken offline just weeks later
Hard Rock Sportsbook launched in November 2021, but was taken offline just weeks later after a federal judge ruled that the contract was illegal and betting was only allowed on tribal lands. This has since led to a protracted legal battle against West Flagler Associates, which represents the interests of certain land-based gaming establishments in the state.