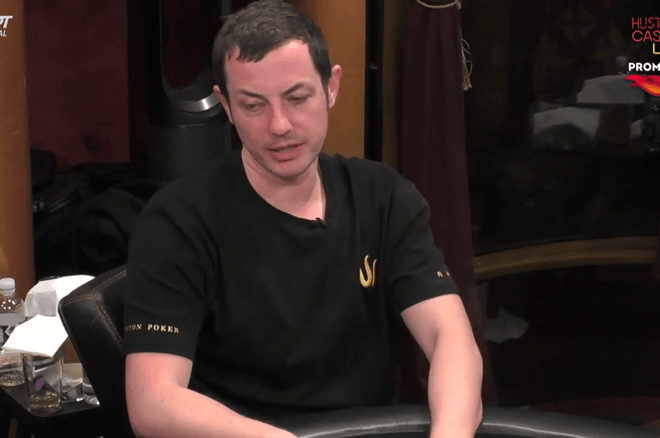 It's starting to feel like the old High Stakes Poker days all over again. tom dwan can't seem to lose when the cameras are rolling and has absolutely crushed three straight days of Hustler Casino Live's epic pot limit Omaha games.
Nikhil "Nik Airball" Arcot, on the other hand, has been on quite a roller coaster ride. But the young polarizing high roller has rallied quite nicely from a brutal start to the week and is almost even.
Thursday night's stream became a Friday morning affair as it ran for 14 hours. The action will resume at 4 pm PT from Hustler Casino in Los Angeles on Friday, giving the returning players barely enough time to catch some z's. That's especially true for Dwan, who hopped in a lower-stakes game following the marathon stream.
Somebody clearly loves poker. One player who might not love it so much right about now is "Pav," a high-stakes player on the show who went from up nearly $1 million to ending the session up only around $50,000.
Does He Ever Lose?
Dwan, a future Poker Hall of Famer and online poker legend, has won all three nights during the heavily watched PLO games on Hustler Casino Live. On Thursday, he booked a $197,000 profit and was up for most of the session.
The high-stakes game was quite bonkers and has been throughout the week. There hasn't been much play on the turn or river as the hands have mostly been all in preflop or on the flop. Dwan won $318,500 during Wednesday's show and $160,000 the night prior. In total, he's up $675,000 this week. He also won $1.6 million during the historic $1 million games in June, which included scooping the largest pot in live-streamed poker history ($3.1 million).
Dwan, however, isn't the biggest winner or the only player to profit all three nights. Anthony has also booked three straight winning sessions for a total profit of $932,000, including winning just under $500k on Thursday after having been down around $450,000 earlier in the stream.
Perhaps the greatest hand of the week — and maybe the best PLO hand ever shown on stream — didn't involve Anthony or "durrrr." With J♣10♥10♦10♣, "Professor" was nearly all in preflop with $111,000 in the pot. In PLO, trips in the hole is typically a weak hand given you only play two hole cards. But in this game, there was a $5,000-per-player bounty on at the table if a player hit a set with trips in the hole.
Professor went with it and the flop came out 4♠Q♣6♠, not exactly what he was looking for. Both Professor and Tan would put in their last $16,000, each heavy underdogs against Dwan who flopped middle pair and had straight and flush draws to boot.
Technically, Professor was out in front with a pair of 10's but was only 20% to win the hand. The three players agreed to run it twice for the $160,000 pot. We'll let you watch the video for yourself to find out how it all played out.
Unfortunately, for the Professor, he ended up down over $500,000 for the session and is nearly $1 million in the hole for the week.
Roller Coaster Week for Nik Airball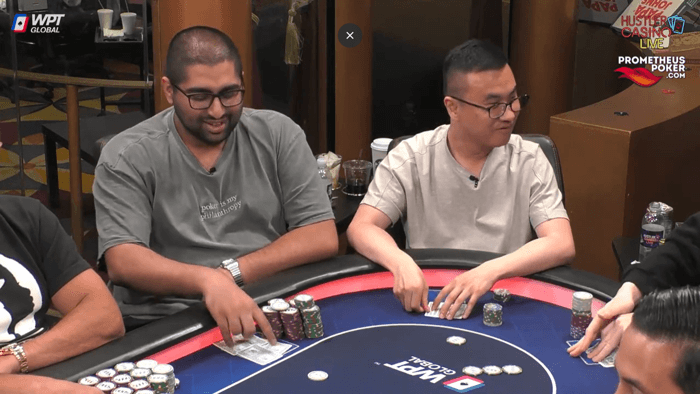 After Tuesday's half-a-million-dollar defeat, Nik Airball wasn't thrilled that PokerNews had written an article about his misfortunes. On Wednesday, he bounced back nicely with a $420,000 win. Even "the great game" ambassador Joey Ingramwho has commented all three nights, called us out.
Here's your article, Nick. Well, helped an article. We hope that will serve. On Thursday, after having been down more than $200,000 at one point, the Hustler Casino Live regular battled back to finish the day up $34,000, bringing his weekly totals to a net loss of just $65,000, which he could easily make up in one hand Friday night.