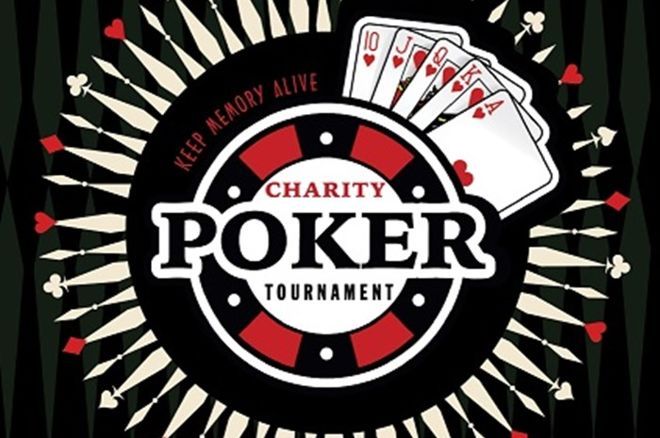 Two charity poker tournaments are on the horizon for early November, including one hosted by poker legends Doyle Brunson other Jack Binion.
Charity poker tournaments are useful in raising money for various causes. In the next week, charities benefiting youth and brain health will benefit from the game of poker.
Cards for Kindness Poker Tournament
The first one, the Cards For Kindness Poker Tournamenttakes place Nov. 3 at 7 pm EST. ian sandler, a poker player who cashed in the 2014 WSOP Main Event, founded the Riley's Way Foundation, a nonprofit that strives to empower "young leaders to use kindness and empathy to create meaningful connections and positive change."
The virtual event begins with a Zoom presentation followed by a poker tournament at 7:45 pm A single buy-in costs $250 with rebuys and add-ons available.
At the end of the tournament, the winner will take home a 2023 World Series of Poker Main Event seat, valued at $10,000. Other prizes include three-night vacations at exclusive resorts, multiple golf packages, dinner for six at the iconic Peter Luger's Steakhouse in New York City, tickets for four to an upcoming New York Giants NFL game, and more.
There are a number of sponsorship packages available, all including tickets into the charity poker event, starting at $5,000. For more information and details, visit the RileysWay.org site.
Go All In for a Good Cause with Doyle Brunson
On Nov. 4, Brunson, Binion, and Daniel Negreanu will host the 2022 Keep Memory Alive Charity Poker Tournament at 888 West Bonneville Avenue in Las Vegas. The buy-in costs $575 with $200 advance rebuys available for purchase on-line prior to the start of the event, which kicks off at 6:30pm PST.
The event will benefit the Cleveland Clinic Lou Ruvo Center for Brain Health in Las Vegas. Among the sponsors for the charity poker function include the Las Vegas Raiders.
Many poker stars will be in attendance along with the trio of poker legends already mentioned. David Williams, Barry Shulmanand Poker Hall of Fame tournament director Jack McClelland are just some of the players you might find at your table.
The winning player in the poker tournament will receive $10,000 in cash, and other non-cash prizes such as jewelry and trips will be awarded to those who run deep.