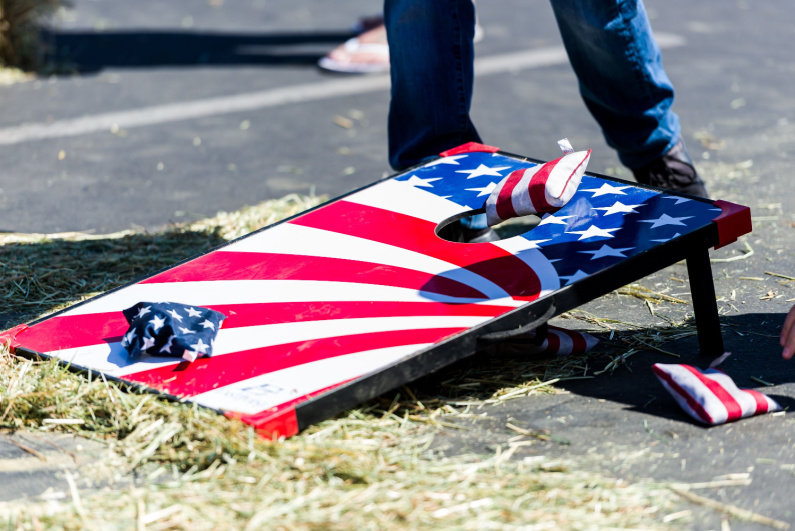 Arkansas has added 17 new sports to the list the state's three casinos can offer bettors if they choose, ranging from cornhole (pictured) to floorball. [Image: Shutterstock.com]
Arkansas, one of mobile sports betting's 2022 debutantes, isn't wasting any time in giving state bettors plenty of wagering options after the Arkansas Racing Commission (ARC) approved 17 new sports betting markets.
On Thursday, the ARC added bare knuckle fighting, field hockey, floorball, futsal, lacrosse, NHRA drag racing, volleyball, beach volleyball, water polo, world sailing, snooker, pool, table tennis, bowling, bowl, disc, and cornhole to sports the state's casinos can now take bets on.
Journalism professor at the University of Central Arkansas Rich Shumate thanked the ARC via Twitter, joking: "if you're using your phone to place bets on cornhole, it may be the sign of a gambling problem."
Slap fighting was one of the 56 sports under review
According to Arkansas Onlinethe emerging sport of [face] slap fighting was one of the 56 sports under review by state casino representatives and Jennifer Rushin, Tax Division Manager for the casino gaming section at the Arkansas Department of Finance and Administration. It didn't make the 17.
Rushin said casino representatives of Saracen Casino Resort, Southland Casino Racing, and Oaklawn Racing Casino Resort would, however, "continue to look at the book to see what else they would add."
The casino trio will need Rushin's node before adding any leagues within the new markets to their wager menu.