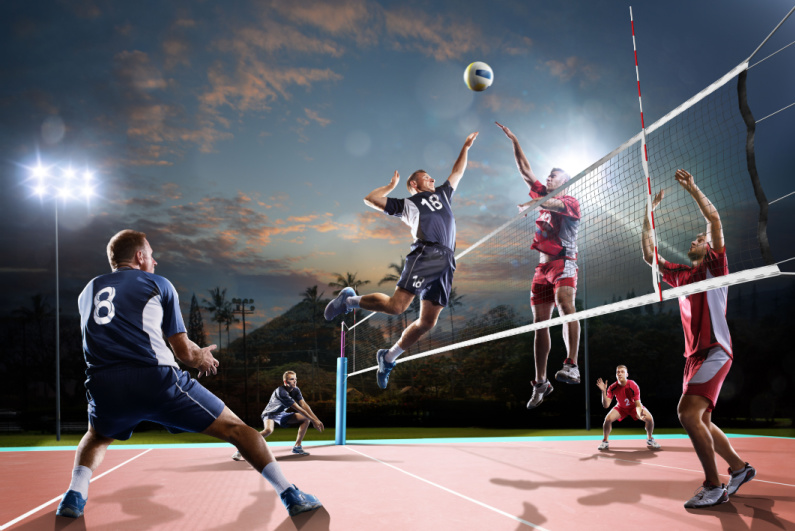 Police in Milford, Massachusetts have busted an illegal gambling ring using volleyball tournaments as a cover. [Image: Shutterstock.com]
Volleyball and Betting
Massachusetts police have uncovered an illegal gambling operation using backyard volleyball tournaments as an excuse. Milford Police Department officials have confirmed they recently issued a search warrant on a specific property and seized about $10,000 in cash.
They found cards and cash on a picnic table, people betting on volleyball games, and an illegal concession stand. Authorities arrested two people, one of whom was the owner of the property. A court hearing is scheduled for Friday for one of the suspects, and further arrests may be planned.
Charged with aiding and abetting illegal gambling at his home
Luis Loja-Caguana is charged with aiding and abetting illegal gambling at his home while Zoila Castro sold alcohol without a permit. The former was fined twice for hosting parties during the COVID-19 lockdowns.
Causes great disruption
Accordingly CBS Newspolice observed the illegal gambling operation for several months, was first made aware of the problem after neighbors reported heavy traffic on the way to and from the house. To make matters worse for the suspects, the Milford Police Department headquarters is just down the road.
Speaking to local media, a neighbor described how about a hundred people gathered every night at the back of the house, which has two large volleyball courts with stadium lights. Visitors would claim parking spaces, so in some cases locals could not leave their driveways.
An anonymous neighbor described the situation at the property: "Just loud, beer bottles, shouting and kids there at night." It's like a big carnival."
According to police, teams participating in the volleyball competitions often played for thousands of dollars in prize money, with some even traveling from South Carolina to play.
Online sports betting is legal in Massachusetts and there are also three casinos in the state. However, the offering of bets is limited to official sportsbooks approved by the Massachusetts Gaming Commission. Among others, FanDuel, DraftKings and WynnBET are all active in the state.
A major operation
A confidential informant finally briefed the police on what was happening at the gambling den, leading to the formation of a special task force four months ago. They used drones and undercover agents to collect evidence, revealing that the operator of the illegal gambling ring made nearly $500,000.
Authorities estimated that people bet up to $30,000 on volleyball games every Friday, Saturday and Sunday night.
Up to six other similar tournaments are held in the region
Robert Tusino, Milford's deputy police chief, commented. He said he was "amazing that it went that far and that so much money changed hands." He believes there may be up to six other similar tournaments taking place in the region and investigations are ongoing.