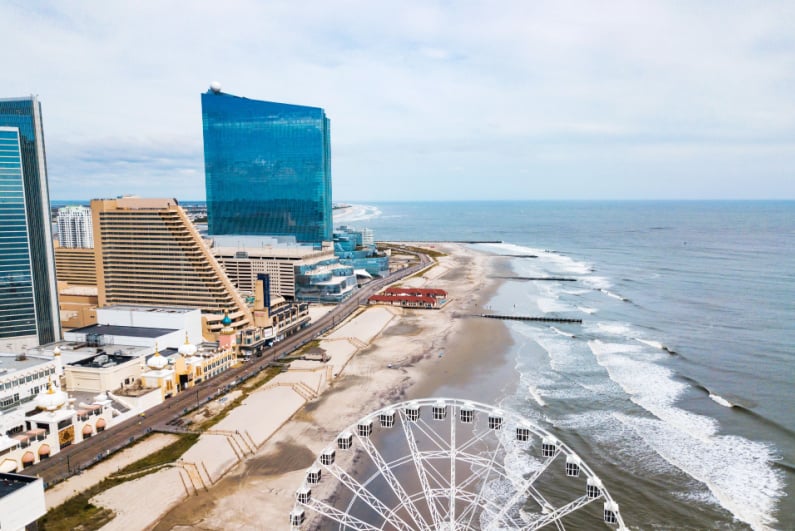 Five Atlantic City casinos and a racetrack have withheld winnings from underage gamblers and players who self-excluded from gambling. [Image: Shutterstock.com]
Withheld over $73,000
Casinos and a horse racing track in Atlantic City are losing thousands of dollars won by underage gamblers and those who self-excluded from gambling.
The New Jersey Division of Gaming Enforcement (DGE) requires the following casinos to release money: Ocean Casino Resort ($7,500), Bally's Atlantic City (over $5,600), Freehold Raceway (over $4,400), Golden Nugget (over $4,200 $) and Harrah's (nearly $900).
$51,000 for bets dating back to 2020
The biggest loss came from Resorts Casino, which had to pay $51,000 on bets dating back to 2020.
New Jersey's gaming regulator also fined DraftKings $7,500 and Rush Street Interactive $2,000 for accepting bets on unauthorized events and on games that had already begun.
Fittingly, the forfeited money will go toward programs to support gamblers, seniors and people with disabilities.
Time will be given to prove age
Those who had played at the aforementioned casinos and circuit were asked to provide identification when requesting a withdrawal.
The money won was placed in escrow accounts
For those who couldn't, the money won was placed in escrow accounts to give them time to submit the correct documents. However, according to the Division of Gaming Enforcement, that deadline for submitting the information had passed, meaning these players are considered underage.
In cases involving self-excluded players, casinos must take measures to prevent people on the self-exclusion list from playing.
Even if the amount withheld represents only a small percentage of gambling in New Jersey's casinos – so far in 2023 they have earned $4.2 billion – it underscores the need for the state to do more if it Enforcing gambling regulations is about protecting those who are considered at risk.