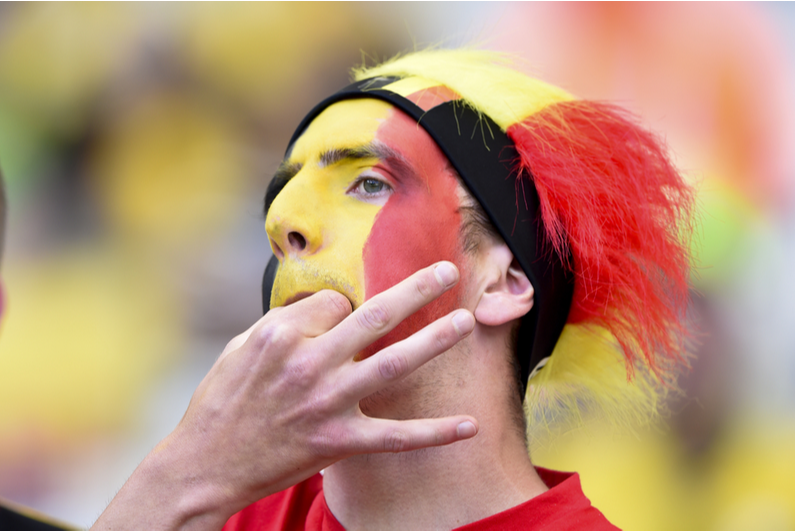 Belgium's government is planning to ban gambling advertising and betting-related sponsorships by 2023 and 2025 respectively. [Image: Shutterstock.com]
Sponsorships to end by 2025
Belgium has announced plans to ban nearly all gambling advertising by the end of 2022 and all betting firm-linked sports sponsorships by 2025.
introduced the proposal in a draft royal decree
The country's Federal Justice Minister Vincent Van Quickenborne introduced the proposal in a draft royal decree this weekend. Belgium's Deputy Prime Minister Petra De Sutter took to Twitter Monday to express her support of the plans:
The ad ban will relate to digital and traditional media including TV, radio, and posters, in addition to email and mobile messages. Meanwhile, the prohibition on betting deals for shirt and in-stadium sponsorship will not come into effect until December 31, 2024.
According to The standard, Van Quickenborne claims "the entire government is behind" the ban. The royal decree will head to the EU and the Council of State next, but the minister is confident of the implementation of the ad ban by the end of 2022.
Addiction in the spotlight
A rise in Belgian problem gambling has fueled support for the gambling advertising ban. The Brussels Times cites a study by the Flemish expertise center of Alcohol and Other Drugs that found more than 100,000 problem gamblers in Belgium. Researchers found that a third of these had severe addiction.
Research completed during the pandemic also revealed a 43% increase in online gambling among young people. Together, problem gamblers and young bettors finance up to 40% of gambling companies' turnover in the country, according to the study.
In a press release, Van Quickenborne described gambling as "the new smoking," adding: "The gambling industry is making more and more profit in our country, all 'thanks to' people with a gambling addiction."
Whistling into the wind?
Not everyone's happy with the possible ban. Leader of the Reformist Movement (MR) Georges-Louis Bouchez took to Twitter to express his party's opposition:
Bouchez described the ban as "excessive," and claimed it "will cause great financial difficulties for the sports sector among others." Bouchez added the gambling ban took a nonsensical "puritan view," and that it will drive people to "platforms on the dark web."
As none of the ministers handling the draft are from the MR, they are powerless to stop the progress of the bill or royal decree.