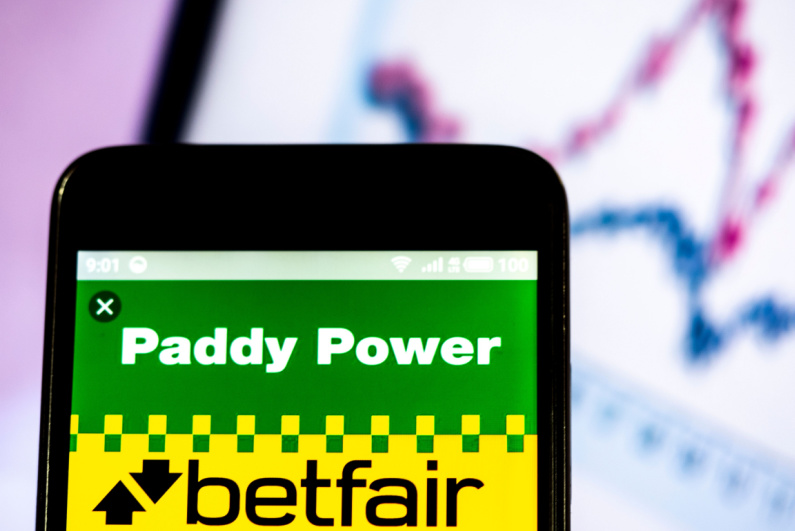 The UKGC has fined Paddy Power and Betfair's parent company £490,000 ($606,398) for sending marketing messages to self-excluded users. [Image: Shutterstock.com]
The UK Gambling Commission (UKGC) has fined Paddy Power and Betfair parent company PPB Counterparty Services £490,000 ($606,398) for sending promotions to self-excluded customers.
The licensee notified the UKGC of the incident
According to a UKGC release on Thursday, the operator's app sent push notifications on November 21, 2021 regarding an odds boost offer for wagers on an English Premier League game. Accounts registered with GAMSTOP and devices linked to self-excluded users received these notifications. The licensee notified the UKGC of the incident, attributing the mistake to human error.
Despite the confession, PPB Counterparty Services breached the UKGC's rule requiring all licenses to take reasonable steps to ensure that self-excluded customers don't receive marketing material. The operator also failed to adhere to the rule that licensees must remove the personal and contact details of users from marketing databases within 48 hours of them self-excluding.
Commenting on the financial penalty, UKGC Executive Director of Operations Kay Roberts said: "Although there is no evidence the marketing was intentional, nor that all the people with apps saw the notification or that self-excluded customers were allowed to gamble, we take such breaches seriously." She advised all licensees to learn from this incident and ensure they have robust systems in place to protect self-excluded users.