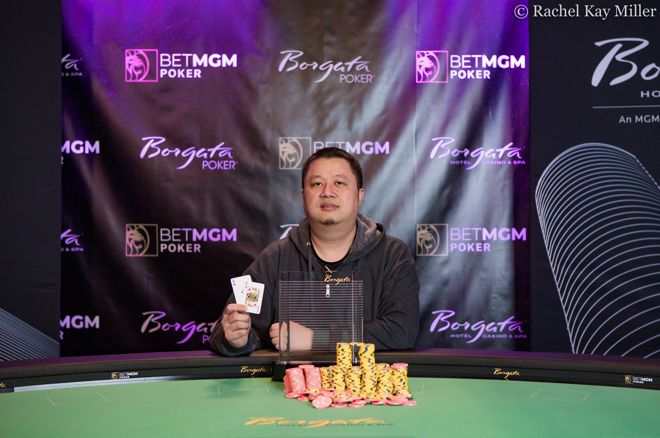 The final day of $5,300 The Return at The Borgata in Atlantic City ended on Sunday night. The overwhelmingly successful event smashed the $3 million guarantee with a prize pool that reached $5,538,700 thanks to a massive turnout of 1,142 entries. The exciting final table of action saw the final eight play down to a winner in about seven hours of play.
Coming out on top as the winner of the $1,000,000 grand prize was prolific player am wengwho quintupled his previous biggest score and moved his career tournament earnings close to $3 million according to the Hendon Mob.
Weng has been playing many events over the past two years and accumulating many results, but it has not been all smooth sailing for Weng recently.
"To be honest, right now I am happy for sure but I don't know why I am just not excited at all. I just feel like I was supposed to get this one because for the past six or seven months it was the worst downswing I have ever suffered," he explained afterwards, indicating that this result was very important to him. "I took a whole month's break in December. I skipped the WPT Wynn Series and tried to figure out what my leaks were. So winning this one means a lot to me and hope this heater can continue."
$5,300 The Return Final Table Results
| Place | players | hometown | prize money |
| --- | --- | --- | --- |
| 1 | am weng | Philly, PA | $1,000,000* |
| 2 | Sundiata Devore | Brooklyn, NY | $926,128* |
| 3 | Joe McKeehen | North Wales, PA | $440,327 |
| 4 | Jonathan Borenstein | Teaneck, NJ | $368,324 |
| 5 | Justin Saliba | Las Vegas, NV | $304,629 |
| 6 | Lanny Vaysman | Rego Park, NY | $246,472 |
| 7 | Christopher Ng | Monticello, NY | $193,855 |
| 8th | Sam Laskowitz | Bayport, NY | $144,006 |
*indicates deal made at final table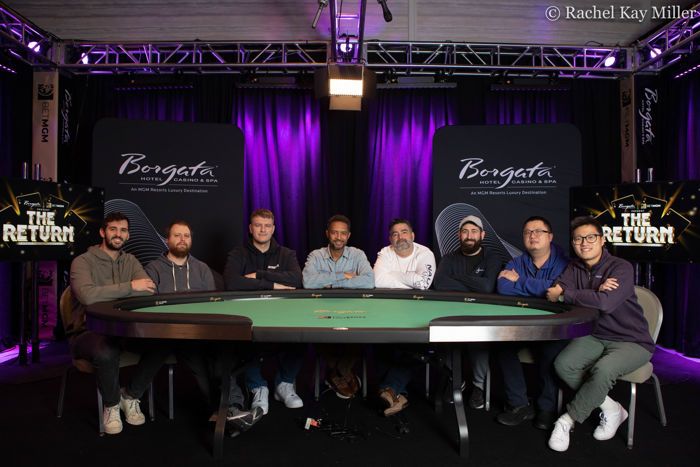 The Philadelphia native also discussed how special it was for him to win specifically in Atlantic City at the Borgata.
"I used to play a lot here. Cash games, tournaments, casino games, I lost a lot of money here," he said with a chuckle. "I love the Borgata! Borgata is my favorite and my wife's favorite. She will occasionally travel with me for poker but this stop is her favorite."
Weng is known for his wide-hand selection, high variance, and exciting style of play as he is often putting his chips to work and putting his opponents under pressure. And he would do just that for much of this tournament, including a key hand where he gained his big chip lead back late on Day 2 when he called a turn bet with a naked pair of fours and would be rewarded with a set on the river to crack aces.
At the final table, that high variance would continue as he explained some of his strategies going in.
"I am playing for the trophy, I play for the win. If you watch the stream, you will see that I take a lot of risk on high-variance lines because I just want to win, to be honest. I also wanted to avoid big pots with Joe McKeehen (chip leader to start the day). I really didn't think that detailed on strategy though, I just pretend I go to a normal tournament and play my best. Try not to make mistakes."
action of the day
The day began with eight and would remain eight-handed for a decent amount of time before Sam Laskowitzwho days earlier won the $2,200 Mystery Bounty event for $146,609, was the first one to go, and it denied him the chance for two victories during the series. Christopher Ng was the next to go in seventh place not long after, securing by far his largest result by more than 10 times.
local player Lanny Vaysman went out in sixth as he made his mark on the tournament with his talkative style of play. Justin Saliba other Jonathan Borenstein finished in fifth and fourth place respectively after neither one of them were able to get much going during the final table.
The story entering the day was 2015 WSOP Main Event champ McKeehen as he began with a huge chip lead. For much of the early part of the day, it appeared as though McKeehen was going to run over the final table and cruise to a victory. But that all changed three-handed, starting when he lost a big flip to Weng when his jacks were shredded by ace-king. After that, his luck got worse as he was done in by an unlikely river twice in a row to go out in third place.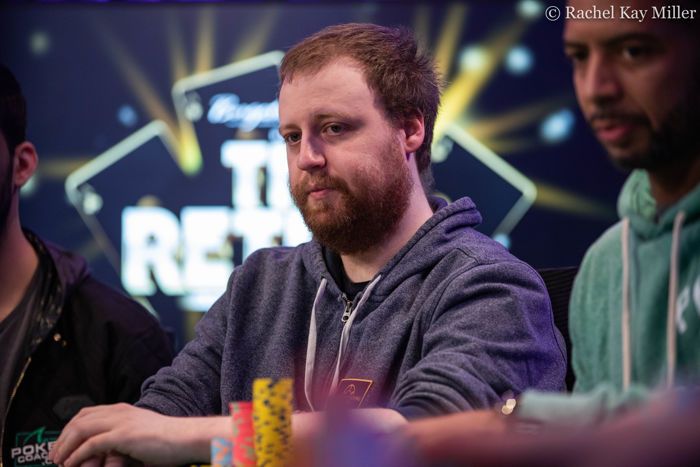 Sundiata Devore began the final table as the second-shortest stack but he would steadily climb up into the middle and then make his move three-handed as he amassed chips to enter heads-up play with a near-even stack with Weng and the two players agreed to make the payouts more even. However, he would ultimately succumb as he was chipped away over the course of about an hour of heads-up play to finish as the runner-up.
That concludes the PokerNews coverage of The Return – A Borgata Championship event. Be sure to join the PokerNews team for live coverage of all of your favorite tournaments around the world in 2023.