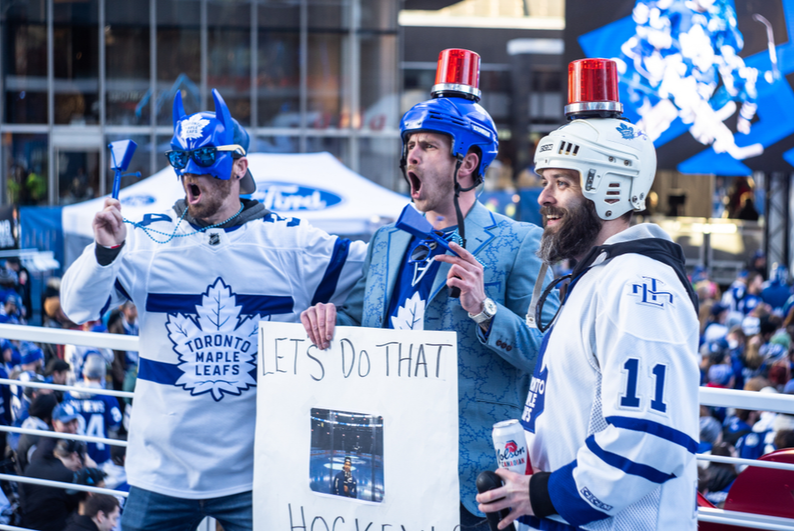 FanDuel and BetMGM are now official NHL betting partners in Canada, while FanDuel and PokerStars have also partnered with the Toronto Raptors and Maple Leafs. [Image: Shutterstock.com]
Plenty of action
With the licensed online sports betting market launching in Ontario this week, it has been a busy few days for operators striking deals with sports teams and organizations. The National Hockey League (NHL) has announced the expansion of its existing US agreements with BetMGM and FanDuel; they will now also cover the Canadian market.
now a partner of Maple Leaf Sports Entertainment
In addition to extending its existing partnership with the NHL, FanDuel announced on Friday that it is now a partner of Maple Leaf Sports Entertainment (MLSE) alongside its fellow Flutter Entertainment brand, PokerStars. MLSE owns the NBA's Toronto Raptors, the NHL's Toronto Maple Leafs NHL, and MLS' Toronto FC.
NHL expanding existing deals
Both FanDuel and BetMGM will be able to use official NHL branding in licensed markets in North America as a result of their multi-year agreements with the NHL. They will also get access to perks such as camera-visible signage during games and on-site activation opportunities. The operators will help the NHL when it comes to various types of responsible gambling initiatives.
FanDuel and BetMGM were the NHL's first US betting partners
NHL senior executive vice president and chief business officer Keith Wachtel noted that FanDuel and BetMGM were the NHL's first US betting partners and is happy that these operators are now on board to help engage with Canadian fans. Wachtel said "Canada's new sports betting landscape presents a tremendous opportunity to further fan engagement and continue our progressive approach with the sports gaming industry."
Deals with Ontario's professional teams
FanDuel is now the official sports betting partner of MLSE, with PokerStars serving as the organization's official gaming partner. The deal means that the two gambling brands will get brand exposure during home games, as well as access to various types of fan engagement opportunities.
Speaking about the reasoning behind this deal with MLSE, FanDuel Canada general manager Dale Hooper said: "We want to collaborate with globally recognized enterprises like MLSE to bring unique content experiences to some of Canada's most dedicated sports fans."
As theScore Bet signed a ten-year partnership agreement on Thursday with MLB's Toronto Blue Jays, only one North American major league sports team in Ontario remains without a betting partner. The NHL's Ottawa Senators have not revealed any such partner as of yet.