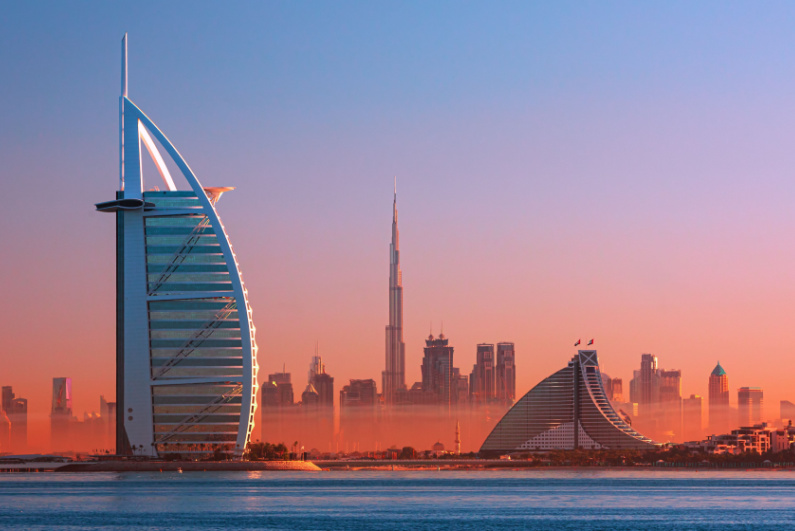 The United Arab Emirates could soon get casino gambling if reports are to be believed regarding talks between casino execs and country officials. [Image: Shutterstock.com]
Senior government officials in the United Arab Emirates have been quick to deny any claims that they intend to legalize gambling anytime soon. However, that hasn't stopped casino operators from giving it their best go, and they seem optimistic that those efforts are moving things in the right direction.
the Gulf state is seriously considering the proposals
As reported by BNN Bloomberg, multiple casino operators are holding discussions with UAE authorities about gambling. Operators, consultants, lawyers, and even UAE officials have supposedly confirmed that those talks are taking place and that the Gulf state is seriously considering the proposals.
The most detailed of those proposals comes from Wynn Resorts. Last week, the American casino giant unveiled plans for a $3.9bn gaming resort in the UAE. Named the Wynn Al Marjan, the luxury location would feature 1,500 rooms, suites and villas, in addition to a wide array of entertainment options, including a gaming area.
If it did legalize gambling, the UAE would become the first nation to do so among the Gulf states, where Islamic and Shariah law is typically the main basis for legislation. According to Angela Hanlee, a senior gaming and hospitality analyst for Bloomberg Intelligencethe Middle Eastern country could earn as much as $6.6bn in annual gaming revenue.