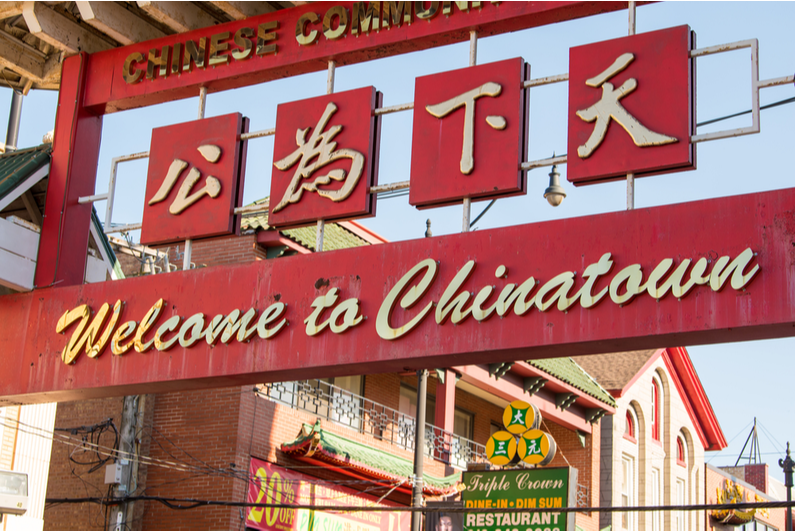 Rush Street's proposed casino site near Chinatown is not welcome among residents according to a recent poll. [Image: Shutterstock.com]
Residents take to the streets
A small but influential group of demonstrators gathered in Chicago's Chinatown over the weekend to protest the proposed site for Rush Street Gaming's $1.62bn project just north of the historic neighborhood.
Sunday's protesters included Dr. Hong Liu of the Midwest Asian Health Association (MAHA), and Chinatown resident Dr. Kim Tee, who is also Commissioner at the State of Illinois Hospital Licensing Board.
Most of the people, they feel concerned"
As reported by Fox 32 Chicago, dr Liu said polls have revealed that most Chinatown residents are against a huge casino close to their neighborhood. "Most of the people, they feel concerned," Liu explained. "They don't feel comfortable to have a casino near Chinatown which may damage the community's safety and increase the addiction problem."
dr Tea competed. "Having a casino would damage the community and the nearby neighborhoods badly. Such as increase the traffic, more crime," he said Sunday.
vulnerable community
Illinois State Representative Theresa Mah is also against the casino near Chinatown, taking to Twitter a few days ahead of the protests to voice her concern:
As Representative Mah outlined in her Chicago Sun Times piece last week, the Chinese American community has voiced considerable concern about the proposed IR in Chinatown. She noted the community's "long history with problem gaming as well as predatory marketing on the part of casinos."
The Illinois legislator also questioned the "impact of gaming on a vulnerable population living and working nearby" the proposed Rivers 78 casino.
Lightfoot backs the projects
Chicago Mayor Lori Lightfoot plans to pick a winner out of the three finalists in the race to build and operate Downtown Chicago's first integrated casino resort (IR) no later than June.
Bally's Corporation's bid is a $1.74bn IR
Lightfoot announced the three finalists for an IR in March. Hard Rock proposes a $1.7bn casino near Soldier Field. Bally's Corporation's bid is a $1.74bn IR at the Chicago Tribune publishing site. Meanwhile, Rush Street Gaming's Rivers 78 proposal — the one near Chinatown — is a $1.62bn project.
Lightfoot has often stressed the benefits of an IR to Chicago. The mayor has said the revenue will take pressure off taxpayers and help bolster the police and fire pension funds.
On Monday, the Chicago City Council's special casino committee will get to hear just what the public thinks via a virtual hearing on the proposals.