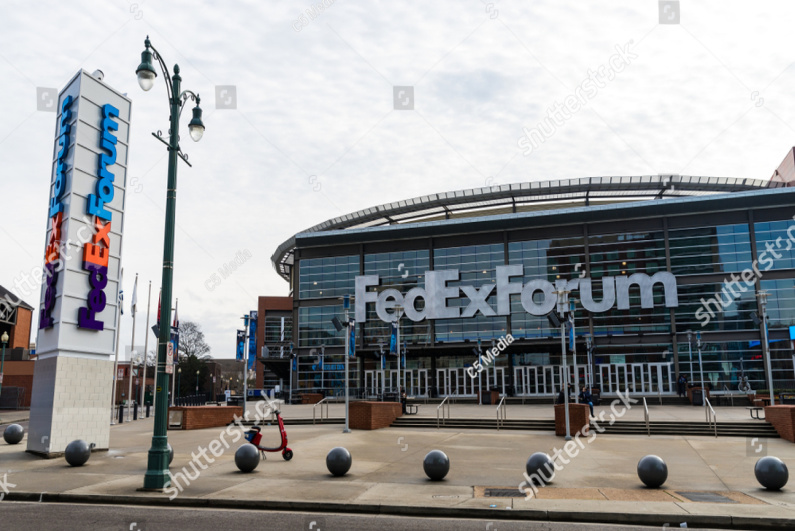 Caesars and the Memphis Grizzlies are joining forces in the newest partnership between a professional sports arena and a gambling giant. [Image: Shutterstock.com]
"A special season"
Caesars Entertainment announced that its Caesars sportsbook will sponsor the Memphis Grizzlies during the upcoming NBA season.
Tennessee is an important state for us, filled with passionate sports fans."
"The Memphis Grizzlies are an exciting young NBA team and it's great to announce this partnership ahead of what should be a special season for the franchise," said Caesars Digital Co-President Chris Holdren during the announcement. "Tennessee is an important state for us, filled with passionate sports fans."
The multi-year deal grants Caesars access to Grizzlies merchandise, logos, and game-day promotions. It will also help create Caesars Sportsbook Lounge in the main concourse of FedEx Forum, Memphis' home arena.
The Memphis Grizzlies keep winning
Caesars has an existing presence in Tennessee, which was a selling point during negotiations. The entertainment giant also views the new deal as a bridge to providing previously-unmet fan escapes.
"We embrace the chance to strengthen our connection in the Memphis area through the legacy of our nearby resort, Horseshoe Tunica," said Holdren. "This collaboration allows us to engage more sports fans while bringing them experiences they can't get anywhere else."
The timing of the move also coincides with the team's rise to prominence.
The timing of the move also coincides with the team's rise to prominence. Last year's Memphis squad finished the season 56-26, tying the franchise record for most wins in a season. It also gave them the number-two seed in the Western Conference Playoffs.
The Grizzlies also have one of basketball's most electrifying stars, Ja Morant, leading their backcourt. His alien-like athleticism and highlight-playmaking will not only keep Memphis in the news but should get them more primetime television slots, thus increasing their visibility.
Team president, Jason Wexler, was overjoyed during the announcement of the partnership.
​​"We are thrilled to partner with Caesars Sportsbook, one of the biggest names in sports and entertainment," said Wexler. "The alignment of Caesars Sportsbook with Grind City Media digital shows, content, and features will enhance our continued development and execution of best-in-class content for all sports fans to enjoy."
"We also look forward to the opportunity to welcome our fans to FedExForum to visit the newly rebranded Caesars Sportsbook Lounge to watch their favorite sports programming or for hosting a private event."
Caesars joins a growing list
Sportsbooks partnering with professional sports teams and stadiums has become increasingly common in the US.
During Missouri's recent legislative battle over sports betting, owners of professional sports teams banded together to help push legislation through. Their ultimate goal after reaching legal status was to integrate sports betting with in-arena events.
Other sports have also been catching on; DC United recently became the first MLS team to welcome betting operators onto its grounds, enlisting FanDuel as its partner at Audi Field.
The NBA, meanwhile, is having a resurgence in viewership. This past season's Finals between the Golden State Warriors and Boston Celtics averaged 12.4 million live viewers, up significantly from the 2021 Finals and 2020 Finals, which failed to crack 10+ million viewers in even one game.
Fans and pundits have speculated that the increasing parity in the league has resulted in the growth. Memphis is one of many previously unnoticed teams that has made the jump to prominence.
The 2022-23 NBA season will commence on Tuesday, October 19.