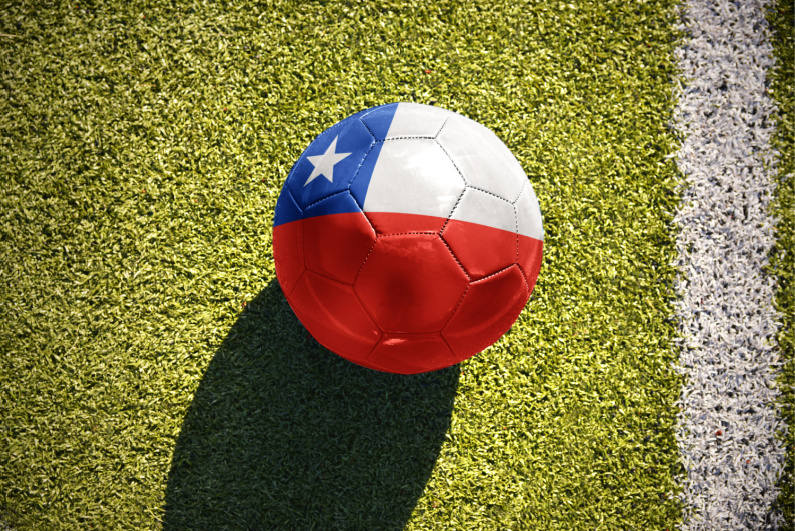 The Chilean government has given its national football association a deadline to terminate its sports betting contract with Swedish online iGaming company Betsson. [Image: Shutterstock.com]
League sponsor leaves?
The Chilean Ministry of Justice has put extreme pressure on its national professional football association, Asociación Nacional de Fútbol Profesional (ANFP). The ministry gave the ANFP 30 days to cut ties with offshore sports betting operators, including Sweden-based Betsson, which owns the naming rights to Chile's premier soccer league, Campeonato Betsson.
Accordingly Golazo24With two weeks to go before the deadline, ANFP faces a choice between terminating its multi-million dollar sponsorship deal with Betsson or losing its legal right to operate, which the publication said would trigger "a national crisis" in football. At a press conference, Chilean Undersecretary of Justice Jaime Gajardo announced that the abolition of offshore sports betting partnerships could also apply to Chilean soccer teams and not just the ANFP.
Offshore sports betting companies operate "outside the law"
Gajardo pointed to current laws and arguments from the Chilean Gaming Board in making the government agency's decision that offshore sports betting companies operate "outside the law" and have "no legal basis" in the country's constitution.
Chilean law
In justifying giving the ANFP 30 days from September 1 to end its sports betting partnerships, Gajardo said that as a nonprofit organization, the ANFP has an obligation to "carry out activities of public interest."
Since Chilean law does not regulate offshore betting companies, only the Lotería de Concepción, Polla Chilena de Beneficencia and Hipódromo de Chile are authorized to offer betting or gambling through Teletrak.
The government agency added that under Chilean law, the betting contracts that ANFP entered into with third-party online offshore operators such as Betsson were not legal. "Therefore, we have no choice but to revoke it," he concluded.
According to Chilean media, over 30 soccer franchises have signed deals with offshore sports betting companies, such as Betano with Universidad de Chile and LatamWin with O'Higgins. Outside the ANFP, Betsson has contracts with Chilean Primera División franchise Colo Colo.
Regional unrest
The crackdown on offshore sports betting comes amid a scandal sweeping through South American soccer. On Tuesday, Bolivia's soccer federation canceled all tournaments after a match-fixing audio leaked, while in Brazil several professional soccer players, federal police officers and congressmen were caught up in a similar scandal.
In August, data consultant Starlizard Integrity Services flagged 79 soccer games worldwide for signs of match-fixing in the first half of 2023. Eleven of the suspicious games were found in the South American Football Confederation region.