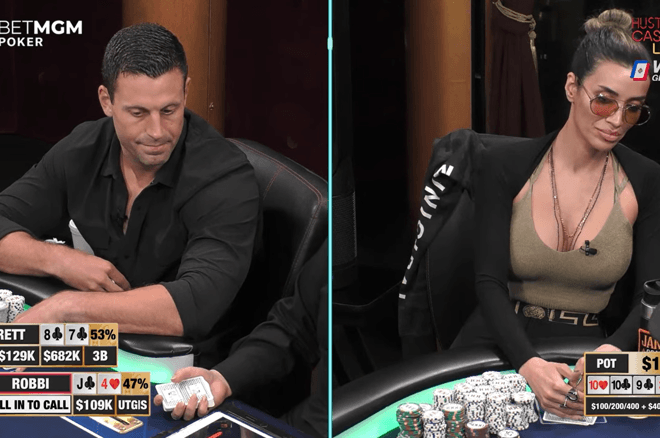 Police are searching for but can't locate the production staffer who admitted to stealing $15,000 in casino chips from Robbi Jade Lew following the infamous Sept. 29 Hustler Casino Live show.
Gardena (California) police would like to speak with Bryan Sagbigsal, 24, but he's gone missing. Lew initially declined to press charges, which led many within the poker community to assume that Sagbigsal was involved in the alleged poker cheating scandal. She later changed her mind, which in turn changed the minds of many poker players who originally felt she was guilty.
But there are still plenty of questions remaining involving the jack-four hand against Garrett Adelsteinalong with when or if charges will ever be filed against the now fired employee of High Stakes Poker Productions, the company owned by HCL.
Thief Gone Missing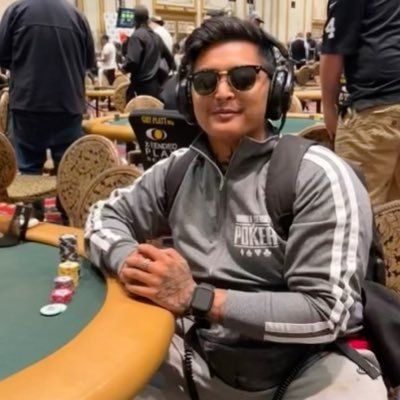 According to a report from Los Angeles Times staff writer Andrea Chang, local police made an attempt arrest on Wednesday but couldn't locate the admitted chip thief.
Upon reading the articleAdelstein shared the link on Twitter with a captioned line from the piece: " said on Twitter and on a podcast that she had turned over her phone records to the newspaper; The Times has yet to receive any, despite repeated follow- up request."
Later in the day the Times edited the article to add the following to the end of the quote Adelstein tweeted: "Late Thursday afternoon, Lew sent a Times reporter an email with her AT&T log-in information."
Much of the circumstantial evidence presented against Lew by the poker community hinged upon her assumed connection to Sagbigsal. Many argued they worked together with Sagbigsal giving her signals from the production booth to indicate when she was holding the best hand.
Now that Lew has at least attempted to push local authorities to press charges related to the theft of her chips, it becomes less likely that the two were working in cahoots to cheat on Hustler Casino Live. But it also doesn't prove her innocence either.
Patrick Curran, the former technical director for HCL who left the show a month prior to the scandal, made clear on Twitter that he's "100%" certain Sagbigsal played no part in any cheating incident and that the chip theft was a one-time incident. He also said that he's been in contact with Sagbigsal and expects the suspected thief to eventually turn himself into authorities.
"Hey Garrett, YOUR ENTIRE THEORY IS BUNK. I know with 100% certainty that Bryan did not participate in any cheating in the poker game. I know Bryan better than anyone involved in this whole thing. He didn't relay hole card information to Robbi. Snap out of it dude!" Curran tweeted.
@dubz143 Because 1. Production staff IS 100% innocent. 2. He DID steal $15K. 3. He will turn himself in to face the… https://t.co/KYCqpps04z
When and if Sagbigsal surrenders, it will be up to the district attorney's office to determine if it wants to move forward with pressing criminal charges. Despite being the victim, Lew can't make that decision on her own.
Do We Know if She Cheated?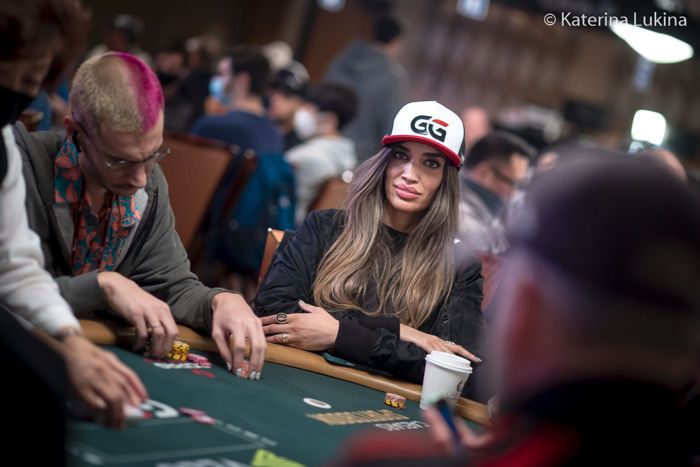 Nearly one month into the scandal, it appears the poker community as a whole is leaning more on the "she didn't cheat" side than a few weeks prior. Part of that is due to her passing a polygraph test and also changing her mind on getting police involved against Sagbigsal. But there still are many who remain convinced she cheated Adelstein out of a $269,000 pot on Hustler Casino Live.
At this point, however, there is no definitive evidence one way or the other. The play was certainly questionable, but many have argued she is an inexperienced player who simply made a bad call with jack-high that turned out to be correct. Others claim she was given information from someone within the Hustler Casino Live production room to make her aware that she had the best hand when facing a $109,000 all-in semi-bluff from Adelstein, who was holding an eight-high with a straight flush draw on the turn
Still, there has been no hard evidence proving guilt or innocence at this point. co-owners Nick Vertucci other Ryan Feldman hired a third party investigator in an attempt to get to the bottom of it. Thus far, the only evidence they've discovered was the theft of Lew's chips, which may not have any connection to the alleged cheating incident.
Cheating, if it occurred, may never be proven beyond a reasonable doubt, much like Lew may never be able to prove her innocence if she didn't cheat.