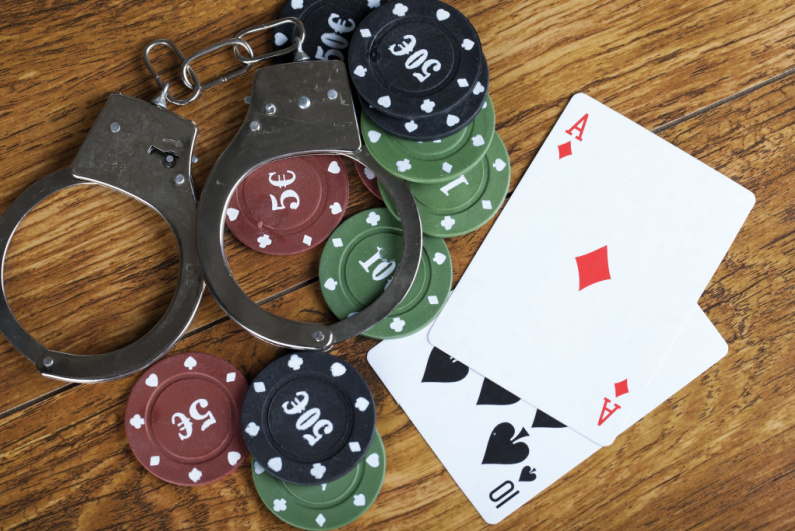 Despite police searching for him all day with an arrest warrant, the man accused of stealing $15,000 worth of chips from poker player Robbi Jade Lew has evaded arrest in California. [Image: Shutterstock.com]
Evading capture
An ex-Hustler Casino Live employee who stands accused of stealing $15,000 worth of chips from poker pro Robbi Jade Lew has evaded arrest in California.
wanted on suspicion of grand theft
Bryan Sagbigsal — the third part of an ongoing debacle involving Lew and top high-stakes per Garrett Adelstein — eluded Gardena Police Department officers when they attempted to arrest him Wednesday. Lead detective Hugo Gualotuna said the all-day search for Sagbigsal ended with the suspect, wanted on suspicion of grand theft, still at large.
This latest twist in the ongoing drama that has polarized the poker world has also revived the animosity between Lew and Adelstein which began last month when the latter cried cheat.
At each other again
On September 29, Adelstein accused Lew of cheating over an "impossible" Jack-high call on the Hustler Poker Live stream – a call that initially cost him $135,000. Lew ultimately returned the money to Adelstein, but speculation has since arisen of collusion between Lew and Sagbigsal who was seen taking chips from her stack. This was compounded by the fact Lew at first declined to press charges against the theft.
Vegas Slots Online News writers and poker pros Dara O'Kearney and David Lappin both gave their take on the cheating debate shortly after the news broke, revealing how divisive the fiasco is among the poker community.
Lew has always maintained she didn't cheat and that she's never even spoken to Sagbigsal. Adelstein couldn't resist a pop at Lew over this on Twitter. On Thursday, he used his @GmanPoker account to highlight a quote from the Times stating it had not received any of Lew's phone logs "despite repeated follow-up requests."
Lew took to Twitter a bit later that day, however, to share that she'd handed the Times her AT&T login details, while ending with a direct jibe at Adelstein:
No connection
With regards to Sagbigsal, LA County DA's office is now picking up the case, with Gualotuna stating it could "take months" for prosecutors to resolve whether to file charges. According to an interview he gave Wednesday, Gualotuna stated he did not find a link between Lew and Sagbigsal in his evidence review.
not looking into Adelstein's cheating allegations
"I don't have anything that would tie Mr. Bryan and Ms. Lew together, other than just he happened to be working that day," he said. Gualotuna added his department was "just here for the grand theft," and that it was not looking into Adelstein's cheating allegations.
An internal investigation launched by Hustler Casino Live's parent High Stakes Poker Productions discovered the alleged theft of the three $5,000 chips.